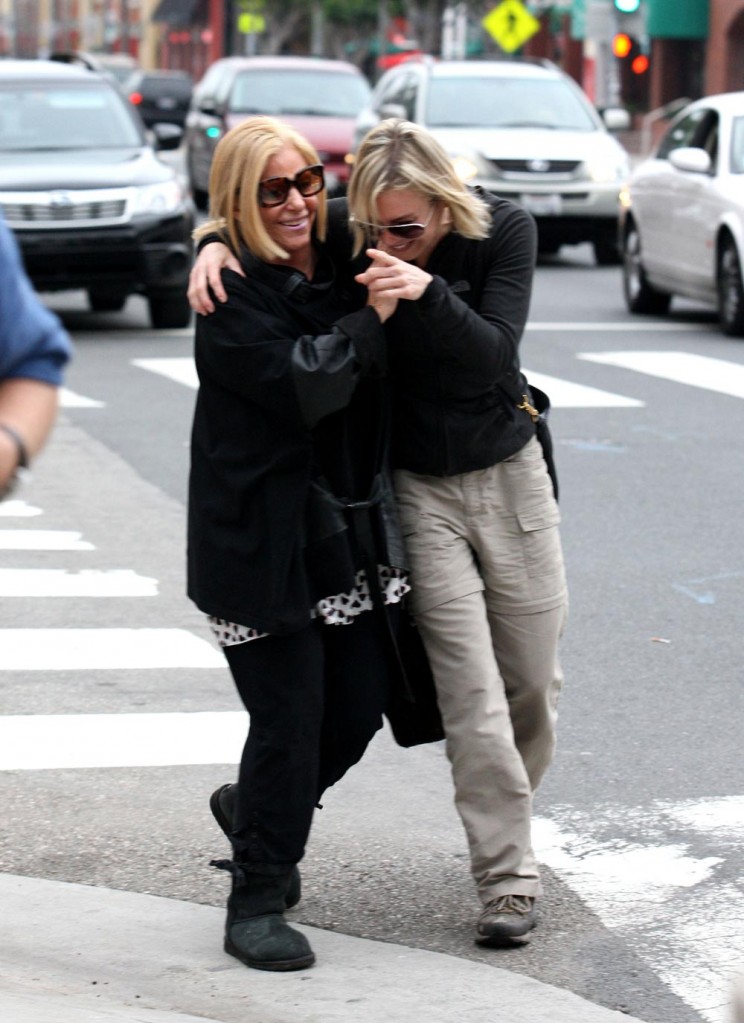 I'm often suspicious of anything reported in People Magazine, because I get the impression that all their stories are PR-team approved, if not prompted and even written by the celebrities' reps at times. This story in People about how Renee Zellweger and Bradley Cooper's parents are getting along seems to be based on recent photos of Renee out with Bradley's mom, though. It's possible that their public relations people had nothing to do with this story whatsoever, but given the rumors we've been hearing about how this relationship is either set up or at least hyped for positive press it does make me go "hmm":
Renée Zellweger spent Christmas this year with boyfriend Bradley Cooper – and his parents, Gloria and Charlie.

The four celebrated the holiday in Los Angeles, and Zellweger was spotted bonding all week with Cooper's parents. On Dec. 21, the actress took them on a stroll in Venice, Calif. And on Christmas Eve, Zellweger and Cooper's mom, Gloria, went shopping together. "Renée seems to get along really well with Bradley's parents, " an eyewitness tells PEOPLE. "They were laughing and seemed to have a great time strolling around Venice."

On Dec. 24, Zellweger stopped by Bay Cities Italian Deli in Santa Monica, Calif., where she picked out several Italian delicacies. "Bradley's mom is Italian-American and it was obvious that Renée was making an effort to impress Bradley's mom with Christmas dishes," the eyewitness says, adding that the actress asked for help to make sure she picked out something authentic. Says the onlooker: "Renée was in a great mood and seemed very happy.
[From People]
Renee looks goofy in these photos, but you can see that some big strange-looking guy was bothering her and that probably sent her into a fit of giggles.
I'm not so much of a cynic that I think that Renee and Bradley's relationship is a sham. It does seem out of character for Renee to happily pose for so many paparazzi photos lately. She's said in the past that she has an issue with the trappings of fame. She often seems shy and reticent in interviews. Why has she changed so much lately to the point of showing off her stomach to photographers and going on well-documented outings with her boyfriend's mom? Maybe she realized she's a celebrity and she may as well embrace it. Plus she's getting some action finally and that definitely changes your outlook. Renee is happy!
I think that Cooper is a player and worry that he's going to hurt her, but hopefully I'm wrong. I've only seen him in The Hangover and He's Just Not That Into You, so I'm probably overly influenced by the characters he plays. It's promising that Renee is meeting his family at least. These two were also spotted house-hunting so it's probably pretty serious.
Here's Renee joking around with Bradley Cooper's mom yesterday in LA. She's also shown the day before. Credit: Fame Pictures