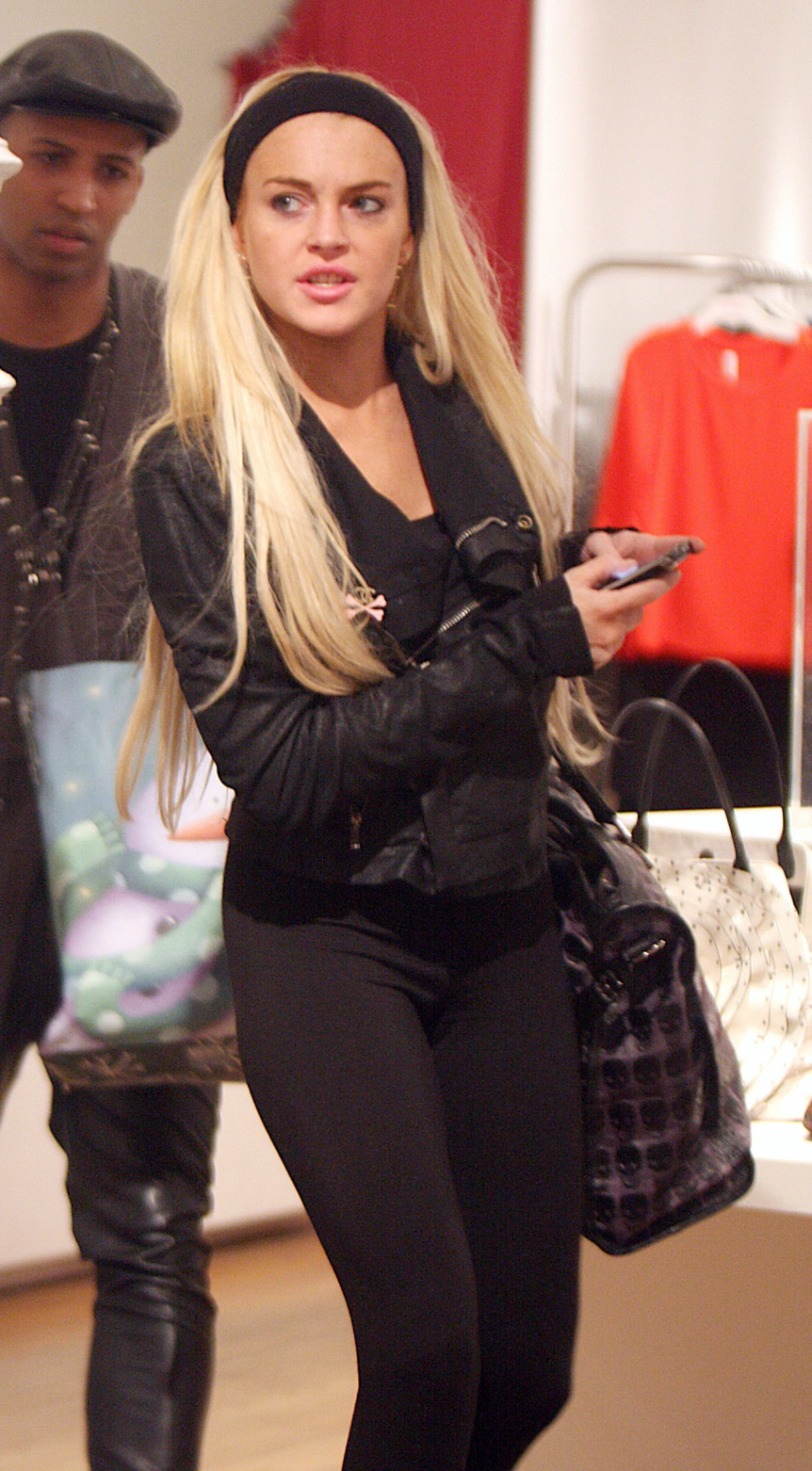 Lindsay Lohan has a new boyfriend, and he's not anyone's husband or boyfriend. Which is the good news. The bad news is that I suspect the new guy, model Adam Senn (photos below), is something of a rent-a-date. He appeared on one episode of The City, and he seems to be a working model, so he's probably looking for the name recognition that goes along with being associated with Lindsay Lohan. Unfortunately, he doesn't realize that the name recognition thing could probably destroy his career. I bet he's aiming for a Samantha Ronson bounce rather than being known as "that guy who bangin' Lindsay when she looked like a crackhead."
As the drama heats up yet again for Dina and Michael Lohan, their daughter Lindsay is finding comfort in new beau Adam Senn. Things have gotten even more serious between La Lohan and the Gucci model since LiLo brought Adam to meet her family last Tuesday – the same day that Mr. and Mrs. Lohan went to court in yet another child support battle.

Just hours after the hearing – it was reported that Dina is demanding $40,000 in child support, while Michael claimed Sunday that it's only $15,000 – spies say Lindsay showed up at her sister Ali's 16th birthday party at Abe & Arthur's with Senn, whom we reported she was dating on Dec. 10.

And while her, err, doting parents can't agree on much, they both seem to think that Adam is a winner.

"Dina really likes him," the source says. "She thinks he is 'good for her.'"

Michael wasn't on the guest list for Ali's fete, but he too seemed pleased with Adam when asked about Linds' new man Sunday.

"If he's a good guy and he has no addictions, and he's a good influence on her, then God bless him. It's a good thing," he told us.

And although Michael says he would have liked to meet the former "City" star at the party, he admits he's not shocked he wasn't invited. "I'm not surprised I wasn't welcome at Ali's dinner," he says. "In light of what's going on between Dina and I, and being so public with the things I've said in regards to Lindsay's well-being, I can understand how Lindsay and the kids would be upset and not want me there."

Indeed, Lindsay has publicly dismissed her dead-beat-dad, but an insider claims that his absence is still hard on the troubled starlet.

"Everything that's gone on between Lindsay and her dad has really taken a toll on her," the source confides, adding that "Adam is the one really positive thing going on in her life."

The snitch also claims that Senn and Lohan were texting and calling each other over the holiday weekend – and are certainly acting more serious than "just friends," which LiLo has claimed via her Twitter page.

"Adam is a good guy," says the source, "and Lindsay is definitely starting to turn to him when things get bad."
[From Gatecrasher]
God, do we have to do this after time? "Lindsay is definitely starting to turn to him when things get bad." Because they've been dating for what? A week? And Adam Senn has already become a bit player in Lindsay's drama. Yeah, I bet he lasts.
By the way, Dina Lohan wants everyone to know that after Lindsay's whirlwind trip to India – in which she took credit for saving the lives of 40 children and was called out for her lies – Lindsay is now "a changed woman." Dina told Page Six that Lindsay was "humbled and moved" by the trip and that "Lindsay definitely wants to give more back. We are now planning a trip to help the children of Guatemala — which will be filmed by Oprah's network." For f-ck's sake. Not Central America! That's where the drugs come from!
Lindsay Lohan shopping in New York on December 27, 2009. Credit: INFphoto.com. Ads featuring Adam Senn courtesy of Jurgita and A Socialite Life.