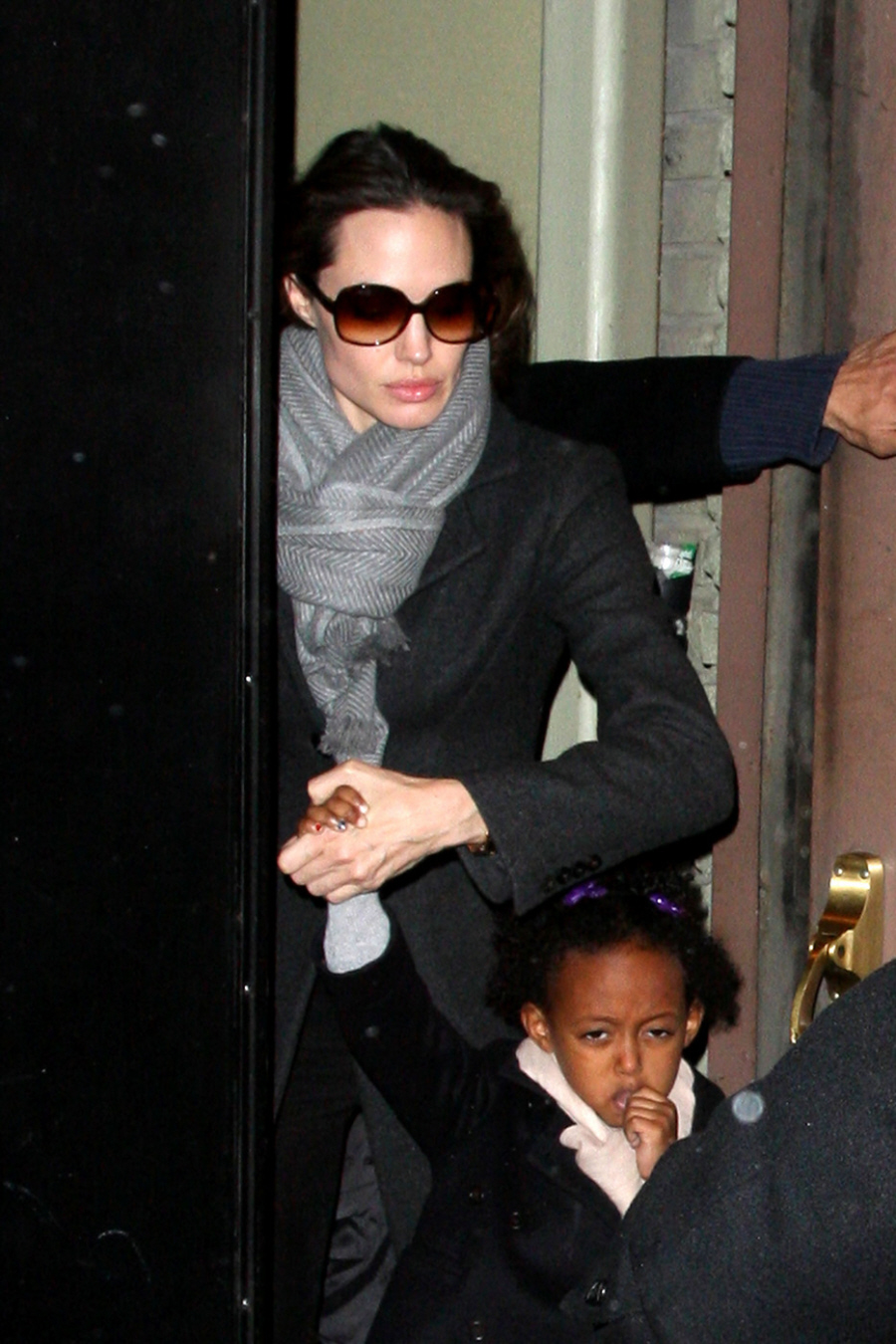 Brad Pitt and Angelina Jolie decided to treat their four oldest kids to a Broadway matinee on Sunday. They went to see Mary Poppins, which I hope the kids enjoyed. Personally, Poppins is one of my least favorite musicals or children's films, although I'll watch Julie Andrews in anything. I always thought the Jolie-Pitt clan would be more partial to The Sound of Music, but whatever. That was just my theory!
So, anyway, I guess this means that Angelina and Brad and the kids are still in New York, so Angelina still might have a few days more of Salt reshoots, which will be some more great photos. I know it must drive Brad and Angelina crazy, but I love when they're in New York – there are always more photos of them when they're staying in New York, probably because the paparazzi are more wily, perhaps?
Pax, Maddox, Shiloh and Zahara all got to go out with their mom and dad in what is turning out to be one of the coldest early winters the East Coast has ever had in my lifetime. Shiloh looks totally over it. And the Huffington Post is identifying Princess Zahara as six years old, but she'll be turning five years old on January 8 – so happy early birthday to her! Such a big girl! This matinee could be an early birthday present. PopEater says that the theatre's security had advance knowledge of their appearance, and the security "ushered" them into the performance. There's also video of the whole thing at PopEater!
Angelina, Brad, Shiloh, Zahara and Pax are all photographed leaving the matinee in New York on January 3, 2010. Credit: Pacific Coast News and WENN.