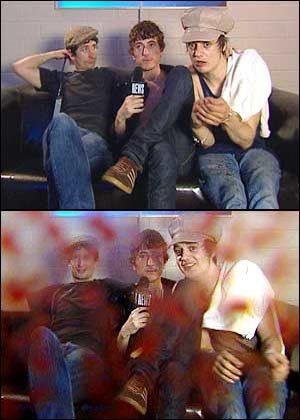 The video of Pete Doherty squirting a blood-filled syringe has come out. You can view it below with a watermark on the screen:
Or go to an article about the incident on MTV and launch the video from the bottom right. It's now available to viewers outside the UK. There's a commercial before it, though.
Somehow we were expecting it to be more dramatic.