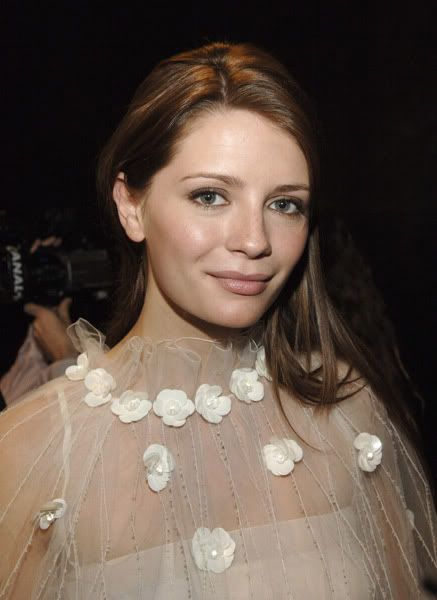 Mischa Barton's character on The O.C., Marissa, died last night in the season finale in a tragic car crash while her on-screen boyfriend, Ryan, was driving. This came as a surprise to almost no one. Marissa's death was rumored for a while, although it was originally said that she would die of a drug overdose. Barton spilled the beans to Access Hollywood before the finale that her character would die:
Marissa's death came at the end of an otherwise upbeat episode.
The class of 2006, which includes Marissa, Ryan, Seth and Summer, graduated from Harbor High School. Seth and Summer were accepted by the same college. Ryan was reunited with his mother, who gave him a Land Cruiser as a graduation gift. Marissa's mom gave her a pearl necklace, while her dad gave her an opportunity to work with him on a yacht set to sail around the Greek islands.
Ryan was taking Marissa to the airport in his new SUV when they were antagonized at high speed by a drunken and vengeful Volchok, who they both had a history with. Volchok swigged from a flask as he chased the pair in his car.
Ryan lost control of the Land Cruiser and crashed, the vehicle rolling off the road. He pulled Marissa from the wreckage just before the vehicle caught fire.
There, on the side of the road, she died in his arms.
That's so sad for Marissa and Ryan and I would have been crying if I lived in the states and could have watched it.
Here's the trailer for next season of The O.C.:
Just seeing that brief montage gives me goosebumps!
Here are pictures of Barton getting swag at the Lucky magazine club on 5/17 and in Grand Central station later that day at the Chanel collection party. She is shown with Karl Lagerfeld.