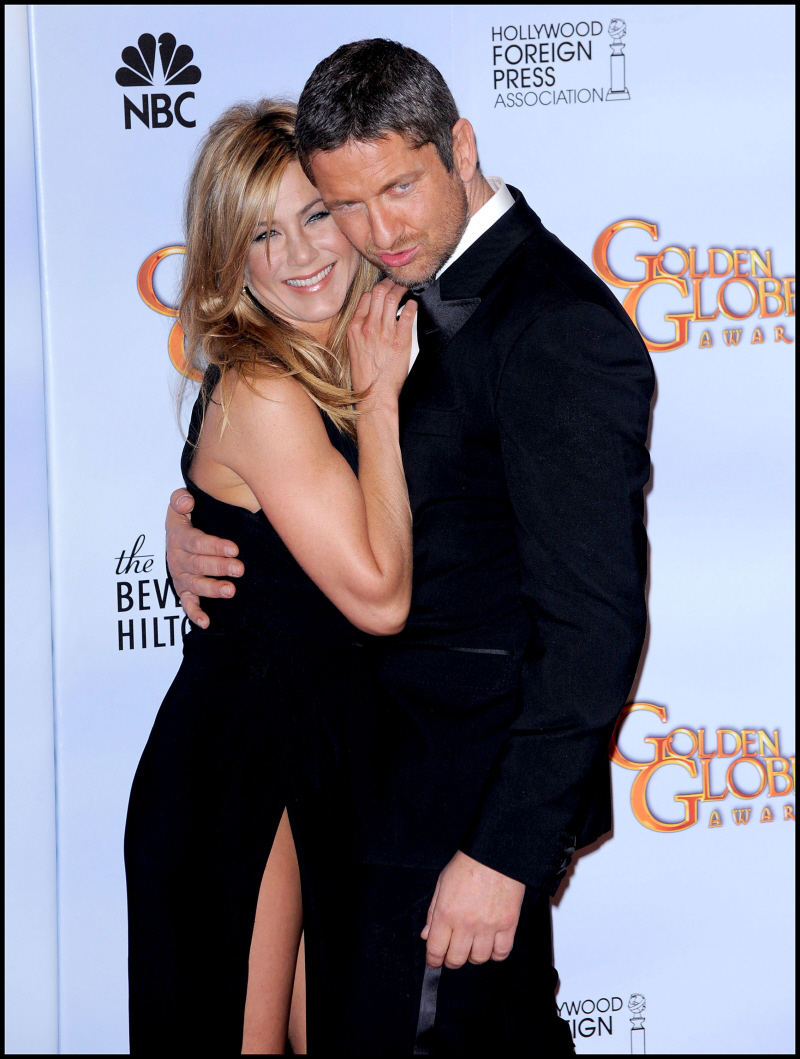 Okay, here we go – I don't know how many times Gerard Butler has denied this rumor in the past, but it seems we're in for another round of "Are they dating already?" As I mentioned in previous posts, Gerard Butler and Jennifer Aniston both seemed to arrive solo for the Golden Globes, and yet they sat together, presented together, and posed for these photos together in the press room. It could totally be the case that they're friends and colleagues and they don't really give a crap and they're promoting their film, Bounty Hunter, and whatever buzz is good buzz.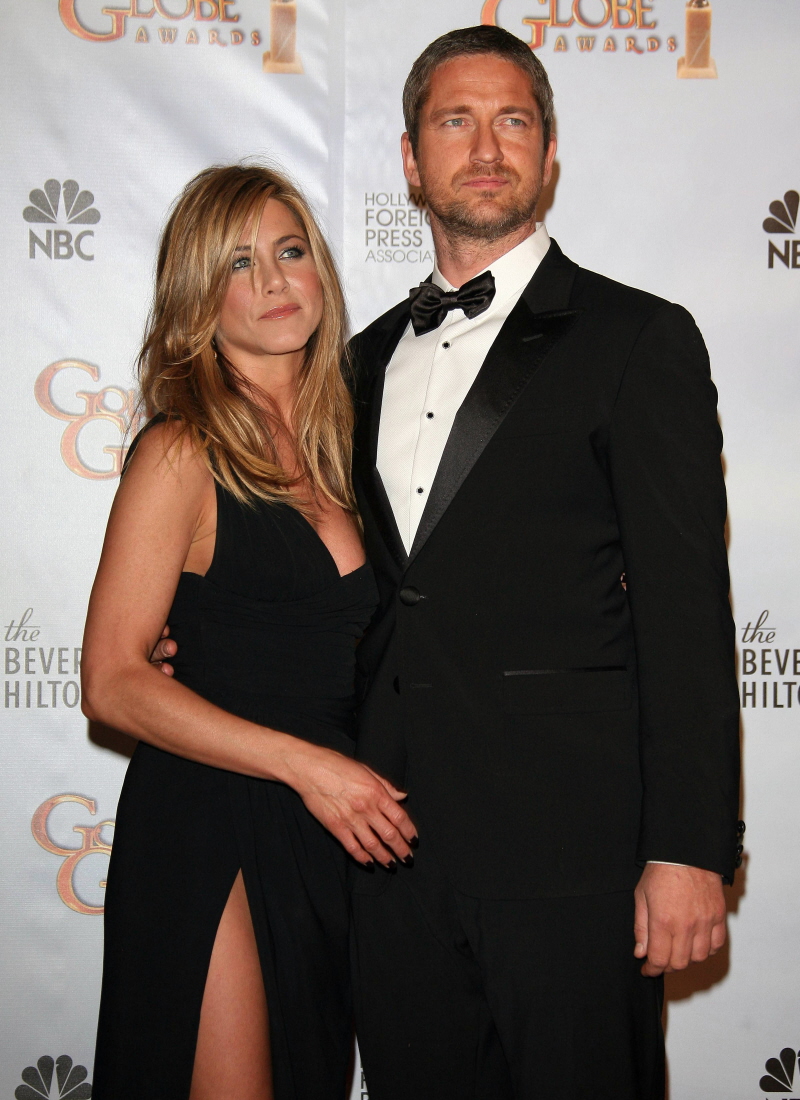 So, there it is. Most media outlets are running stories asking if Gerard and Aniston are together. PopEater notes their "awkward body language" as possible evidence that "there is something going on between them two of them." Us Weekly notes that they posed for a "series of silly photos" and they "teased each other" as they presented. And Gerard is quoted by USA Today as saying that the Golden Globes were… good? Gerry said: "I had 16 spontaneous orgasms and I don't know why."
What's the verdict on her dress, by the way? I didn't hate it! It's an interesting design, with the one-shoulder and slit. The fit was great, but Jennifer usually gets a good fit on her dresses. She never makes that mistake that so many actresses make of pouring themselves into something too tight. I really liked Jennifer's strappy shoes. Monolos? Or Choos?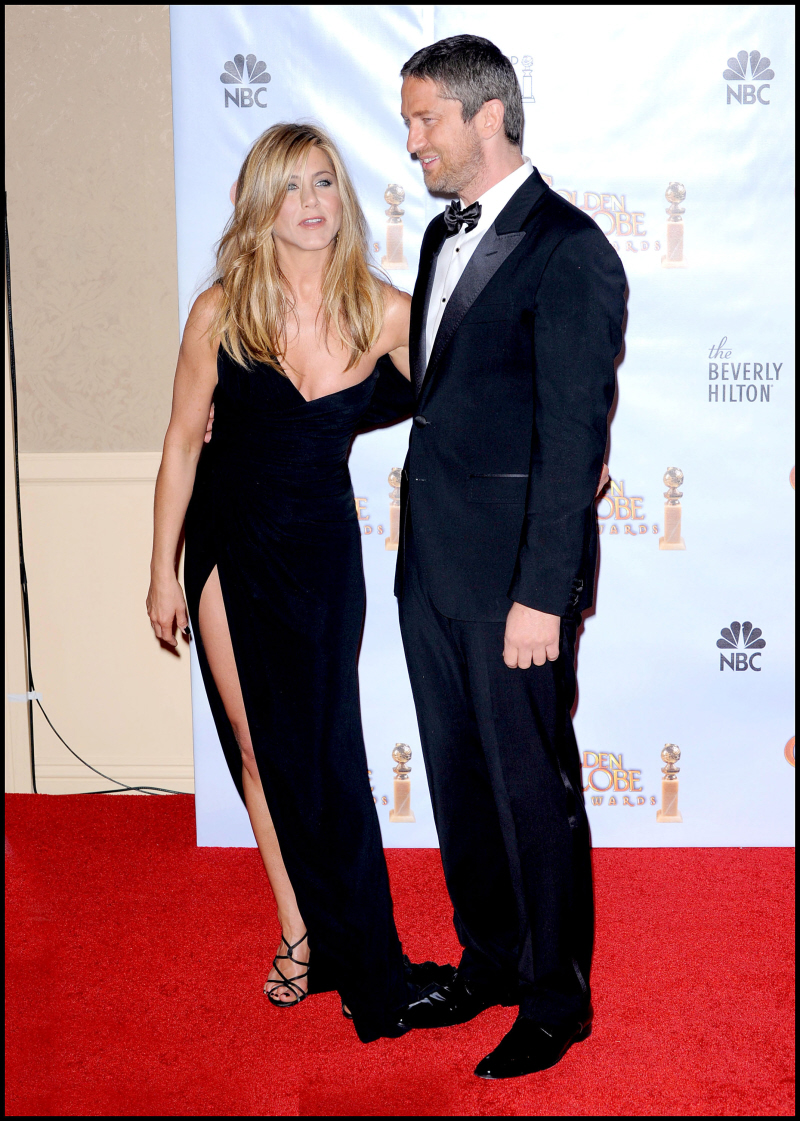 Butler and Aniston in the Golden Globes press room on January 17, 2010. Credit: WENN and Fame Pictures.