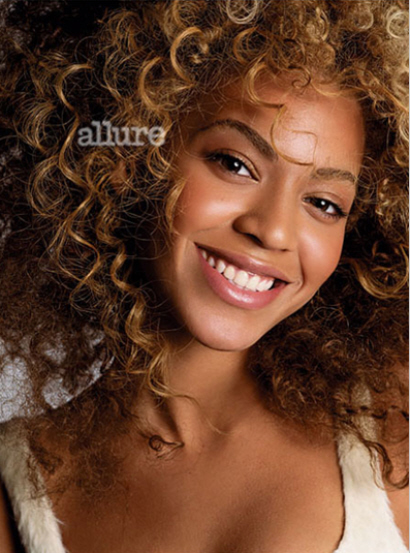 Here's the thing – I don't really hate Beyonce. I know that's unfashionable, I know I'm going against the grain, but I don't think she's terrible. I might own a Beyonce CD somewhere. True, I probably bought it while drunk, but I'm sure I've listened to it once. When I hear her on the radio, I usually stop and listen. Now, I don't love her either. She comes across as very full of herself in many interviews, but I think she does strive to (at the very least) put herself out there as more giving and generous than her true nature.
One of the things that cracks me up about Beyonce (and a few other women out there) is that she plays one particular publicity game consistently – the old "I'll have a baby at some point" game. Now, it's none of my business when she and Jay-Z have a baby, or if they even want to. But in interview after interview they've both talked about making babies and how it's going to happen any day, and then nothing happens. I really don't think Beyonce has any interest in having a baby, at least not right now or for the foreseeable future. Which is fine – she's got a bangin' career, she's still young, why should anyone pressure her to have a baby? And yet she keeps talking about it, playing the same old game. Imagine my surprise when Beyonce is talking babies again in the February Allure. Beyonce tells the mag: "I definitely want to have a child, but I know from my nephew it's a lot. I hope that those things will just happen naturally. I still haven't had time to relax." That's the reasoning this week. She needs time to relax.
In the new issue of Allure, Beyonce talks about her desire to have children with her husband, Jay-Z.

"I definitely want to have a child, but I know from my nephew it's a lot. I hope that those things will just happen naturally. I still haven't had time to relax," she tells the magazine.

The 'Single Ladies' singer also talks about her alter-ego, playing card games online and her good girl reputation.

"Trust me, I'm not at all, but it is hard living up to people thinking that about you," Beyonce says of herself.

Her figure: "I always say, 'I don't want to lose my curves,' I like firm curves. You can never do enough squats, you can never do enough sit-ups. I like for women to look feminine."

Playing spades online: "I play with everybody, and they curse me out when I make mistakes, and kick me out of the room. I love it, it's really fun because no one knows it's me."

Being Sasha Fierce: "The thing that's interesting is I don't need Sasha Fierce anymore, because I've grown, and I'm now able to merge the two. I want people to see me. I want people to see who I am."

Fashion: "I love fashion. I'm not a sweats type of girl. I don't enjoy wearing tennis shoes. I don't even feel comfortable in them."

The word 'bootylicious' is now in the Oxford Dictionary: "I still can't believe it! It's hilarious. I actually wish it was another word that I created. I wish it didn't have 'booty' in it."
[From PopEater]
Haha, she doesn't "need" Sasha Fierce anymore! I wonder if Daddy Knowles fired Sasha? I gave myself a chuckle with that one. But seriously, I love how Beyonce is still talking about how Sasha Fierce is totally separate from her. At some point, it becomes less a David Bowie-esque "Ziggy Stardust" and more of a "When Rabbit Howls situation."
Beyonce photos from Allure Magazine's February issue, courtesy of Allure online.