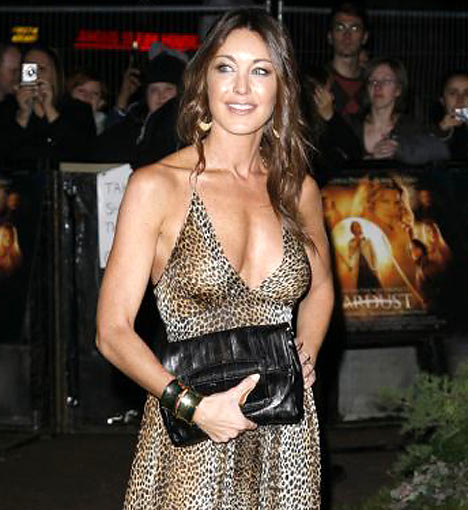 Who takes their own mother to court? The daughter of someone who takes £5 million from their granddaughter.
Tamara Mellon, founder of Jimmy Choo shoes, sold the company to Phoenix Equity Partners while still maintaining creative control over the shoes. Tamara had purchased a company from cobbler Jimmy Choo (hence the name) and used her experience as an accessories editor at British Vogue to market the shoes. She used a £150,000 loan from her late father to acquire the company, which is how her mother came to partially own Jimmy Choo when he died.
When Jimmy Choo was sold, Tamara's mother Ann Yeardye wanted her share in the company in cash rather than shares, so Tamara took mostly shares. This caused some confusion and half of Tamara's stocks were accidentally placed into Ann's hands, who never returned it to Tamara.
Now, almost four years later, Tamara is forced to sue for her shares.
"It is with immense sadness that I take this action, but I see no other way to protect my daughter's interests, which are my paramount concern. The property in question was to help secure my daughter's future, and I am baffled by my mother's refusal to return assets which rightfully do not belong to her. The action I have initiated today seems the only course available to me," she said.

Mrs Mellon filed the civil lawsuit against her mother in a Los Angeles court on Wednesday.
Bert Fields, her US lawyer, said it concerned the sale of Jimmy Choo, in which both Mrs Mellon and Mrs Yeardye held an interest through family trusts. According to the complaint, Mrs Yeardye insisted on receiving her share in cash. By mistake, half of the stock that was supposed to go to Mrs Mellon was transferred instead to Mrs Yeardye, who has refused to return it, court papers said.

Mr Fields said: "Tamara Mellon is a gracious lady of extraordinary talent. For years, she put her heart and soul into building the Jimmy Choo business and made it an international success. By contrast, Mrs Yeardye played no part in the development of the business, yet she wants to cling to the stock, while keeping the lion's share of the cash. The last thing Tamara wanted was this kind of family fight."
Why on Earth Yeardye hasn't just handed over the cash is beyond me. Unless she is also confused by what she is owed. The mother and daughter haven't spoken since the sale of Jimmy Choo, as Yeardye didn't approve of the sale. Yeardye's lawyer says that she is disappointed that the family matter is being aired in public, as it could have been resolved privately. Well, apparently it couldn't!!
Is she suing for £5 million in damages, or is that how much that her mother is hanging onto. Because maybe it isn't worth upsetting your family for only £5 million when the British Telegraph newspaper puts your personal worth at £99 million. Particularly when your mother was married to Vidal Sassoon's co-founder and you might be set to inherit a fair chunk of cash from her too, if you stay on good terms.
Is Tamara really worried about who controls those shares, or is she just really interested in money? It seems so sad that a family can be torn apart by a grown woman's business decisions, and then over a few million pounds. Neither party is ever going to wind up begging on the streets anytime soon, but they do only have one family.