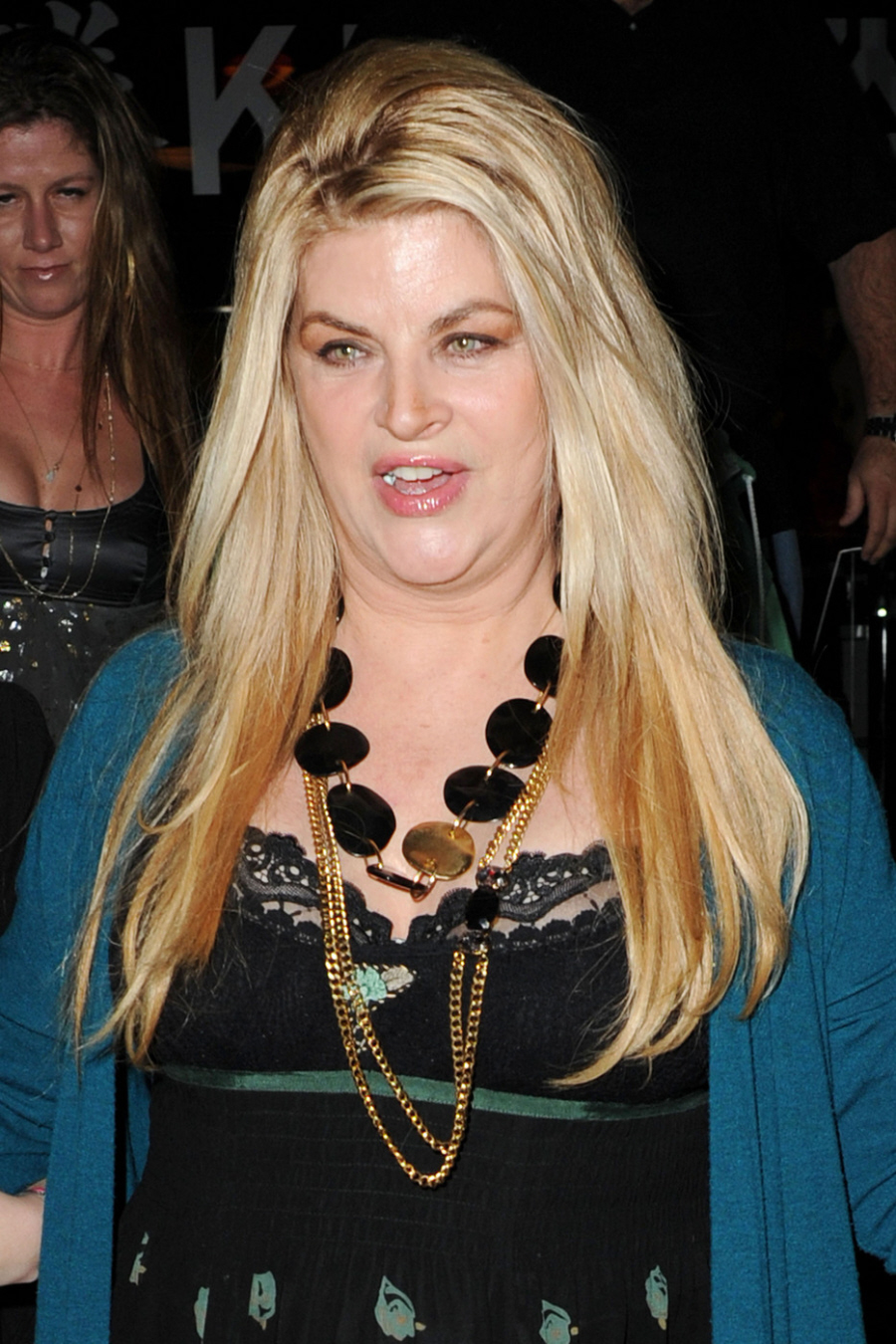 Former "Cheers" star Kirstie Alley isn't just fighting with her weight or the National Enquirer. She's engaged in a weird, vicious Twitter war with "The View" host Joy Behar, whom she has nicknamed "Joy Bewhore." Wow, it's like 7th grade all over again, except the mean girls aren't cheerleaders – they're ugly, aging harpies with Internet access! Huffington Post explains:
In the wasteland of Kirstie Alley's prolific Twitter activity lies a feud with Joy Behar, seemingly over the talk show host's coverage of Tiger Woods on 'The Joy Behar Show.'

"and WHY has Joy Behar turned into such a self righteous cooz head? OOOOooo that's right…..FOREVER!!!," Kirstie tweeted earlier this month. "CHEATING is between a husband and wife. Not TMZ and Joy Bewhore…God, I want to bash her in the vagina with her microphone."

Kirstie's followers let her know she sounded insane, to which Kirstie responded that Joy "already WENT after me several times."

Joy managed to ignore Kirstie's rant until Friday.

"Kirstie Alley calls me Joy Bewhore. Compliments! Compliments!" she tweeted.

This is not the first time Kirstie has gotten into it with a talk show host. She went after "Conan O'Bitch O'Brian" on Twitter in November after he poked fun at her weight.

Kirstie's loopy tweeting has targeted others, including former Cheers costar Kelsey Grammer.

"@Kelsey_Grammer Kelsey..come over and make out with me…tell your wife it's for old times sake..she'll be cool with it," she tweeted Monday night.

It comes as no surprise that Kirstie's A&E weight loss reality show premieres this spring.

"Having fun watching my body melt away in a healthy fun way…this zone is the one I want to live in..THE GUILT FREE ZONE..ra ra aaa Roma Rom," she tweeted Monday. "My new show starts to air in March on A&E..you can watch the fat melt away for yourself…lol…"
Did Kirstie attend the Tila Tequila school of self-promotion recently? You know, the "Bash another celebrity, followed with a shameless plug" tactic Tila loves so much. At this point, are there even people out there who remember who Kirstie Alley was – enough to market a show around her? Well, I guess if Danny Bonaduce and Scott Baio can have a show, Kirstie can, too. But I'm not looking forward to "watching the fat melt away." That sounds kind of graphic for me. I mean, I can barely handle "Hoarders" as it is. I would, however, tune in to see Kirstie and Joy in a cage match. I happen to think they are both hideous, inside and out. But Joy's from Brooklyn – I believe she'd administer quite the beatdown.
Kirstie Alley in Hollywood on January 14, 2010. Credit: Ben Dome, Matt Smith @ Pacific Coast News.