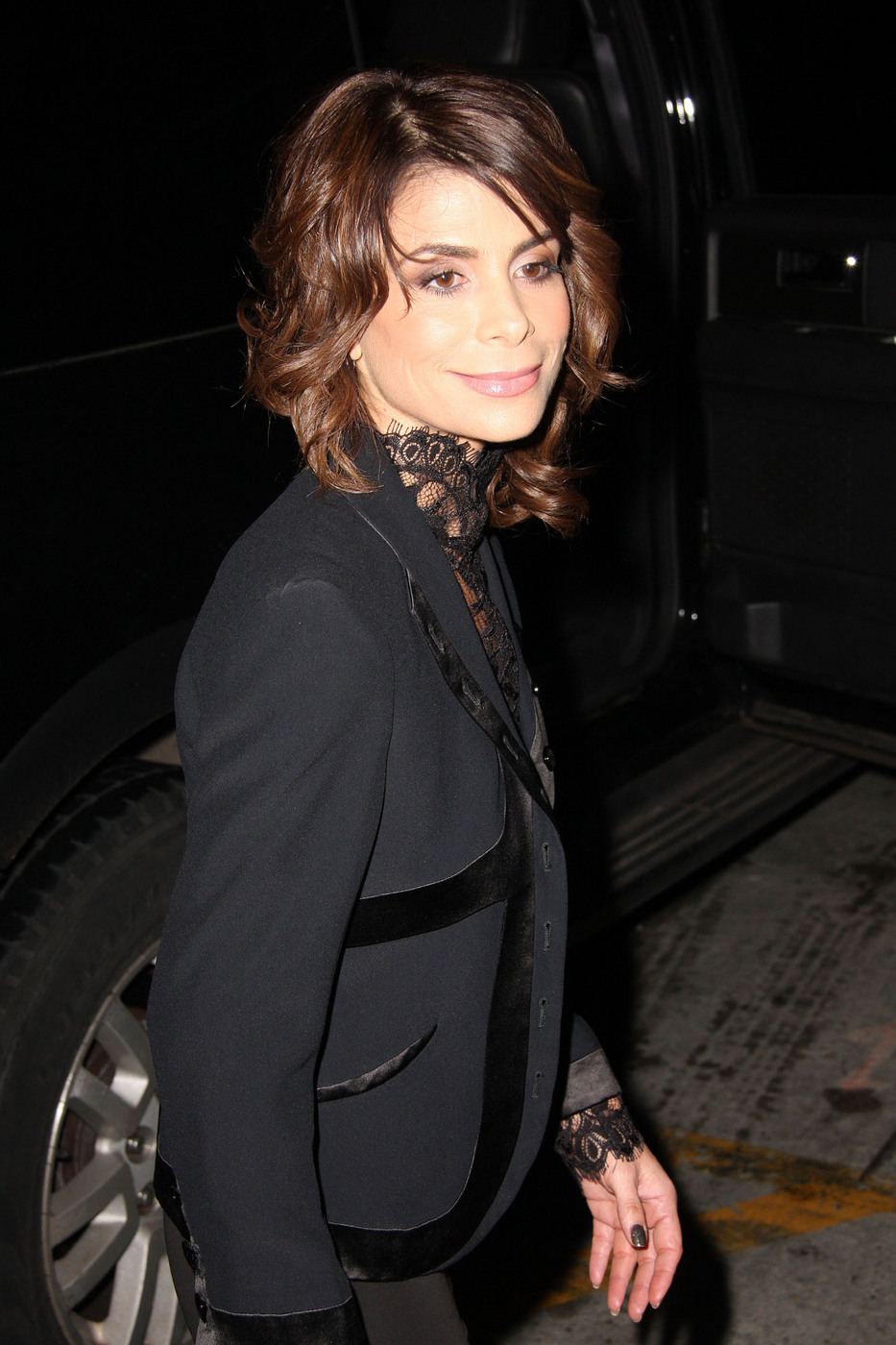 Paula Abdul walked away from her cushy gig as the "nice" (read: loopy) judge on "American Idol," and now that move appears to be paying off. Amid rumors that Paula's old frenemy Simon Cowell is trying to lure her onto his new "X Factor" show, it's also being reported that ABC is heavily courting her, both for that show and for their hit talent show "Dancing With the Stars." The rumor is, ABC is offering Paula a cool $1 million development deal to do both shows. No word on whether she'd be a contestant or a judge.
Paula Abdul has a million reasons to appear on "Dancing with the Stars."

ABC has offered Abdul a $1,000,000 development deal, with one catch — she has to appear on "DWTS," sources tell TMZ.

ABC has been going after Paula for a few years now, trying to get her on "DWTS."

According to the proposed deal, ABC would allow Paula to do "The X Factor" with Simon Cowell. We're told Simon and Paula met a week ago to discuss the show, and it looks like it will happen.

Paula has to make a quick decision — we're told the ABC offer is contingent on Paula doing "DWTS" this season, which starts in March.

A rep for ABC says they don't comment on prospective cast members.
Who knew that Paula Abdul would be in such high demand? Seriously – if you or I showed up to our job barely able to speak in coherent sentences, would anyone be flashing a seven-figure paycheck in our faces? Sometimes, Hollywood baffles me. But hey – if ABC is looking for loopy, they hit the jackpot. And Paula does have a lot of loyal fans who will probably follow her to her next gig. I guess as long as ABC understands what they're getting with Paula, it's all good.
Photo note by Kaiser: Damn, Paula looks great in these photos! Here's Paula leaving Larry King's studio on january 18, 2010. Credit: Pacific Coast News.