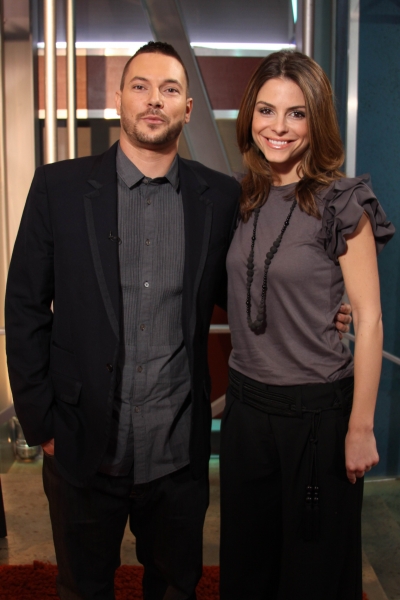 Britney Spears' ex husband Kevin Federline is sporting a new svelte figure thanks to some help from VH1's Celebrity Fit Club. The 31 year-old father of four and former backup dancer told Access Hollywood that depression coupled with overeating and a lack of exercise caused him to gain weight. The more weight he gained, the less he wanted to go out, which he explained as a "downward spiral." Contrary to rumors that Federline deliberately gained weight to score some kind of reality show deal, he said that it was legitimate weight gain and that he didn't learn about the offer to go on Celebrity Fit Club until a day before filming was set to start.
LOS ANGELES, Calif. —
Kevin Federline has opened up to Access Hollywood's Maria Menounos about his battle with depression, weight gain and his relationship with ex-wife Britney Spears.

Kevin, who will next be seen as a contestant on VH1's "Celebrity Fit Club: Boot Camp," told Maria that despite the rumors, he did not gain weight to secure a spot on the reality show.

"They called me and they asked me if I wanted to do it and I had maybe 24 hours to decide because the show started taping the next day after that weekend," he said. "It just couldn't have come at a better time."

Married to pop star Britney Spears for two years, Kevin revealed that depression played a big part in his overeating.

"Once you get depressed, you don't really feel like doing anything. You're kind of discouraged about yourself and then the weight gain too, or that makes me more depressed," he said. "I mean, it's a combination of all of those things."

Kevin admitted that his divorce from the pop princess in 2006 played a part in his depression.

"A number of things between, I mean, everybody knows what happened with me and Brit. I'm not going to say that's the total cause of it but, I mean, just not being happy with myself was probably the main part of my depression," he said.

When asked if he has gotten to a place where he can be friends with Britney, Kevin said the has.

"Yeah, I mean, I think as time goes on, it keeps getting better and better and better. I mean, I'm really happy the way that my life is going right now, I really am," he told Maria. "I think, you know, I have come a long way. All of us have…my whole family.

"It's gotten so much better from where we were," he added.
[From Access Hollywood]
Access Hollywood will air K-Fed's interview in February, and they have a clip up now on their website. (Link has automatic video.) I have to say that K-Fed has lost some of the swagger and seems almost humble. This is the guy who regularly bragged about his luxury goods and launched a career as a rapper despite a complete lack of talent. I like the new improved K-Fed.
Federline also told Maria Menounos that he "could see" marriage "happening" again in his future, but that he wanted his sons to grow up first. Yeah, he's not going to marry his girlfriend anytime soon.
Photo above from Access Hollywood. Photo below from Pacific Coast News and dated 8/24/09