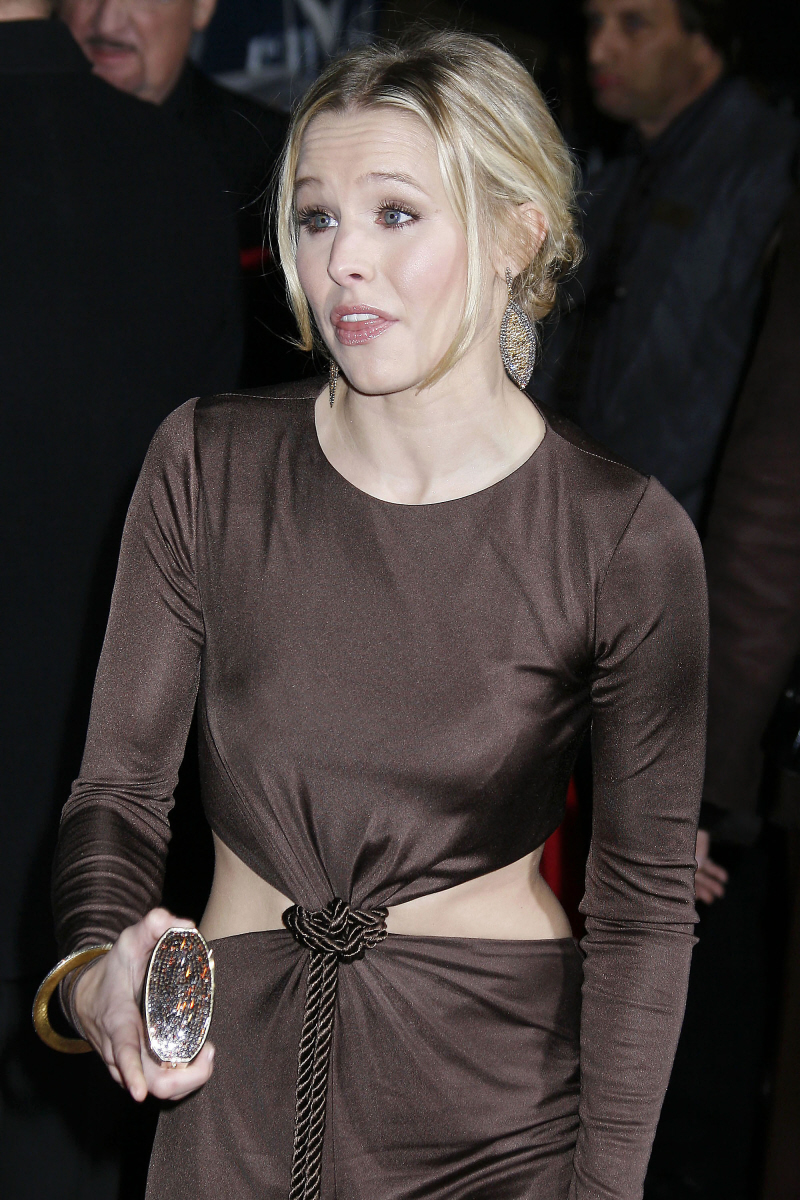 I don't really get the whole Kristen Bell thing. I didn't watch Veronica Mars, so that might be a factor. I've seen Kristen in other things, and I've read interviews with her, and it's not that I dislike her or anything. She seems like a very bright, engaged, talented girl. But why do people like her so much? She's just kind of there. Anyway, just my opinion.
Kristen seems to be trying some fashionista moves maybe? Here she is at the LA premiere of When In Rome, that dumb looking romantic comedy also starring Josh Duhamel and Dax Shepherd. I was prepared to like this brown cut-out dress… but then I saw that the two pieces of the dress seem to be tied to together with a thick rope. Not cute.
Huffington Post points out that another Kristen kind of stole Bell's thunder. Kristin Cavallari also went to the premiere, and she decked herself out in hot pink and killer shoes. I hate myself, but Cavallari looks amazing. This is what the star should wear when attending her own premiere.
Kristen Bell & Kristin Cavallari at the LA premiere of 'When In Rome' on January 27, 2010. Credit: WENN.