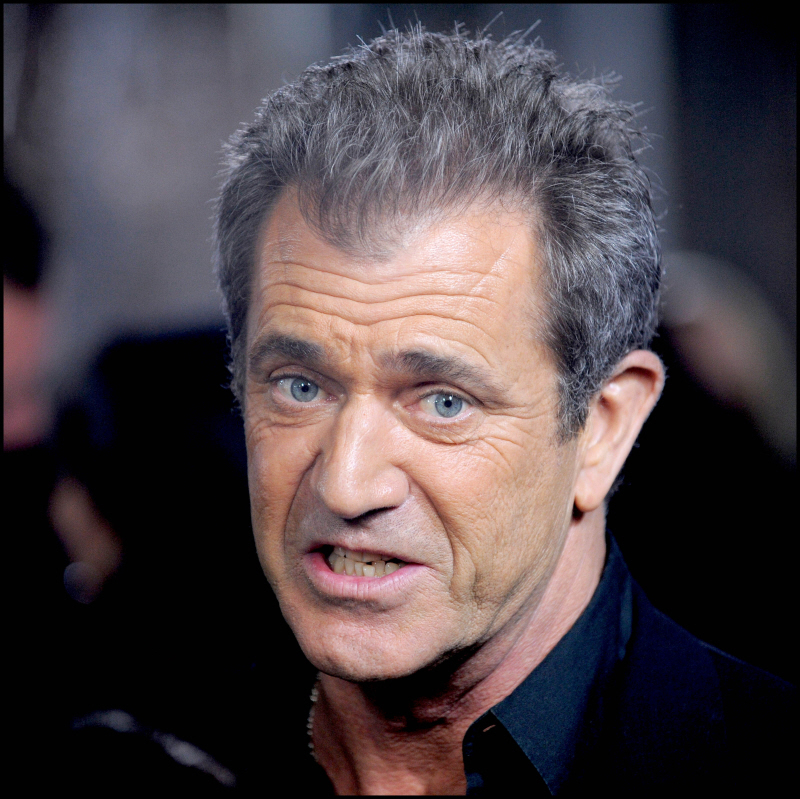 I was fully prepared to read a classic, crazy Mel Gibson screed when I clicked on the Fox News story called "Mel Gibson: Obama Doesn't Have What It Takes to 'Fix' America". Instead, I was pleasantly surprised to read a short, thoughtful analysis of the problems facing this country from a man who will go down in history as Mr. Sugart-ts McJew-Hater. Shocking! Actually, not so much. It seems like part of Mel's current image redo is a change in politics, or at least getting Mel to voice a more pragmatic, less arch-conservative political message. He mentioned in an interview with Hello Magazine that "People think that I'm a Republican conservative type, and I'm not." And in an interview with The Daily Mail, Mel pontificated about a utopian society that would resemble something like communism. It was intense. Anyway, in this interview, Mel actually sounds… sane!
Never one to shy away from voicing his opinion, actor Mel Gibson has declared that he doesn't believe President Obama has the means necessary to "fix" the United States.

"[Obama] is a man with an impossible task on his hands," Gibson told Pop Tarts at the Hollywood premiere of his latest drama thriller "Edge of Darkness" on Tuesday night.

"He got left a mess and I wish him all the best but I don't think he's going to fix it in five minutes and probably not in his entire tenure."

Gibson's thoughts come as no surprise, as his new film explores the dark side of politics. He stars as homicide detective Thomas Craven, who is embroiled in an investigation into the murder of his activist daughter. In the process, Craven uncovers a corporate cover-up and government collusion that attracts an agent tasked with cleaning up the evidence.

"It picks the scab off the governmental, corporate paranoia – the under the table workings that happen," Gibson explained. "I think we've lost our naiveté, I don't think we have any pretension that what most of our leaders are doing is leading us to the slaughterhouse."

And with all the headline news Gibson has made over the past few years with various trials and tribulations in his personal life, it is hard to believe it has been seven years since he actually took on a major film role, the last being "Signs" in 2002.

"I just wanted to come back and that was just the best piece of material that crossed my hands" he said.

And although the controversial actor has a reputation in the industry for being an on-set prankster, he got a taste of his own medicine this time around while working with fellow Australian, Bojana Novakovic, who played his daughter.

"I pranked him, I pretended that I was a seamstress on the first day and I went up to him as the seamstress until he realized who I was," Novakovic said. "He was still very nice to me [as] the seamstress, but I wanted him to play a prank on me after that but he never did. I think it might be coming. He said 'watch your back' and it comes when you least expect it so I was watching my back the entire shoot."
[From Fox News Pop Tarts]
You know what's really shocking? This Edge of Darkness film isn't getting terrible reviews. Most people are noting that it's a pretty standard issue revenge flick with lots of blood and violence, but many reviewers are praising Mel for a solid return after seven years without acting. Could it be that we've missed him? Here's part of Jimmy Kimmel's interview with Mel on January 27, 2010:
Mel Gibson at 'The Edge of Darkness' premiere on January 26, 2010. Credit: WENN.