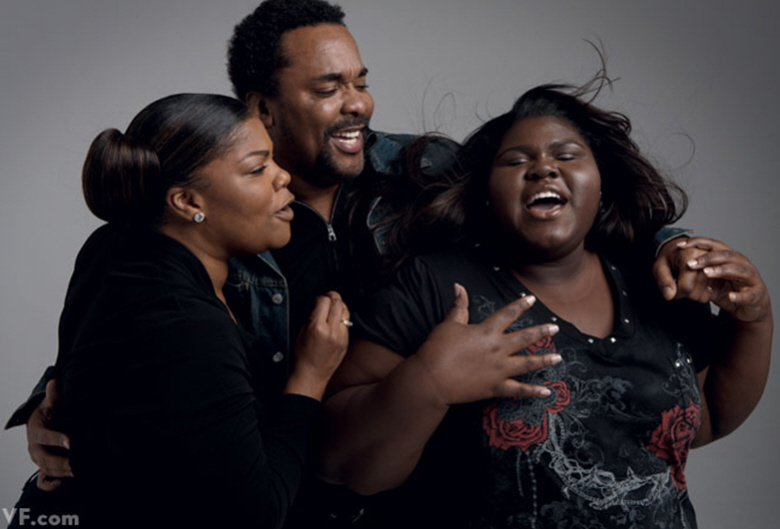 Yesterday, we saw the big reveal of Vanity Fair's Hollywood Issue, which, as many of you pointed out, was very, very, very white. Like, a sea of vanilla. I don't really have anything to say about that other than, it sucks for women of color and lots of really talented young actresses who were eschewed in favor of … like, Evan Rachel Wood.
Anyway, I wrote yesterday that I hoped the Hollywood Issue would go back to the old way they used to do, where the portfolio would profile individual artists who had a great year, rather than putting strangers together for some kind of "photo essay". It looks like I sort of got my wish, because Vanity Fair has released some of their portfolio, and these photos are rather lovely and classic, but they pair actors with their directors. The header photo is called "The Real Deal", and it features director Lee Daniels, Mo'Nique and Gaby Sidibe from Precious. The full slideshow is here, and here are some of my favorites.
"The Sprites": Peter Jackson with Saoirse Ronan of The Lovely Bones.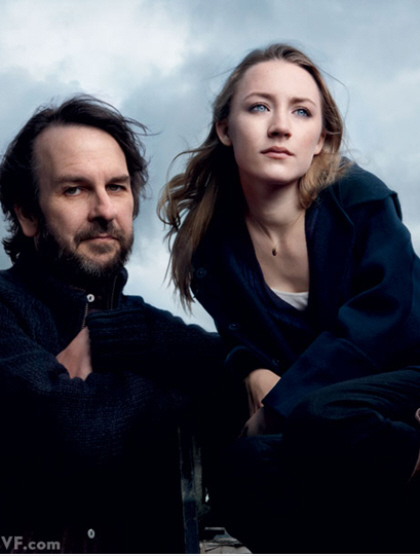 "The Hellions": Quentin Tarantino with Christoph Waltz of Inglourious Basterds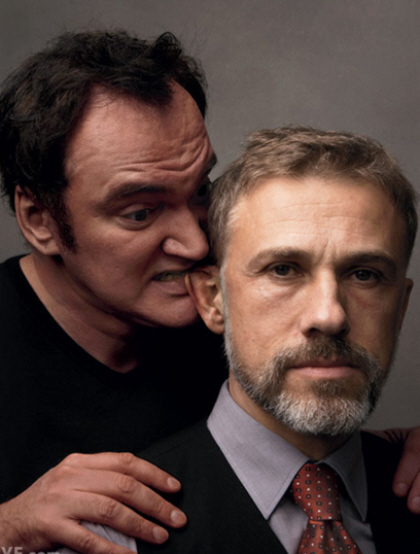 "The Battle-Scarred": Kathryn Bigelow and Jeremy Renner from The Hurt Locker.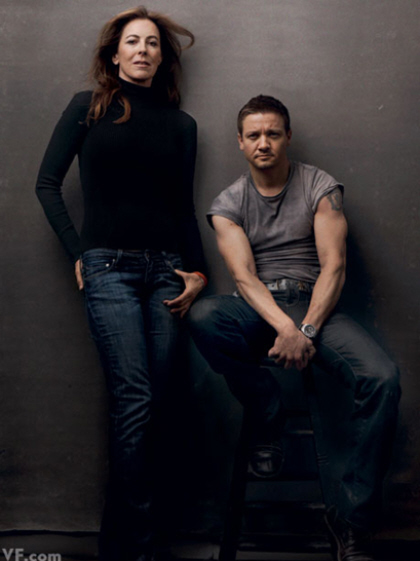 "The Beautiful People": Tom Ford with Colin Firth and Julianne Moore from A Single Man.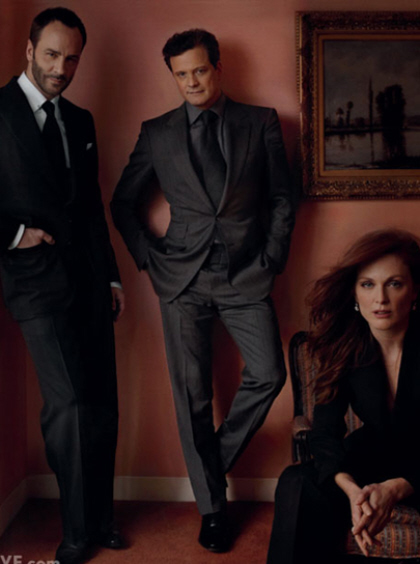 "The Juke-Jointers": Scott Cooper with Jeff Bridges from Crazy Heart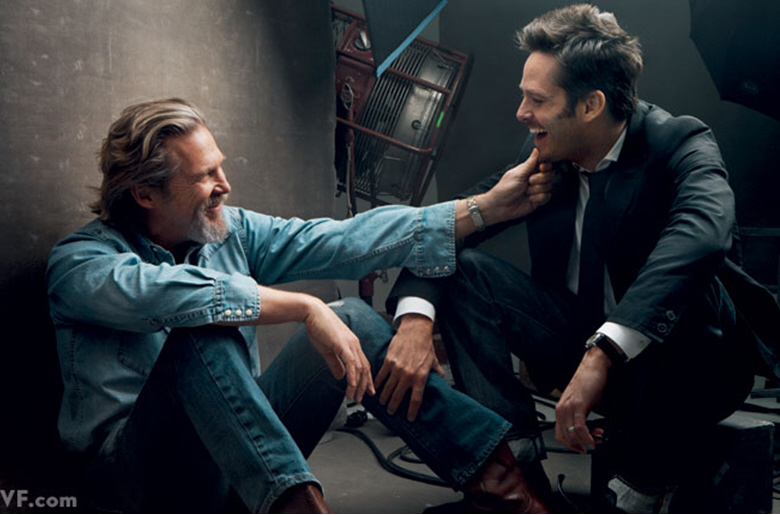 "The Pot-Stirrers": Meryl Streep & Nora Ephron from Julie & Julia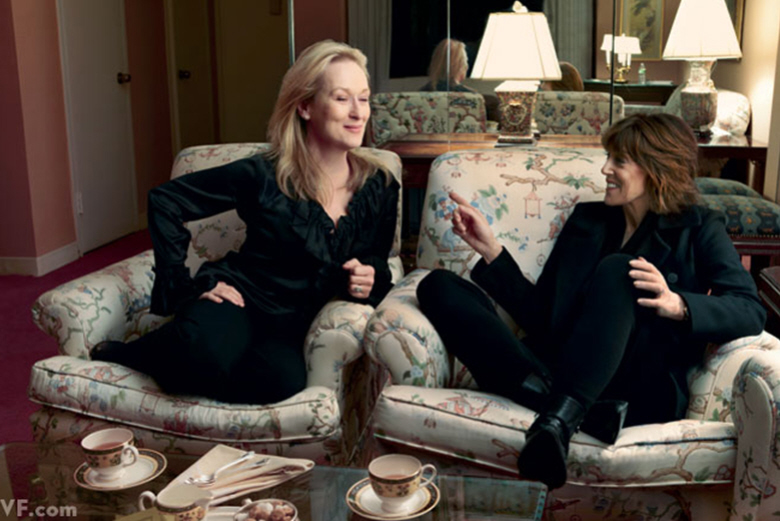 "The Best Buds": the boys from The Hangover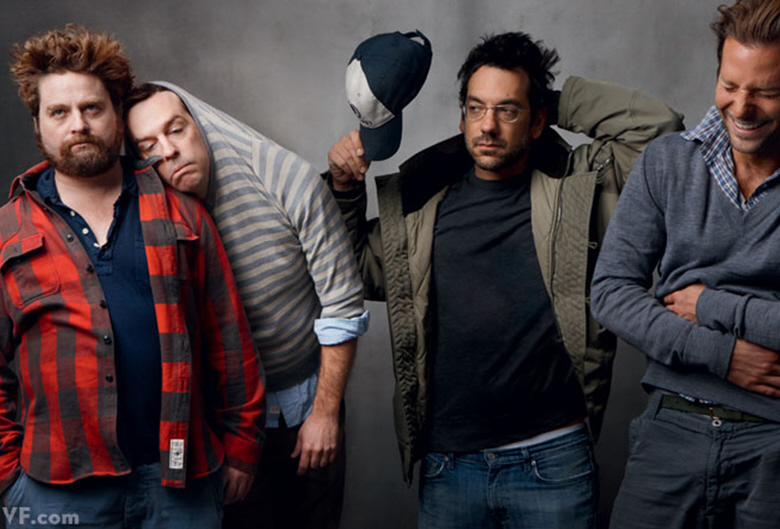 All photos courtesy of Vanity Fair online.