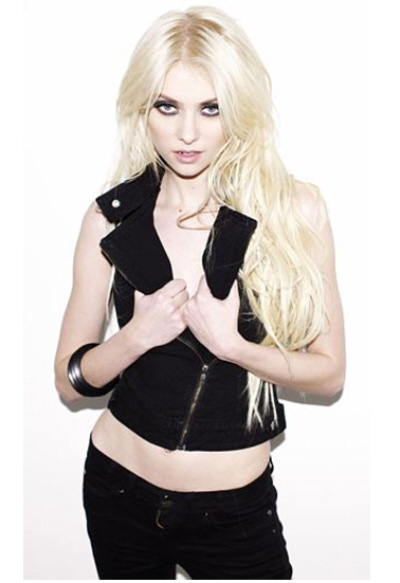 I am sort of startled to see Taylor Momsen's actual face. She's not hiding behind a blanket of stringy, bleach-damaged hair, she's not hiding behind the motherload of eye makeup, she's not hiding behind a reservoir of angsty teenage bullsh-t, and she's not hiding behind a cloud of smoke. What the hell? She looks half-way decent. Except… very Lohan-esque, right? Like, she looks more like Lindsay Lohan than Ali looks like Lindsay. Is Taylor "the missing Lohan"? Don't say it too loudly, because it would probably please Taylor to hear it.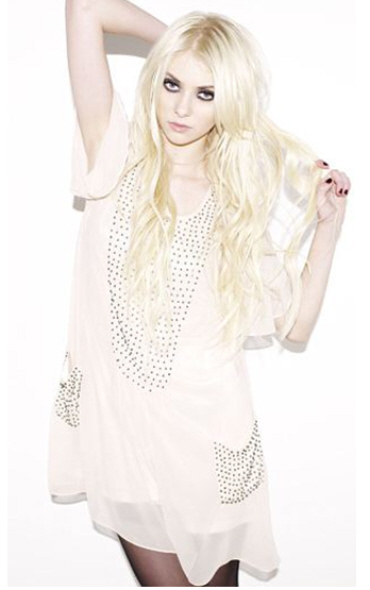 Anyway, these photos are part of Taylor's "modeling" for New Look's Spring-Summer collection. The guy from Litely Salted also points out the Lohan-esque vibe: "You know, if Taylor Momsen wants to stop being compared to Lindsay Lohan, she might want to consider not appearing in photoshoots where she looks like she's covered in a light dusting of the booger sugar." He goes on, but it's too hilariously bitchy, so just go here for a laugh.
Backing up, remember those photos of Taylor Mommsen – and remember, this chick is 16 years old – smoking in Brooklyn last week? Yeah, well it took the anti-smoking watchdog groups like a week to say something, but the director of Foundation for a Smoke-Free America finally manned up and told Us Weekly that Mommsen "really has an extra responsibility to bear as an actress idolized by little girls out there… For her to be smoking sends the wrong message to kids. Evidence shows that stars do influence kids to smoke." If your little girl idolizes Taylor Momsen and wants to be just like her, I'd say you have much larger problems as a parent, but that's just me.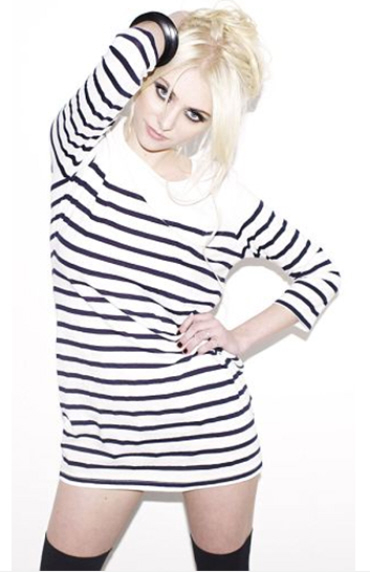 Taylor Momsen's ads for New Look, courtesy of Litely Salted.