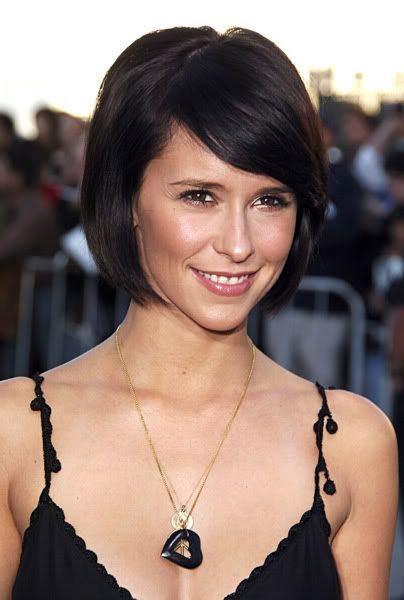 Jennifer Love Hewitt had her gorgeous dark hair cut and dyed blonde last month. Then she admitted she disliked it, changed the color to an orangey red and added extensions. Both hairstyles were worse than her original 'do.
It looks like she's back to her senses, because she appeared at "The Break Up" premiere in Los Angeles yesterday with dark hair again in a normal style.
She is out with Scottish actor Ross McCall, 30, who she has dated since the beginning of March. They met when McCall was a guest star on Hewitt's television show, The Ghost Whisperer.
Hewitt is said to be superstitious in real life, and supposedly consulted a psychic for confirmation that McCall was the right man for her. The psychic gave her the go-ahead.
Here she is with regular hair at yesterday's premiere of "The Break Up."