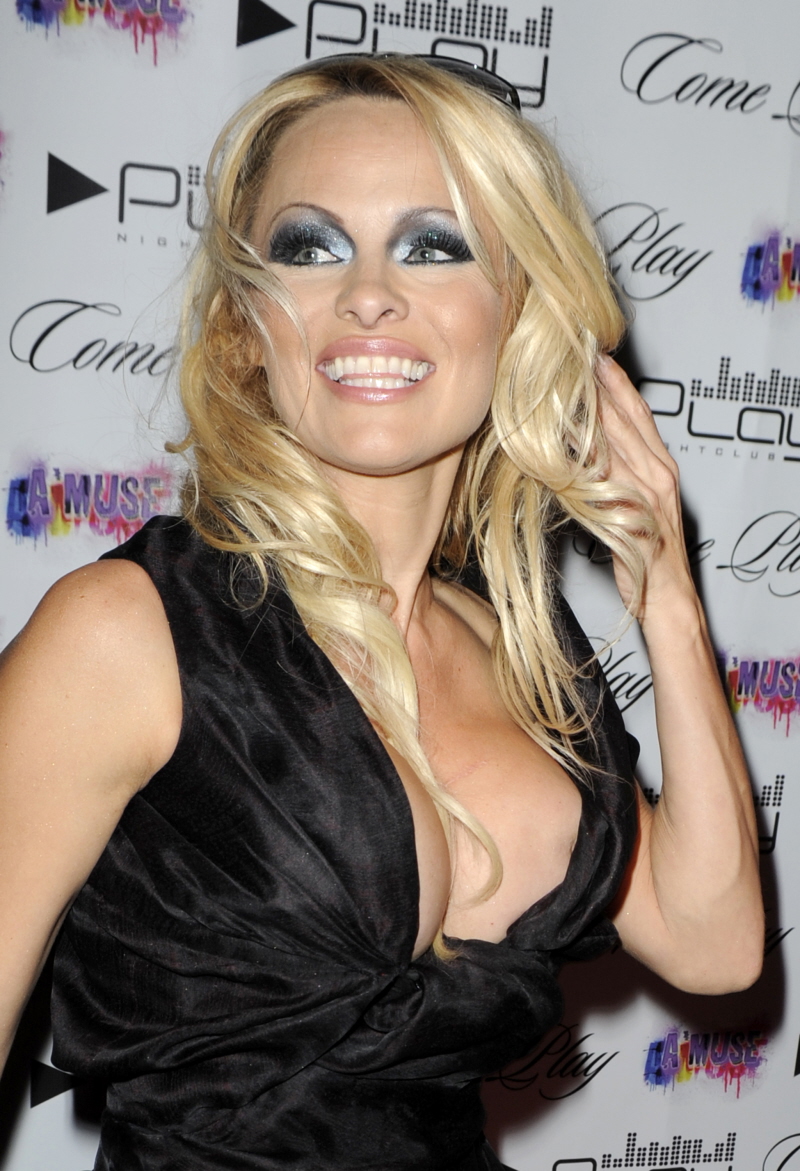 I saw these photos yesterday, of Pamela Anderson walking the red carpet for a Miami club, and I barely had words to describe this mess. Beyond the fact that this is now Pam's job – showing up to random clubs with her boobs hanging out – I have to ask, at what point does she stop applying eye shadow? Seriously? This is a mess.
Anyway, good news for Pamela! She'll soon be able to pay off a few of those platinum pool tiles at her debt-ridden Malibu home. Pamela has signed on to appear on the next season of Dancing With the Stars. Ugh. Here's more:
Pam Anderson has signed to be on the next season of ABC's hit Dancing With the Stars, RadarOnline.com has learned exclusively.

In a move that's sure to boost the male viewing audience, Pam and the show have agreed to all terms for a deal and the deal is done, a source told RadarOnline.com.

"Pam is thrilled and so is the show," the source told RadarOnline.com

Donny Osmond was crowned champion last season of the popular show, which always features an eclectic cast of competitors.

"She really wanted to do the show and the show thought it was a great idea," the source told RadarOnline.com.
[From Radar]
Countdown until Pamela "accidentally" falls out of her sparkly dancing outfit. No, it should be good trash television, but I won't watch it. Even though it might be one of the few times we get to see Pamela in America! Yes, it seems the current rumor is that Pam is going to be moving to England at some point (maybe after she gets kicked off of DWTS?). I guess this goes along with rumors that she's selling her Malibu money pit, because how else could she afford it? How much does DWTS pay, anyway? It can't be that much.
Pamela Anderson at Club PLAY in Miami, Florida on February 2, 2010. Credit: INFevents.com