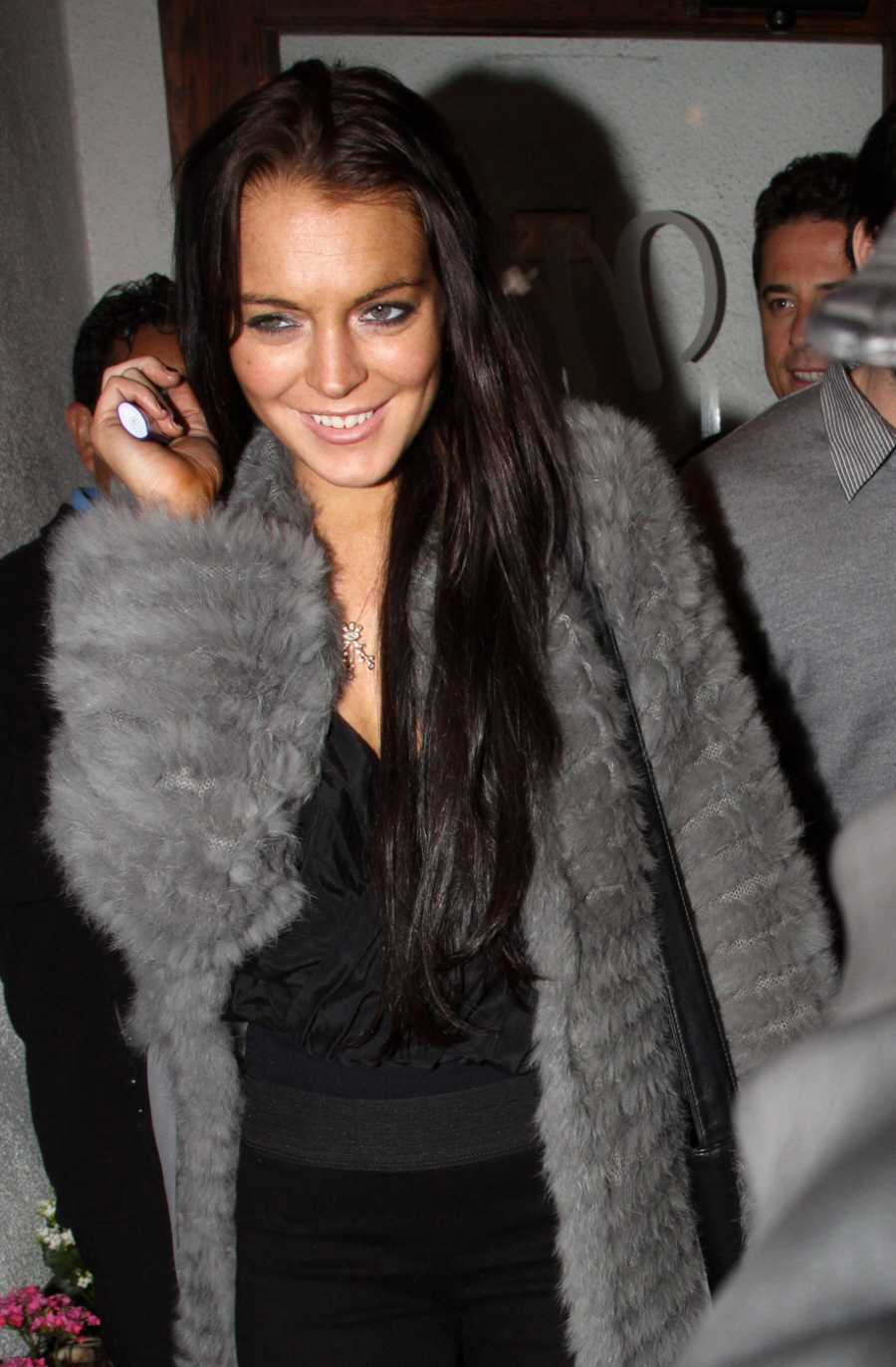 Last Friday, Radar had a very interesting report about Lindsay Lohan and her ex-lover Samantha Ronson being in the same club at the same time at one point last week. While Sam was deejaying, Lindsay was obsessively trying to get Sam's attention, downing drinks and pills, and dancing with other girls. Sam allegedly called Lindsay a "disgrace" and Lindsay furthered the drama by allegedly throwing a drink in Sam's face. Today, Radar has another report about the situation, only this one is slanted more anti-Ronson. According to Radar's sources, Lindsay has been claiming to friends that Sam "beat the sh-t" out of her and once "punched and choked" her. Um… really?
Lindsay Lohan's relationship with ex-girlfriend Samantha Ronson has turned violent, a source close to both of them told RadarOnline.com exclusively.

Although Lindsay appeared to have moved on from her tumultuous relationship with girlfriend Ronson, the two have been spotted out at the same clubs recently and as RadarOnline.com exclusively reported they fought so badly one night that Lindsay threw a drink in Sam's face.

"One time I saw her [Lindsay] and she had a large welt on her head," the source told RadarOnline.com. "She told me that Sam beat the (bleep) out of her. She also said that Sam even punched and choked her one time."

Making things worse is the fact that both women live in the same building.

Following the break-in at her Hollywood Hills home, Lindsay moved into an apartment in West Hollywood. Shortly after, Samantha moved in. The source tells RadarOnline.com that Ronson regularly comes over using a key she has to Lindsay's apartment.

"It's so twisted. They're not together, but they are," said the source. "I never thought I'd ever say this, but I really do feel sorry for Lindsay. She is just lost. She's alone. She has no friends to turn to."

Lindsay's father Michael Lohan has repeatedly expressed concern that Lindsay's behavior is being negatively effected by the prescription drugs she's taking and that she is taking too many.
[From Radar]
Okay, here's the thing: while I'll buy that Lindsay's friends might be repeating some crap they've heard from Lindsay, I don't think Lindsay is telling the truth. I seriously, seriously doubt Sam ever hit Lindsay or choked her or beat her. Considering Lindsay's history as a cracked-out liar, and her history of self-abuse and abusing others, the only thing I'll buy is that Sam Ronson has perhaps physically restrained Lindsay from harming herself or others. Or am I totally off base? Does Sam seem like the kind of girl who would abuse her girlfriend?
Lindsay in LA on February 4, 2010. Credit: David Tonnessen, PacificCoastNews.com. Sam in LA on January 29, 2010. Credit: Josephine Santos, PacificCoastNews.com. Sam & Lindsay on July 30, 2009. Credit: WENN.