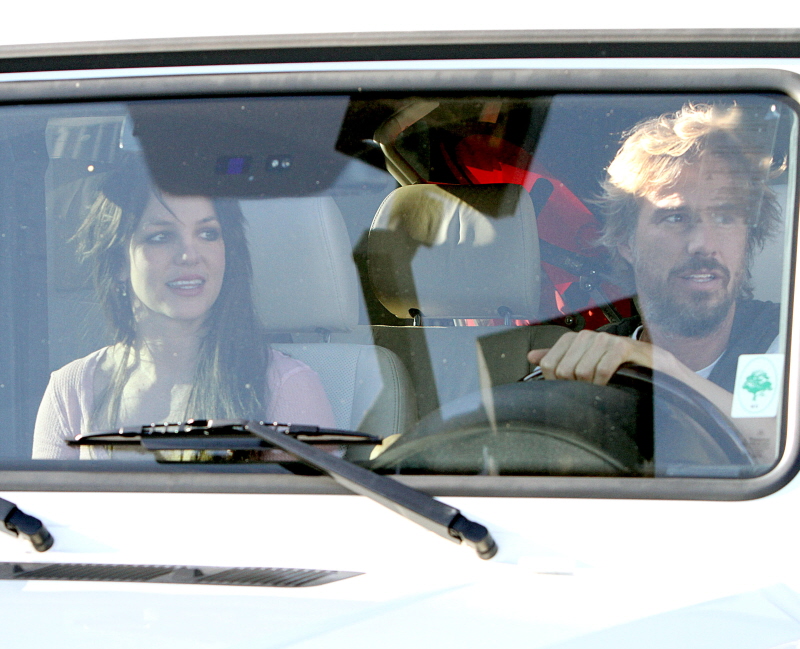 These are photos of Britney Spears and her agent-slash-lumberjack boyfriend Jason Trawick over the weekend. Now that Brit has a "good" boyfriend (aka: a dude with a job), what can we expect from Brit and Jason's Valentine's Day plans? Perhaps a romantic dinner, perhaps even just a nice, casual, non-crazy, anti-Pink-Wig-of-Doom stroll on the beach? Hell naw, y'all. Jason and Brit spent Saturday (the 13th) shopping at Target (because it's classier than WalMart, and Brit is a classy bitch now), and then spent V-Day doing McDonalds drive-thru. Sigh… Britney is still crazy, isn't she?
Now, I'm not hating on McDonalds. I love some chicken McNuggets, and love a large fry and a fountain soda. But for V-Day? When you're as rich as Brit? At least go in to the establishment! Be classy! I'm rather startled to realize that my V-Day meal was a million times classier than Brit's – I had Chinese buffet!
Fame Pictures also notes that Jason "looks gaunt and exhausted" and that his "weight-loss and disheveled appearance" might be "a sign of rough times ahead for the pair". Hey, now. Wouldn't you look exhausted too if you dealt with that mess every day? I'm not judging Jason. I feel for the guy. And I'm not judging Brit. It's not her fault she's one pill away from the Pink Wig of Doom and speaking in a British accent while sobbing hysterically on some Malibu curb.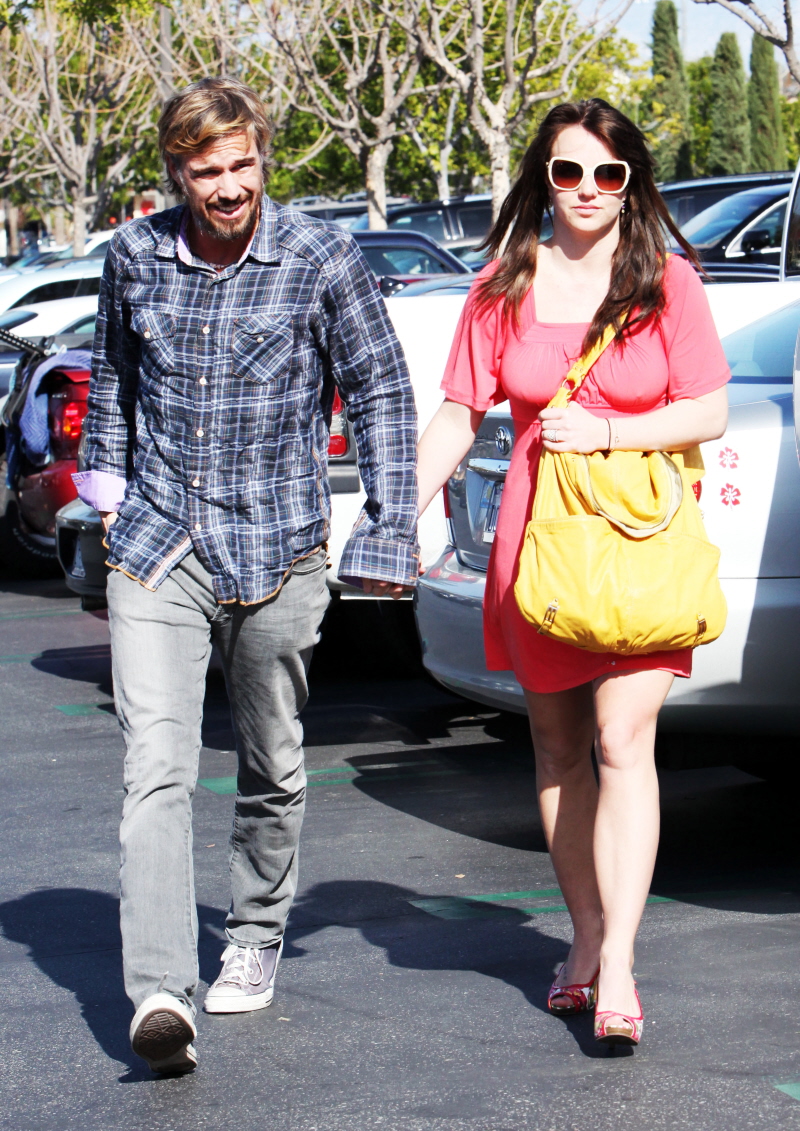 Britney and Jason heading to Target on the 13th, and going through the drive-thru at McDonalds on the 14th, in LA. Credit: Fame Pictures.