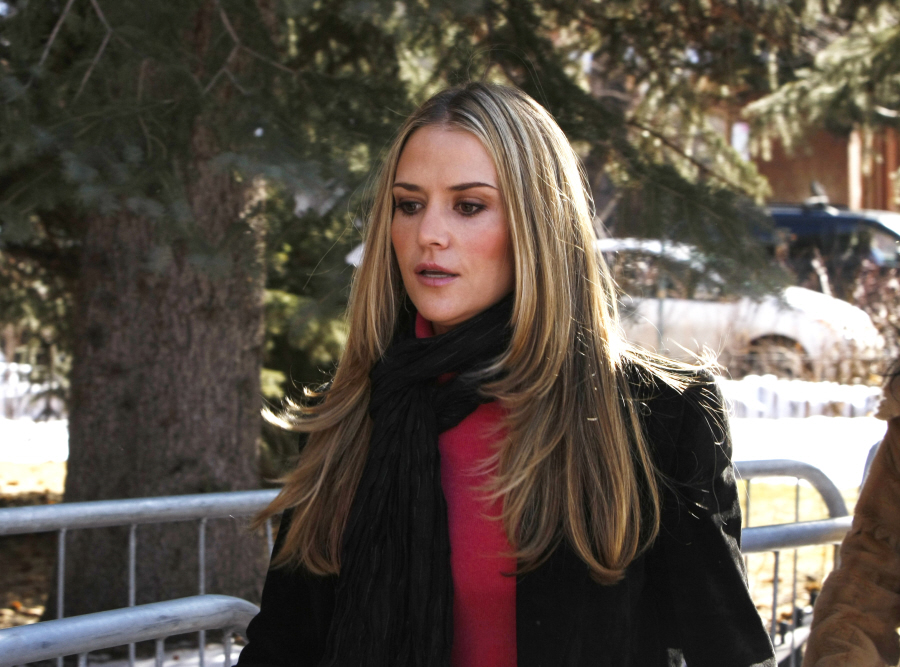 I don't even know where to begin with this one. TMZ and Radar are confirming that Charlie Sheen's wife Brooke Mueller has gone into rehab again. Last we heard from Brooke, she was already in a rehab facility, this one masquerading as a "spa" in North Carolina. I really thought Brooke was still there, in North Carolina. Not so much, it turns out. Brooke apparently checked herself into The Canyon rehab facility in Malibu last Tuesday, a week ago. Now the question on everyone's (my) mind is "But rehab for what?" Brooke has well-documented alcohol abuse problems, and there has been significant rumors of a crack addiction. Even though I thought the crack rumors were probably fueled by Charlie Sheen's PR team, there was and is probably something there. Radar has two reports about Brooke's boozing, and her crack pipe problem:
Brooke Mueller partied with Charlie Sheen just hours before going into rehab, RadarOnline.com has learned exclusively. Mueller and Sheen, back in Los Angeles after his Aspen court appearance, were together for a few hours and it was Mueller who was boozing heavily, a source close to the couple told RadarOnline.com.

"It was just more of the same with Brooke," the source said. "Her mother had been begging her to go into rehab."

In fact, Brooke had been in rehab in North Carolina, although her lawyer denied it. She flew across the country after being hospitalized for pneumonia, a dangerous move, due to fluid in the lungs.

After leaving North Carolina she showed up for Sheen's Aspen court date and then returned to Los Angeles and resumed her partying.

As RadarOnline.com was first to report, Mueller has previously been in rehab for crack addiction. And while she was recently hospitalized, friends tried to bring her drugs – in the hospital.

"It got to the point where even Charlie told her to go to rehab because of their kids," the source close to both of them told RadarOnline.com. "She had one final party, drinking pretty heavily, and Charlie was with her part of the time. But when he left it didn't stop. The next day she was in bad, bad shape and that's when she went into rehab."

Sheen and Mueller both had alcohol in their bodies when police were called at 8:30 am Christmas. Sheen has been through rehab and has not said if he is seeking help again for his drinking.
[From Radar]
A few hours later, Radar had a "confirmation" that Brooke went to The Canyon not specifically for her drinking, but for her crack addiction, with a source telling Radar: "Brooke has been in denial about her problem for a long time." Apparently, when Brooke left the North Carolina rehab last week, she went to Charlie's court appearance in Colorado, and then afterwards, she hit the bottle and the crack pipe pretty hard: "She went on an all-nighter. She was just out of control. She's smoking crack and she's drinking heavily. Everyone around her wanted her to get help." Well… I hope she gets help, and I hope that this time it sticks.
Brooke Mueller outside of the Colorado courthouse where Charlie was formally charged, on February 8, 2010. Credit: INFphoto.com