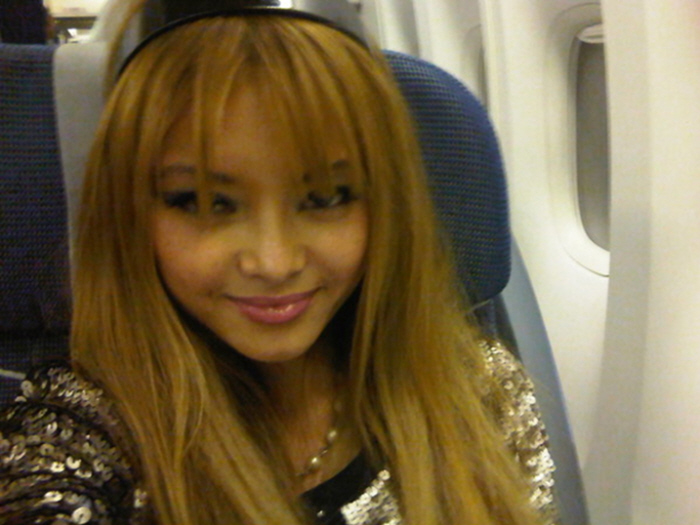 Before I get into this disaster, let me just state something for the record: I am not making fun of women who miscarry, or have problems conceiving, or anything like that. I am not making large statements about the millions of women who struggle with fertility, other then to say "God bless". All of what I'm about to say is only in regards to Tila Tequila and her fake pregnancy and her fake miscarriage.
Now, as many of us predicted, Tila has used her "dented" skull incident from the weekend as an excuse to get rid of her fake pregnancy. The whole ordeal began on Twitter, after Tila was released from the hospital and she began complaining about the pain: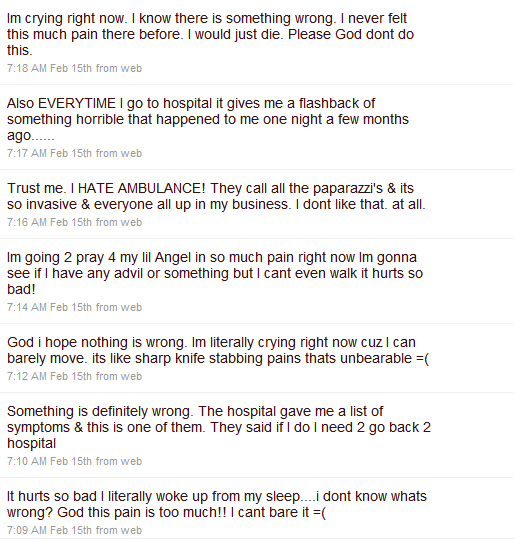 [From Tila's Twitter]
Then came the announcement (on Twitter) that Tila was going to adopt a Russian baby. And that's all she's been talking about ever since. So what happened to that alleged pregnancy? Does Tila expect everyone to have the attention spans of gnats?
Over at Tilas Rotspot (via ONTD), they posted an e-mail exchange between Tila and a fake magazine editor. The fake magazine editor tried to beat Tila at her own game by pretending they were interested in using her for an upcoming spread but were concerned about her growing baby bump. Tila responded with this:

"So, as of right now, after the unfortunate accident last night with my head concussion and miscarriage, I am no longer pregnant. Please don't announce to the media that I lost my baby. It's something very private to heartbreaking to me and I dont need the media to poke fun of someone who just lost her baby. I WOULD GREATLY APPRECIATE THAT. BUT I AM STILL GOING TO KEEP TRYING TO HAVE ANOTHER BABY OR JUST ADOPT ONE."

What happens when you trick the troll? Do they jump off the bridge? Or does a group of women who suffered real miscarriages push it off?
[From Dlisted]
I hate this bitch with the passion of a thousand suns. Some of these vapid, idiotic celebrities are harmless enough with their famewh-ring, but Tila's game is nasty, cruel, immoral and disgusting. That's all I have to say.
Twitpic via Tila's Twitter.