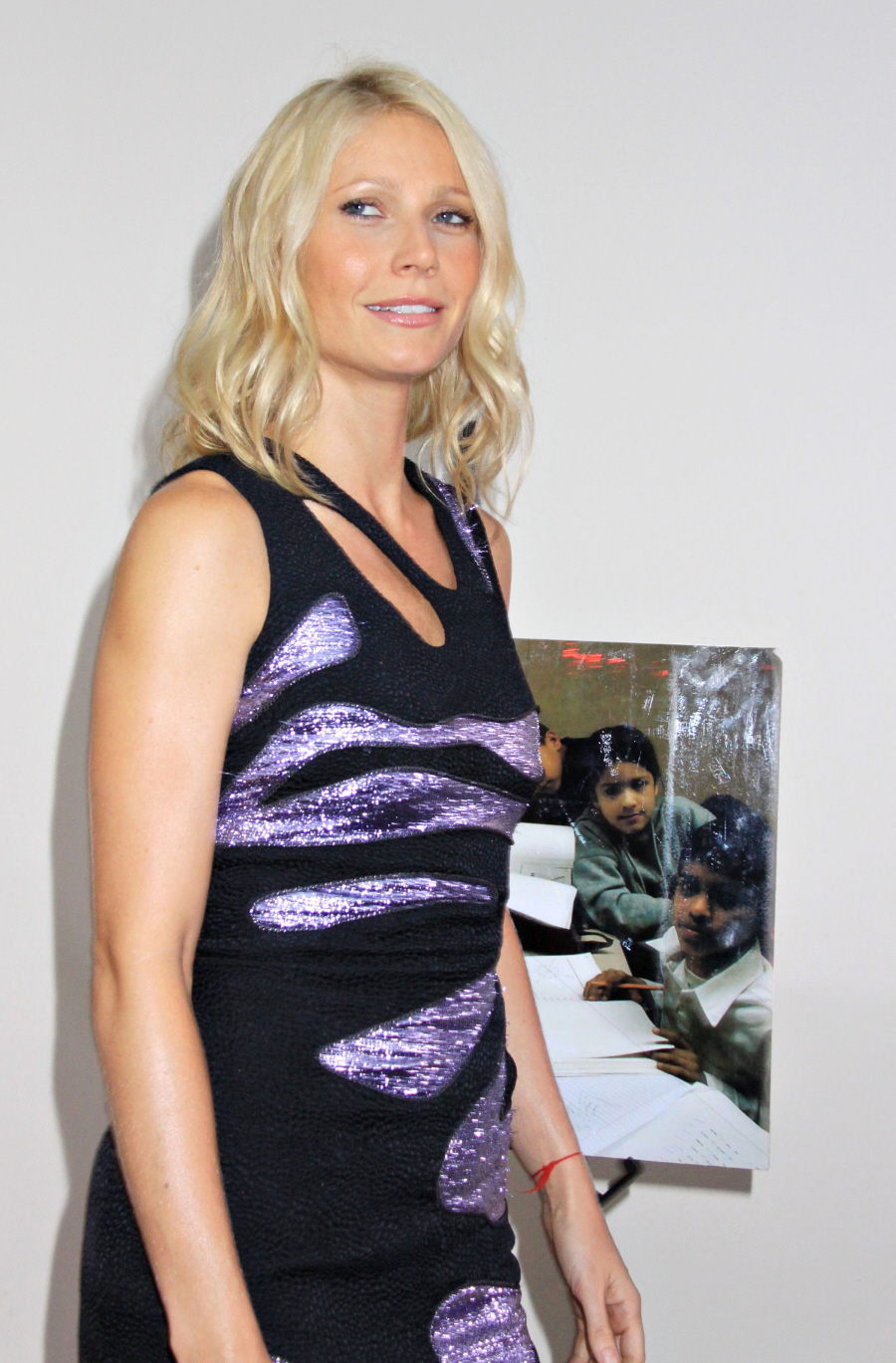 Note: these are older photos of Gwyneth and are not the same photos used in the story we're reporting on
This news is probably too good to be true. Considering that it's The Daily Mail, and they illustrated this piece with a photo of Gwyneth when she was pregnant, it probably isn't true. But we should enjoy it. According to the Mail's gossip girl Katie Nicholl, Gwyneth Paltrow is so distraught over her marriage problems with husband Chris Martin, she's drowning herself in food. Oh, and she's also confiding in her new "sounding board" Tim McGraw. Nicholl tries to make it sound like there could be something between Gwyneth and Tim, to which I can only say that Faith Hill is probably going to shank Gwyneth any day now:
Her long-distance marriage to Coldplay frontman Chris Martin seems to be taking its toll on Gwyneth Paltrow.

The actress is currently filming in Nashville, while he is in London looking after their children, Apple and Moses.

According to sources on the set of Love Don't Let Me Down, Gwyneth, 37, has been comfort eating and piling on the pounds.

She has also been confiding in her co-star, country music singer Tim McGraw, 42.

'Gwyneth and Tim have become very close,' says a source. He's married and older than her, but he's a good sounding board. In recent weeks her macrobiotic diet has gone out of the window.'

But Gwyneth's spokesman denied her time away filming was causing any problems.

He said: 'She has been back in Nashville for only two-and-a-half weeks – she was in London for a week before that.'
[From The Daily Mail]
I wonder what "piling on the pounds" means in Daily Mail-speak? Five pounds, maybe? If that? Gwyneth would wear an extra five pounds very well, in my opinion. So my guess is that we're never going to see Little Miss Constipated put on twenty pounds of "my marriage is ending" weight. There are two parts of this story that I do think might have the ring of truth: one, that Gwyenth and Chris are having big problems in their marriage, and two, that Gwyneth would develop a friendship with Tim McGraw (and probably Faith too). Gwyneth loves having famous friends, and it wouldn't matter to her that her new friends are country music people – Gwyneth probably considers thinks that the friendship makes her less of an elitist. "Look, some of my best friends sing country music to the yokel peons!" As for Chris and Gwyneth… well, I'm expecting their split announcement sometime this year. Probably just before the Iron Man 2 publicity tour, just so Gwyneth can pull focus from her "rival" Scarlett Johansson.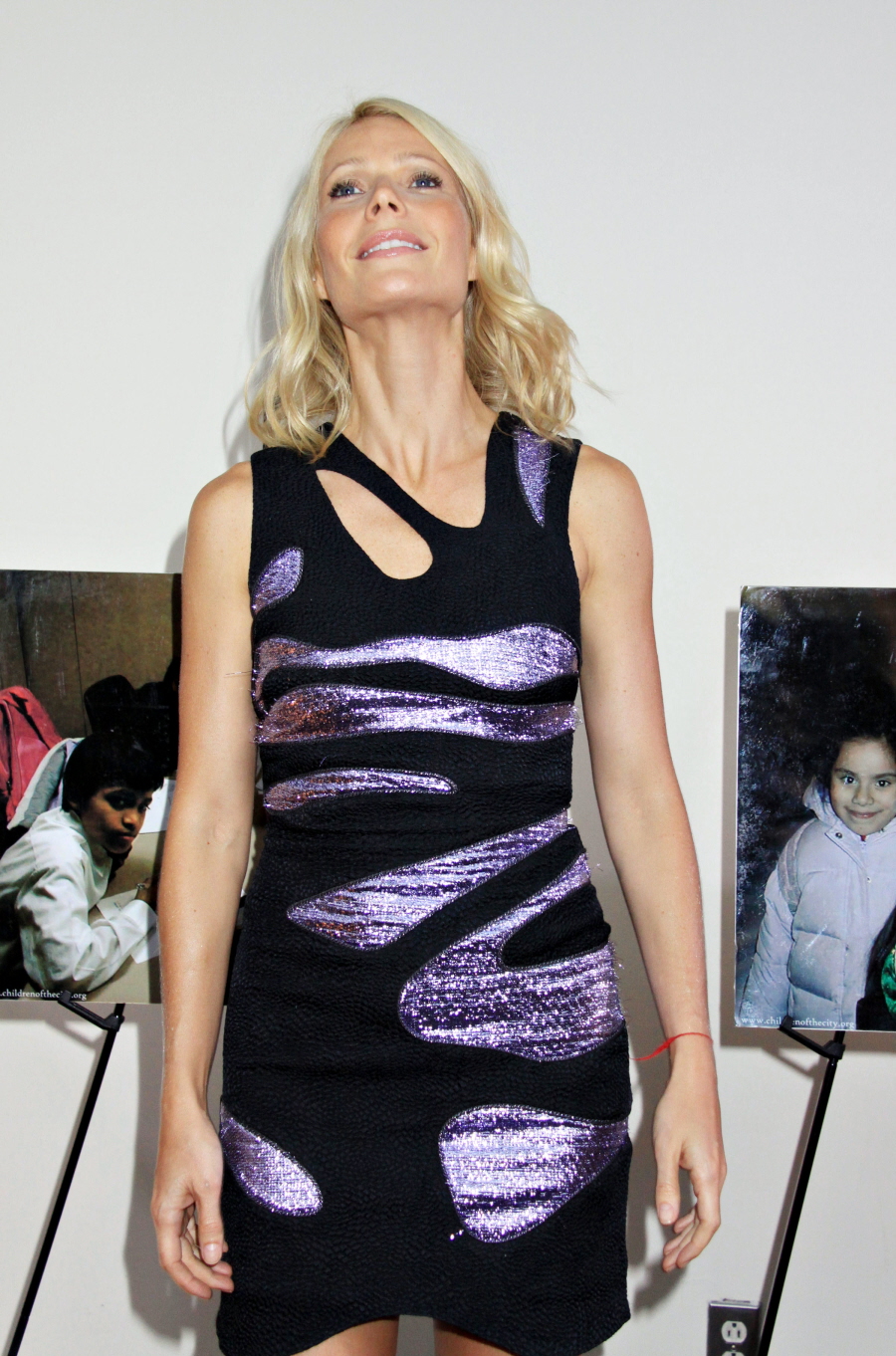 Gwyneth in New York on July 29, 2009. Credit: Diane Cohen/Fame Pictures.