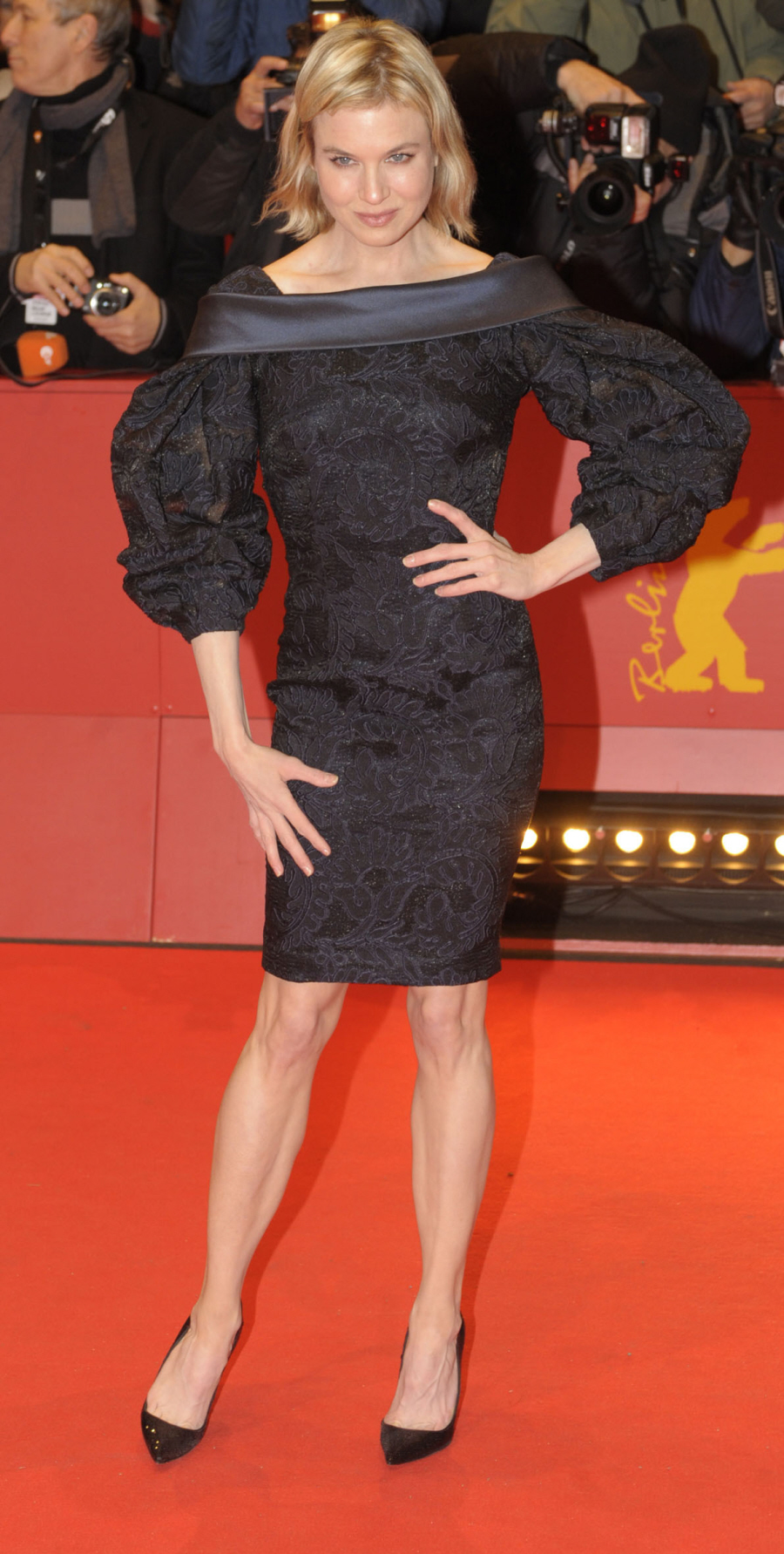 I wasn't even going to write about this, but then I looked at these photos very carefully, and I grew disturbed. This is Renee Zellweger at the closing ceremony of the Berlin Film Festival, where she was a judge. Previously, we've seen photos of Renee in Berlin where she seemed to be sporting some kind of bump/bloat/baby/extra poundage. I had high hopes that Renee was stopping with the emaciated look and actually eating the occasional carb, but it seems that within a week in Berlin, Renee dropped whatever that "extra" weight was and she's back to looking very, very thin. So thin that the oversized sleeves on her dress look to be about the same width as her chest. For goodness sake, Renee!
The Daily Mail calls this a "batwing dress" but I think of it more like a throwback to the 19th century of something. I just don't get the movement for such disproportionate volume in dresses. Everything's happening in the sleeves, and nowhere else – just Renee's tiny little waist, hips and legs looking dwarfed by her enormous arms. It's strange. Also, if you're going to wear something so fashion-y, why not take the time to do your hair? From the neck up, Renee looks like she was just running around, doing errands.
Oh, yeah, and about the Berlin Film Festival… Roman Polanski won Best Director at the festival, for his film The Ghost. Obviously, he was not there to actually accept the award, but it's just one more signal that the film community is pretty much on Polanski's side. I wonder if Renee voted for him? I wonder if Renee knows where she is?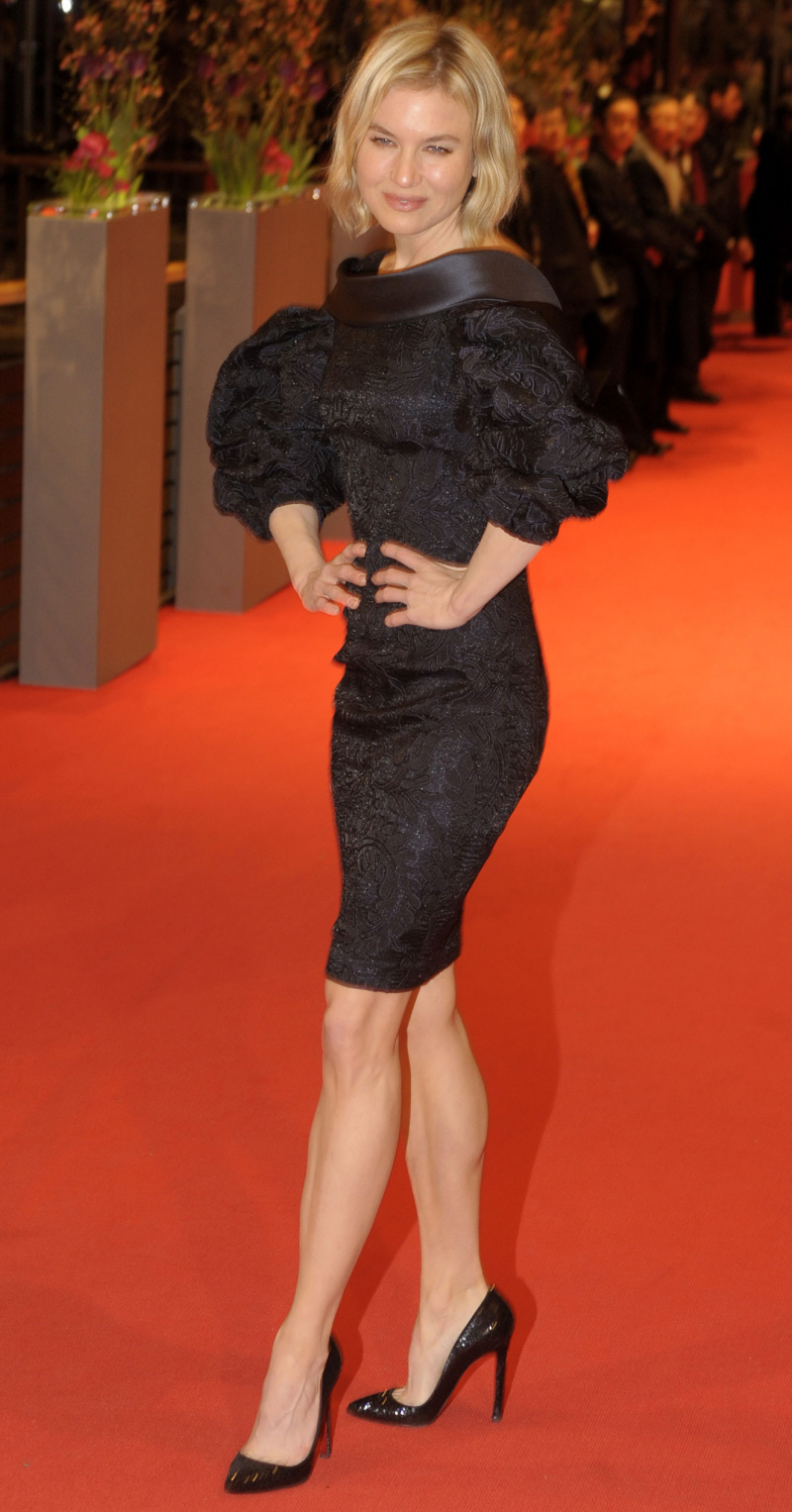 Renee at the Berlin Film Festival on February 20, 2010. Credit: WENN.