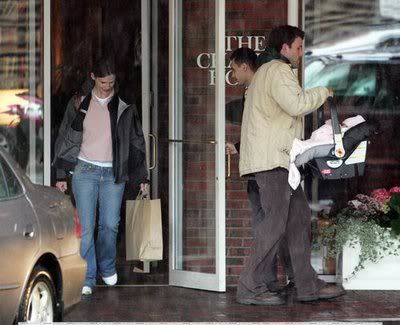 Violet Affleck is nearly six months old, and she's a little cutie. Matt Damon's wife, Luciana, is expecting is baby girl in mid-June. Once Damon's daughter is old enough, she can have playdates with little Violet Affleck!
Damon enthuses, "We're due in mid-June, but who knows? We could be now.
"Yeah, they (my daughter and Violet) will have playdates. All we have to do is end up living in the same city!" The actor admits he is thrilled he is having a baby girl, because his step-daughter Alexia didn't want a brother.
He says, "Believe me, if it was a boy it would have been a big problem. She wasn't having it. She definitely wanted a sister."
That's so cute and those little girls are going to be adorable.
Here is the Affleck family out for breakfast in Cambridge. Look at how Jennifer Garner thanks the man who opens the door for her!
Pictures [via]