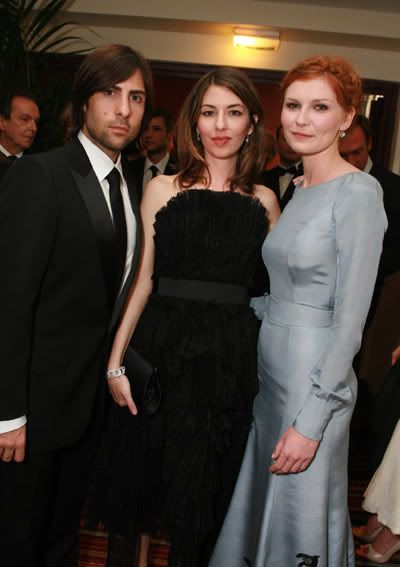 So the pictures are out from the pre-premiere party of "Marie Antoinette" at Cannes and Kirsten Dunst actually looks good. She covers up a little too much, but her sky blue dress is form-fitting, and dare I say – elegant. Someone clued the girl in, or maybe she got lucky.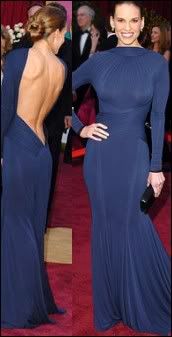 It looks like the dress that Hillary Swank wore to the 2005 Oscars, but it's not quite the same. Kiki's dress has a horizontal sash built in around the middle and little applique birds on the skirt. Swank's dress had a criss-cross sash, a different neck, and a more form-fitting skirt.
If only Kirsten would hire her stylist full time.