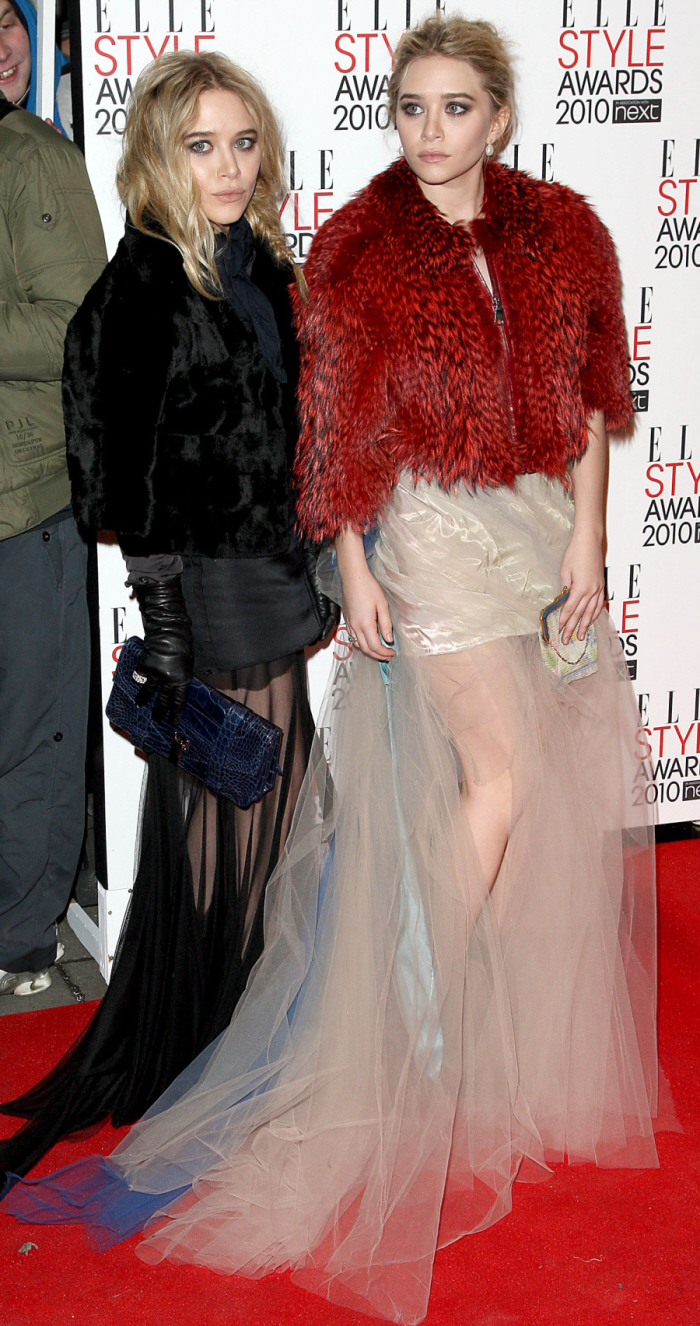 Here's the thing: I've never really "understood" the Mary-Kate Olsen and Ashley Olsen thing. Like, do people really, really like them? Do they admire them? Are they fashion "icons"? Whenever I see a photo of either of them, I'm usually at a loss for why they're considered fashionable or interesting or whatever. But, I will say this: I have a subscription to Vogue, and the Olsens' clothing line, The Row, is always featured, and some of that stuff is really cute. That's the one nice thing I'll say about them, because now I have to bash them.
These are photos of Mary-Kate and Ashley at the Elle Style Awards in London on Monday night. They walked the red carpet in fur jackets, then took off the fur for the ceremony, where they won the "Style Icon Award". Ugh. Seriously? They don't have the bodies for these outfits. And they aren't cool enough to work that styling, with the bad hair and the dark eye makeup. "Corpsey" is definitely a word that should make its way into the English language, because it can be used to describe so much of the crap styling currently taking place in "high fashion". They look like barely functioning corpses. And why can't they f-cking smile? Now I feel like an old lady, but seriously! Stand up straight, do something with your face other than "suck a lemon" and wipe some of that crap off your face!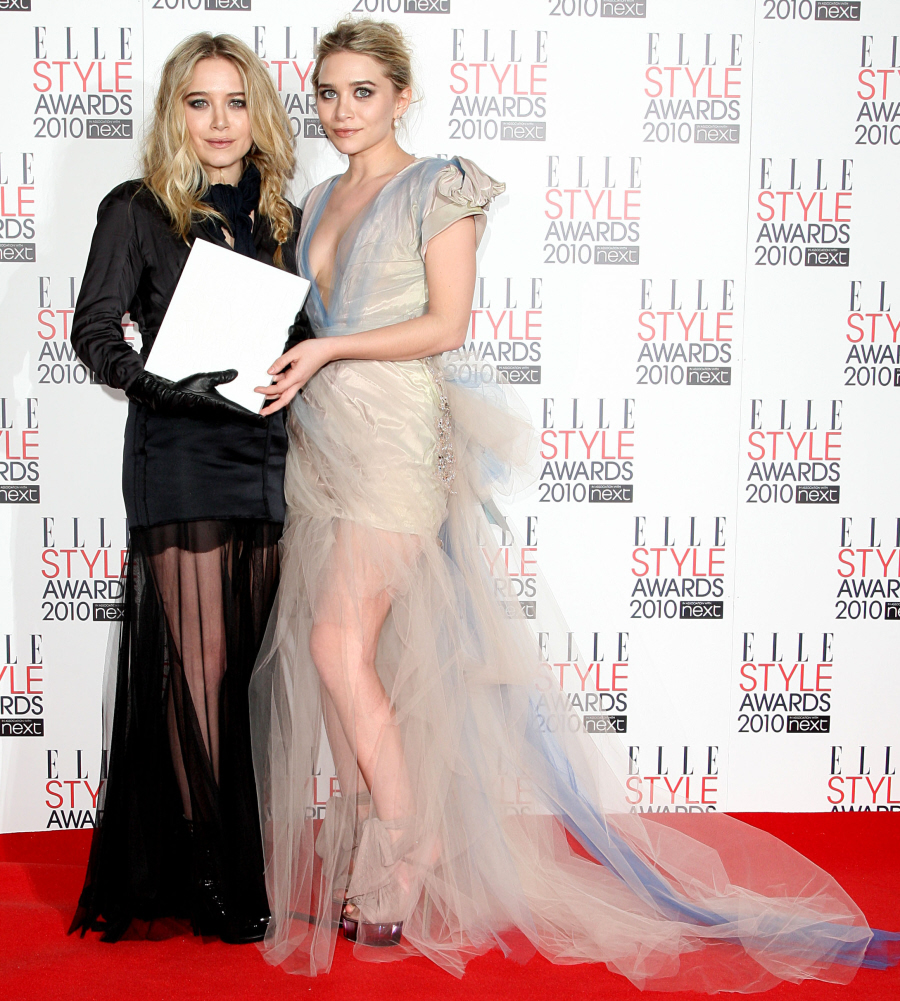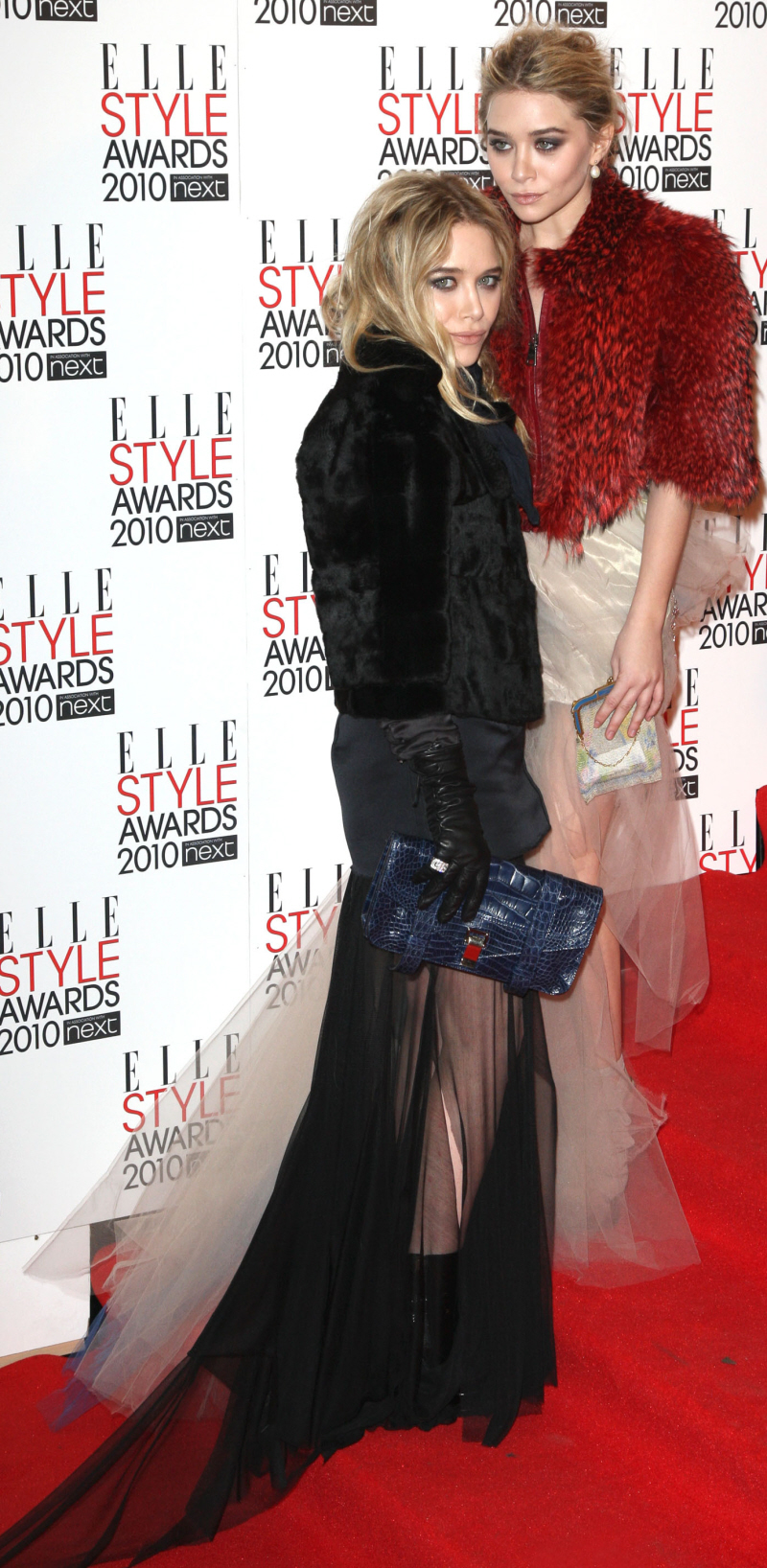 Mary-Kate and Ashley in London on February 22, 2010. Credit: WENN.