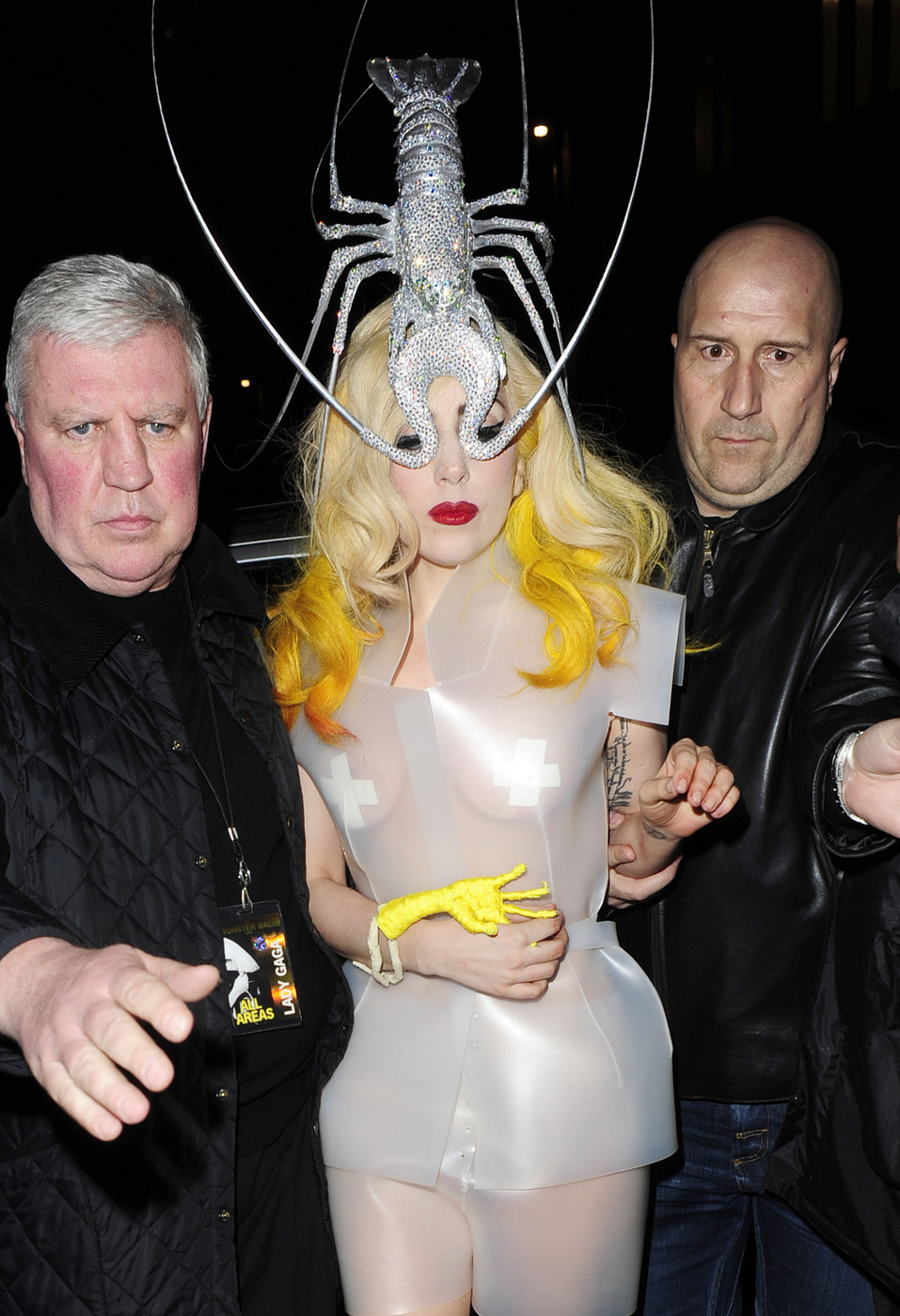 I'm a little disappointed in Lady Gaga, for two reasons. First, this is, by all reports, a diamond-encrusted lobster on her head. Not crystals, not diamante, actual diamonds. Beyond the literal lobster on her head, though, I've seen the outfit before. I remember it because the "dress" is the same material that vets used when they gave my dog an Elizabethan collar to wear to get him to stop biting himself neurotically. Gaga rarely repeats outfits, so the fact that this dress is getting repeated – well, I'm just disappointed.
Secondly, I'm disappointed that Gaga doesn't have some kind of money man or business manager who is capable of telling her "Actually, you don't need a diamond-encrusted lobster to wear as a hairpiece." Maybe she's just renting the lobster? But how could she? Are there jewelry stores that just diamond-encrusted lobsters laying around? Probably not. So this is probably a piece she had made especially for her. And she probably bought it. When she's broke, she'll be able to look at her diamond-encrusted lobster and know that for a brief moment, she was rich enough to order that junk.
Oh, but I do enjoy the chicken-leg bracelet. It took me a second to figure it out, but that's kind of cool. You know why it's great? Because it's cheap. Because someone stopped Gaga from getting her chicken-leg bracelet diamond-encrusted.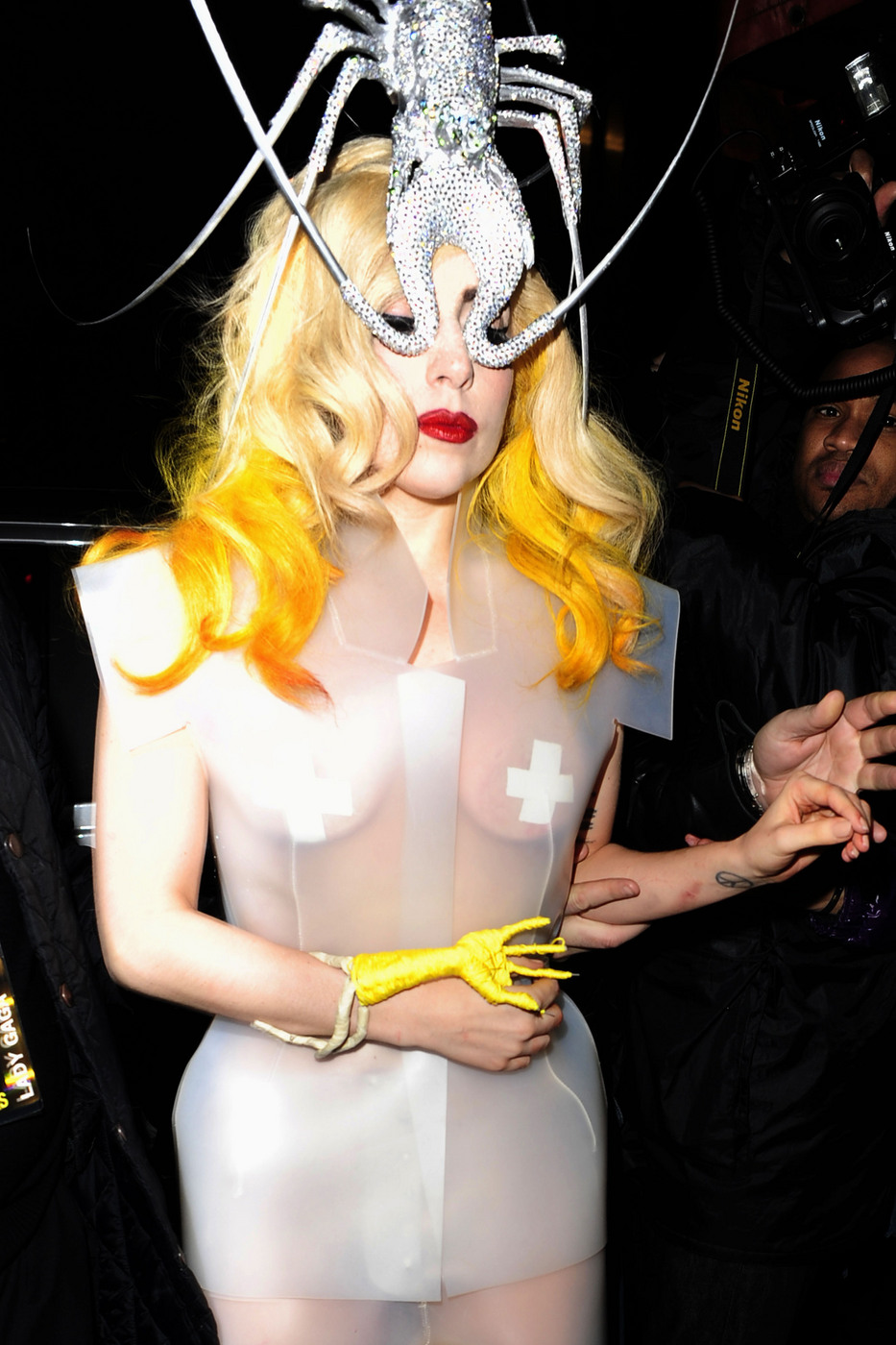 Lady Gaga in London on February 27, 2010. Credit: Pacific Coast News.