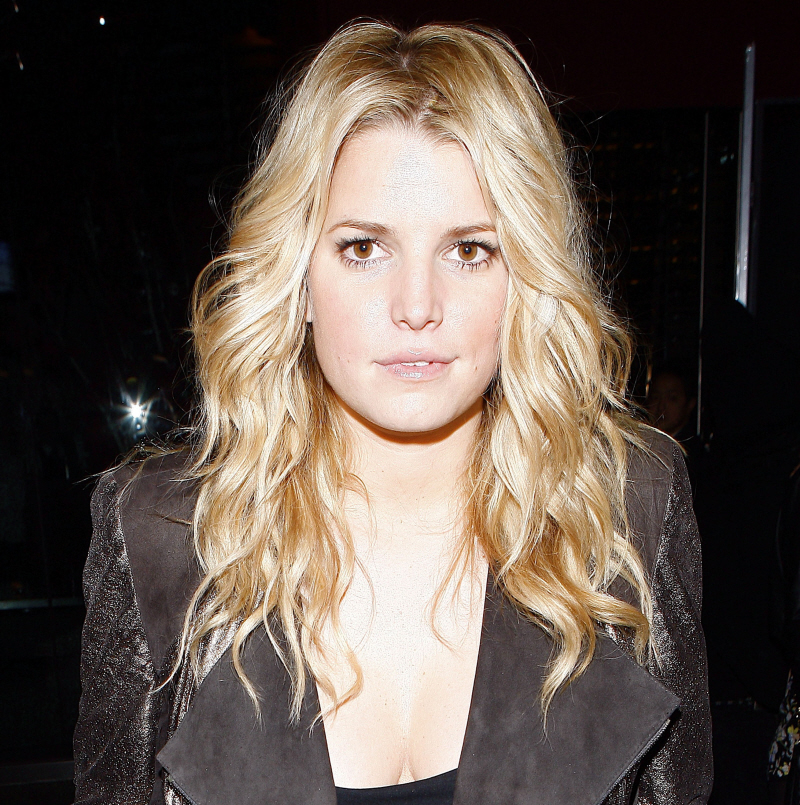 Jessica Simpson is going to be on Oprah tomorrow, Wednesday, March 3. The show has already been pre-taped, and Oprah released a commercial for it (see it here). Jessica is being interviewed to promote her new VH1 show, The Price of Beauty, but of course Oprah had to ask Jessica about the two most important milestones of Jessica's past year: the "mom jeans" incident and John Mayer's epic Playboy interview, in which he described Jessica as "sexual napalm" and basically said that he wanted to snort her like cocaine she was so addictive. Jessica has been keeping pretty quiet about the Mayer stuff, only giving the public a few cryptic tweets – although the tabloids were saturated with "Jessica and Jennifer Aniston are so pissed at douchey John Mayer" stories. Anyway, for all intents and purposes, this Oprah interview will be the first time Jessica talks about John Mayer. And Oprah has only given us a small slice!
Jessica Simpson is finally opening up about John Mayer's raunchy Playboy mag comments.

"I don't want people to know how I am in bed!" Simpson, 29, laments in an episode of The Oprah Winfrey Show to air Wednesday.

Mayer likened his ex girlfriend — whom he split from in 2007 after about a year of dating — to "crack cocaine" and "sexual napalm" in the March issue of the lad mag. He later apologized for being "an a–hole."

Simpson also admitted she struggles with criticism of her weight.

"It's a really hard thing for me to talk about," the clearly upset reality star (her show, The Price of Beauty, debuts March 15 on VH1) tells Oprah.

"You were a size 4 and people were calling you fat?" the talk show host, 56, says in disbelief, referring to infamous mom jeans Simpson wore to a chili cook off in January 2009.
[From Us Weekly]
Eh. I hope Jessica goes way more in depth than her ditzy act of "I don't want anyone to know that!" But, as much as I wish it, I don't think Jessica will ever go really hardcore "I'm going to shank that bitch" on anyone. She doesn't have it in her. However, Jessica did tweet this little gem over the weekend: "You can't love someone else to change them. Happiness comes from accepting who they are. It is our decision to REALLY know who we love." Thank you, Dr. Chicken Of The Sea.
Here's a preview of VH1's The Price of Beauty. I can't help but think that Jessica had a really great time filming this since she got to bring along her gay boyfriend Ken Paves. They really are adorable together:
Jessica Simpson and Ken Paves in LA on February 19, 2010. Credit: WENN.