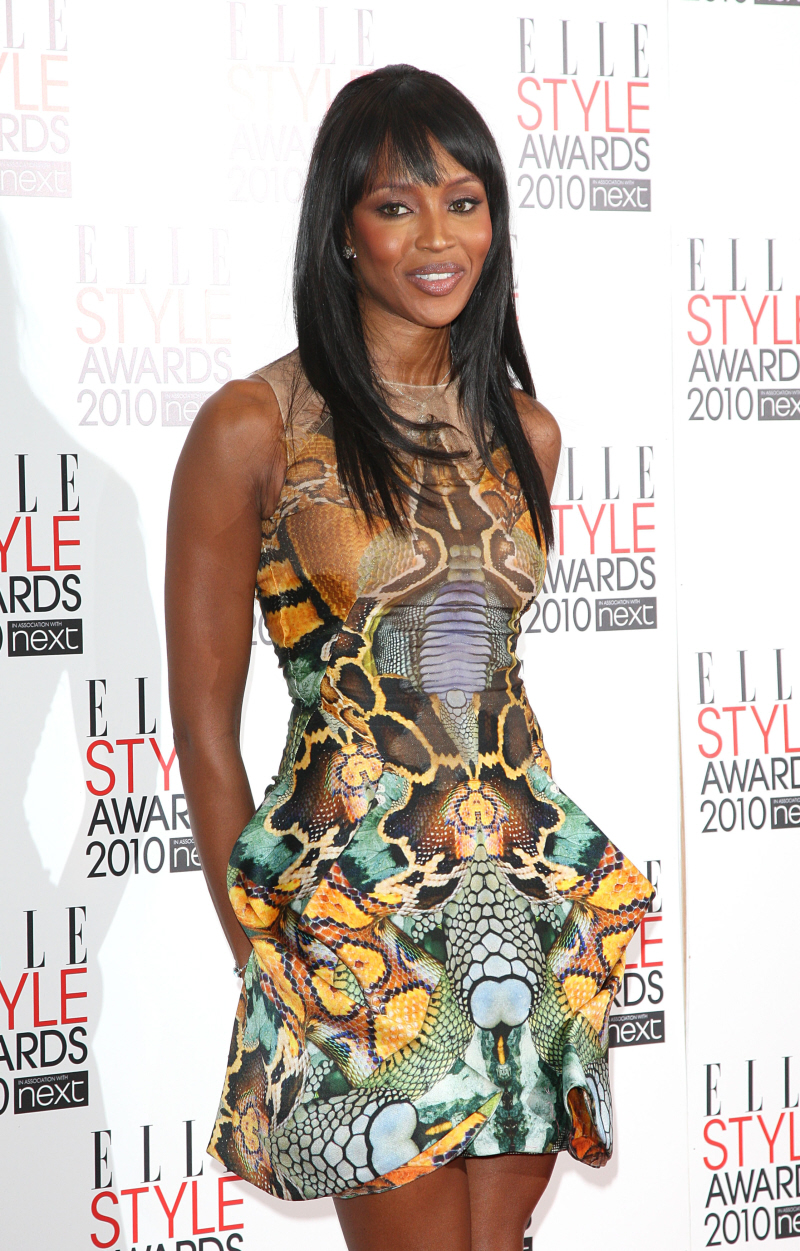 Oh, brother. The wild beast known only as "The Naomi" has attacked once again. This time, her victim is not some poor little assistant who "stole" $200 jeans and needed to be smacked in the head with a bedazzled phone. Nor was the victim a paparazzo who was obviously in desperate need of having his eyes clawed with Naomi's Talons of Doom. Nor was the victim a Heathrow cop who happened to be standing around, waiting to be spit at while Naomi was trying to have a massive hissy fit. This time the victim was a limo driver who incurred The Naomi's wrath by… driving her around New York. That seems to be it. He was just driving when The Naomi began punching and slapping the back of his head. JESUS.
Ill-tempered temptress Naomi Campbell allegedly attacked a hired chauffeur today who was driving her around the city, then fled the car once he called 911, police sources said.

The model was being driven by the unidentified driver at about 3 p.m. when she flew into a rage and hit him near the corner of East 58th Street and Second Avenue.

Police did not say what prompted Campbell to get mad and punch the driver. The attack caused the limo driver to call 911 to report the alleged assault. The 39-year-old Campbell, who was sitting in the back seat, then fled the car, police said.

Cops later interviewed the 27-year-old driver at the 17th Precinct station house, along with Campbell's assistant, who had hired him for the day. The driver reported having "bumps and bruises" as a result of the attack, a police official said.

The former British-born supermodel has had some anger management issues in the past.

In February 2000, Campbell pleaded guilty in Toronto to an assault charge for beating an assistant two years earlier.

In another famous case involving Campell, she was charged in March 2006 with throwing a cell phone at her maid Ana Scolavino in Manhattan.

Cantankerous catwalker eventually pleaded guilty to misdemeanor assault for hitting Scolavino and was sentenced to serve two days of anger management classes and five days of community service cleaning up Sanitation offices.

In June 2008, Campbell was sentenced to 200 hours of community service after she pleaded guilty to being abusive towards a British Airways crew at London's Heathrow Airport.
[From The New York Post]
Oh, yes. The Naomi bolted. The police had to "canvass the area". I swear to God, I heard the Law & Order "DUN-DUH" chang in my head while reading this. You know Jack McCoy is going to handle this case personally. As of Tuesday evening, The Naomi's spokesperson told Us Weekly: "There shouldn't be a rush to judgment. Naomi will co-operate voluntarily, and there is more to the story than meets the eye." Uh… more than meets the eye? You do know that you're client beats people in the face and claws at their EYES don't you?
UPDATE: As of 8 a.m. Wednesday morning, The Naomi is still on the loose on the streets of New York. Her limo driver, a 27-year-old dude named Miodrag Mejdina has not pressed charges, but police have still filed a harassment report. Radar has comments from the NYPD police commissoner: "We're looking to talk to her. We anticipate that will happen," Deputy Commissioner Paul Browne told the NY Daily News. "He said Ms. Campbell had struck him in the back of the head or neck while he was driving, causing him to hit his head on the steering wheel."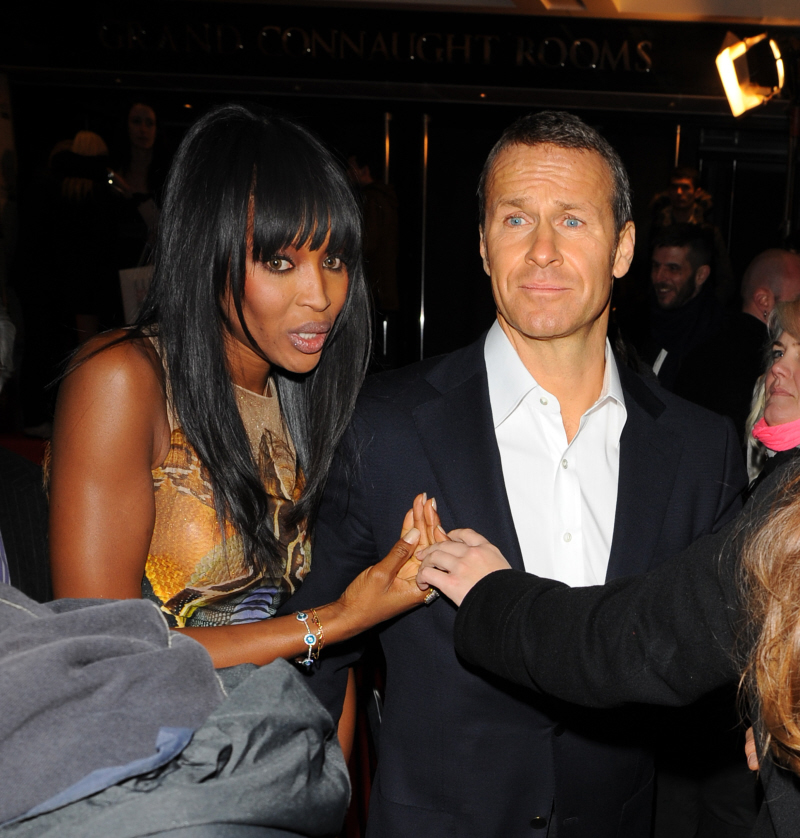 Naomi with her married lover Russian millionaire Vlad Doronin in London for the ELLE Style Awards on February 22, 2010. Credit: WENN.