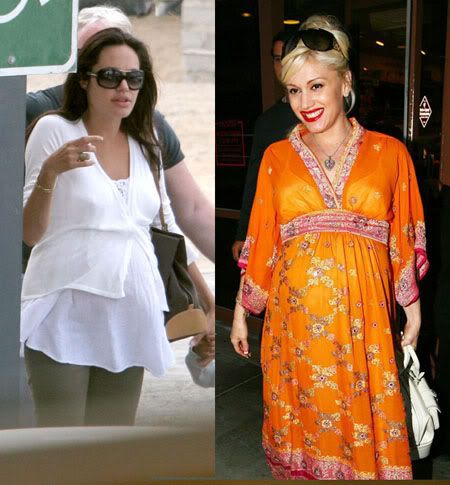 We took a couple days off, and are technically still on vacation. Babies were born, people died, we got more comment spam – the world went on.
Baby girl Shiloh Nouvel Jolie-Pitt was born on Saturday, May 27th, in The Cottage Hospital in Swakopmund, Namibia. She was given a mock-worthy name so as not to upset her adopted siblings.
Kingston James McGregor Rossdale was born on Friday, May 26th in Cedars Sinai Medical Center in LA.

Both Angelina Jolie and Gwen Stefani were too posh to push and gave birth by cesarean section. *cough* wusses *cough* (Of course they may have been convinced by their doctors that they had legitimate medical reasons to have cesareans.)

And everyone is said to be doing well.

Tomorrow we'll be back home and better than ever.