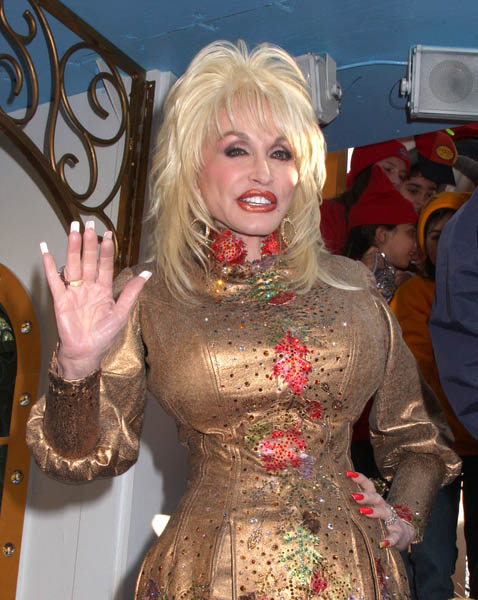 I do love a celebrity who can poke a bit of good-humored fun at themselves, and Dolly Parton is certainly one of those. I actually didn't realize that she was a singer when I was a child. I just kind of thought she was a woman who made appearances for comedy effect, like Coco. We didn't listen to much country music in our house.
It seems that Dolly has had to postpone her upcoming Backwoods Barbie tour. Great name, see what I mean about her being able to poke fun at herself?
The tour–in support of DOLLY's BACKWOODS BARBIE album, due out February 26 on Dolly Records–was set to kick off February 28 in Minneapolis, MN. DOLLY apologizes to all her fans for this inconvenience and hopes that her fans will be patient until the dates can be rescheduled for late April through May. Tickets will be honored for the new dates.

In a statement, DOLLY said: "I know I have been breaking my neck and bending over backwards trying to get my new Backwoods Barbie CD and world tour together, but I didn't mean to hurt myself doing it! But hey, you try wagging these puppies around a while and see if you don't have back problems. Seriously though, the doctors said I will be good as new in a few weeks, and I can't wait to get back out there. See you soon, Dolly."
I'm actually really glad that Dolly is only suffering a bit of back ache, she's 62 years old and could have something much more serious. I know that being in your sixties isn't exactly elderly, but most people are retired by then. Dolly looks really good for 62, although she happily admits to having plastic surgery, saying "If I see something sagging, bagging and dragging, I'm going to nip it, tuck it, and suck it!" and "It takes a lot of money to look this cheap."
She also admits that her breasts aren't real anymore, but prior to her weight loss in the 1970's they were real. Now she says 'They're mine, bought and paid for!"
I think I might be a fan. I always did like her versionof I Will Always Love You best. (link leads to video)
Picture note by Celebitchy: Dolly Parton is shown at the Thanksgiving Day Parade on 11/22/07, thanks to PRPhotos.