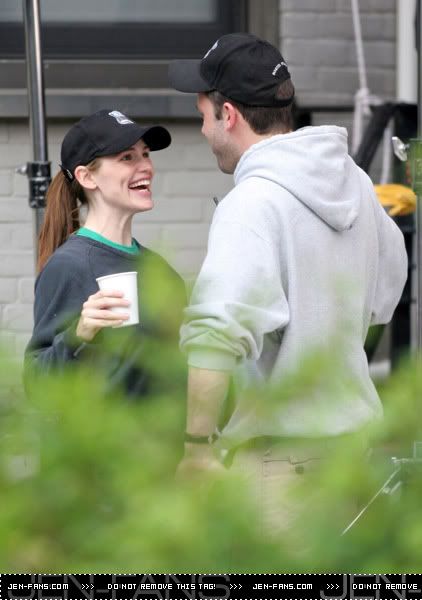 Ben Affleck had a migraine so bad he went to the emergency room yesterday: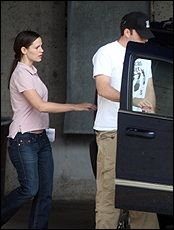 Affleck was driven to the hospital by his concerned wife, Jennifer Garner, at around 2:30 p.m. He was released about two hours later.
A spokesman for the actor-turned director said Affleck was "recuperating at home."
"Ben Affleck was treated for a migraine at Mount Auburn Hospital in Cambridge today," said a statement from publicist Ken Sunshine. "He was released (yesterday) afternoon."
According to an eyewitness, the couple left their rented Cambridge home just outside Harvard Square with Garner at the wheel of their Jeep and Affleck lying down in the back seat. They arrived at the hospital a few minutes later and Garner helped Affleck out of the car.
"He looked kind of sore," said photographer Paul Adao, who saw the couple at the emergency room. "His wife ran around the car and helped him get out. He was a little shaky and she was asking, 'Are you OK?' that type of thing."
Adao said Affleck appeared to be holding a towel or an icebag in his left hand.
About two hours later the couple emerged with Ben wearing a police cap and an emergency room bracelet on his wrist. A driver backed their Jeep up to the door and they quickly jumped in and made the short trip back to their home.
Two hours is a pretty short period of time to get in and out of the emergency room on a holiday no less, and he was undoubtedly given star treatment.
This isn't Ben's first terrible headache. He admitted suffering from post-spinal tap headaches after a spinal tap to check for meningitis in 2004. (I had a spinal tap a while ago, and was laid up for like a week with a headache.)
The article says that Affleck is probably stressed from working as a first-time big budget director on the film
"Gone, Baby, Gone," starring his brother Casey Affleck and now filming in his hometown of Cambridge, MA. That could be true but he should insist on an MRI. I have a friend from college who had terrible migraines and was told it was stress. It turns out she had a brain tumor. Last I heard from her a couple years ago she was doing fine a few months after surgery. True story.