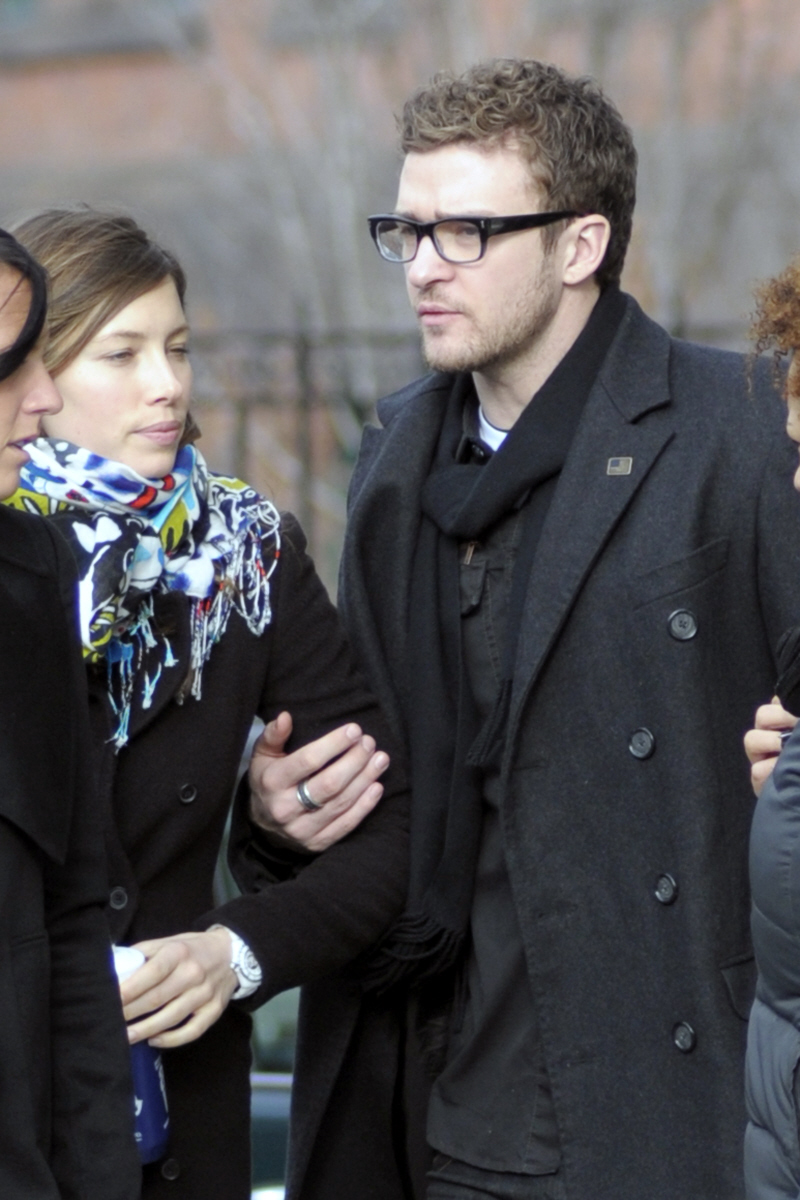 This week's tabloids are full of Justin Timberlake gossip, and all of it is bad news for Jessica Biel. I thought about making part of this story a bigger deal last week, but we didn't have access to the incriminating photos, and the photos are what make the story, and besides that, Jessica Biel is still clinging to that dirt bag, so what's the point? The basic gist is that JT was in Las Vegas last week and he was photographed getting very cosy with a "go-go dancer" (photos here). While the photos don't have them kissing or anything, they are very close, and it does not look good.
Us Weekly reports this week that the "go-go dancer" was actually a "waitress" who "had her hands on his chest, under his jacket…The lady's name is Joey Williams, and she's brown with dark hair. A friend of Justin's swears she's not his type: 'He's into athletic tomboyish white girls.'" Meanwhile, Star Magazine reported the incident as Justin flirting/hooking up with TWO "go-go dancers" and that JT and the girls went back to his hotel room for a "sexy late night after party." And finally, In Touch reported the incident as JT refusing to answer Biel's calls, "acting single" and talking to friends about "wanting out of the relationship" but not having "the heart to break up with her".
So that incident was probably bad enough, right? Nope. JT and Cameron Diaz are also rediscovering their "chemistry" while working together on Bad Teacher. And OK! Magazine reports that JT told Biel that she basically has to suck it up:
From the moment Cameron Diaz reunited with ex-love Justin Timberlake for January's Hope For Haiti Now telethon, their bitter 2007 breakup seemed long ago and far away — and she got that old feeling all over again. Sure, Justin's deeply involved with Jessica Biel. But as a Cameron insider tells OK!, "Cam had forgotten what great chemistry she has with Justin."

So great that it was Cameron, 37, who fought fiercely for Columbia Pictures to cast acting novice Justin, 29, as her leading man in their sexy comedy Bad Teacher, now shooting in L.A. — passing over an A-list lineup including Ryan Reynolds, Paul Rudd and Bradley Cooper.

"Cameron kept telling them she wanted Justin," reveals the source. "She was bummed because the studio said no — they didn't think Justin would be good on the big screen."

Still, the perseverant blonde would not be denied. "Cameron melted down and really pushed it," the insider tells OK!, and when she showed clips from Justin's comedy The Social Network, about the birth of Facebook, "that sold them."

But what really made Cameron battle so hard for her ex? Was it merely his deft comic timing — or that she knew the Bad Teacher script called for steamy love scenes?

The film tells the story of a school teacher (Cameron) pursuing a spoken-for colleague (Justin).

"Cameron's such a bad girl: she made them rewrite the love scenes so that they're even juicier — and longer," the source reveals. "She doesn't want to stir up trouble. But you know, she's been cheated on — Justin cheated on her. She may not hold to the letter of the law when it comes to Jessica."

Now, after three years with Justin, it's Jessica's turn to get upset. While initially "freaking out" over Justin and Cameron's lusty screen pairing, says another source, Jessica has since relaxed her attitude.

"When Justin made it clear he was doing the movie with or without Jessica's support, Jess swallowed her pride and did the unthinkable — she pilfered Cam's cell number from Justin's phone and called her to bury the hatchet," the source tells OK!. "Jessica said she was thrilled Justin was working with someone of Cameron's caliber and thanked Cam for going to bat for him."
[From OK! Magazine]
Did it happen like this? Who knows. I would like to think that Camy wouldn't play these sort of games, but she might, just for fun. I can't see her getting into a "girl fight" over JT, but she before, hasn't she (right after they broke up, when JT was allegedly romancing Biel and ScarJo)? One thing is for sure, in my mind at least – Jessica Biel will really tolerate anything. She really thinks JT is something great (or great for her career), and she will just stand by and let him do whatever or whoever. Blech.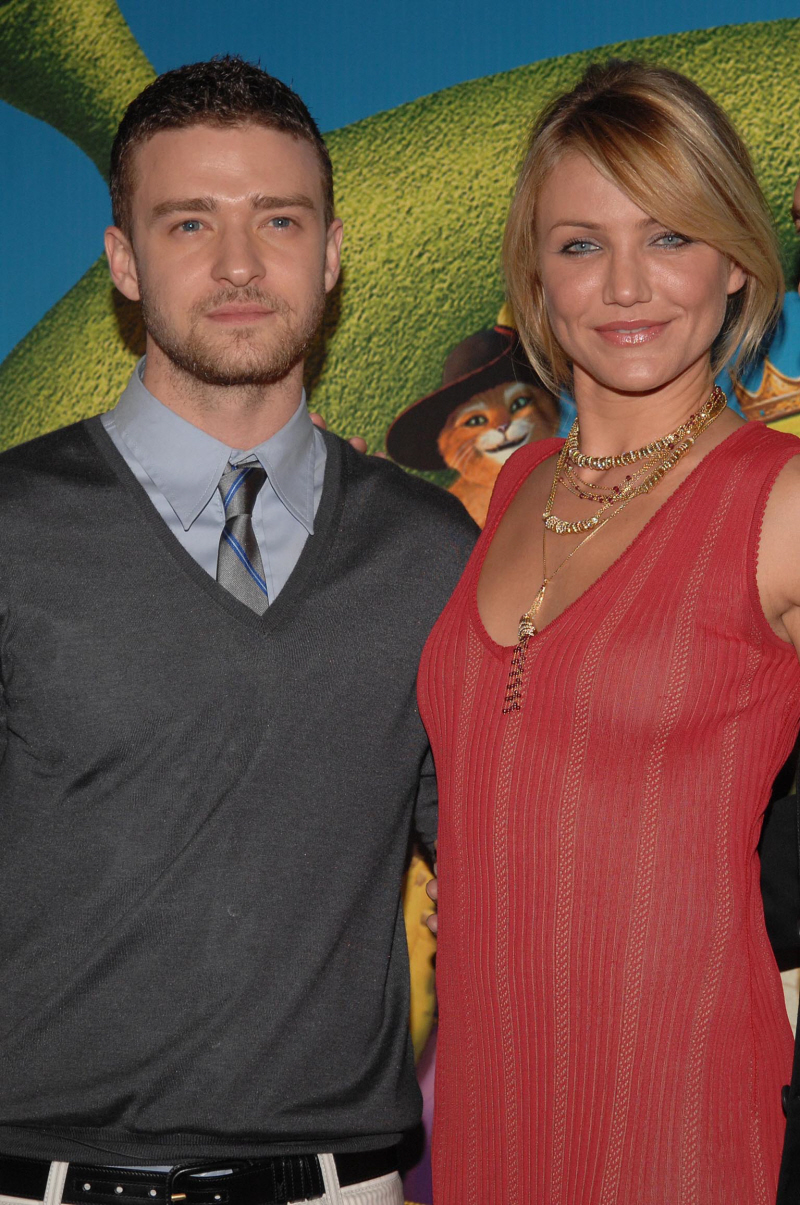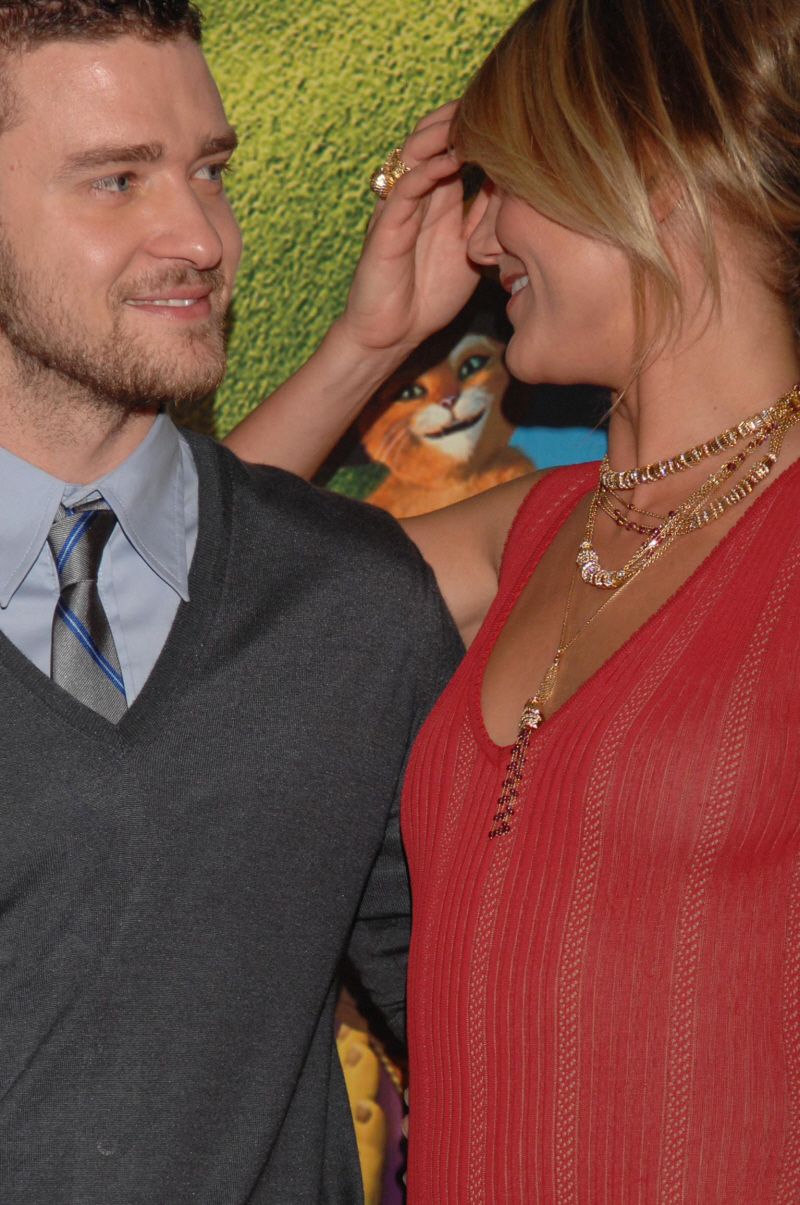 JT and Cameron on June 13, 2007. JT & Biel on February 19, 2010, in NY. Credit: INFphoto.com