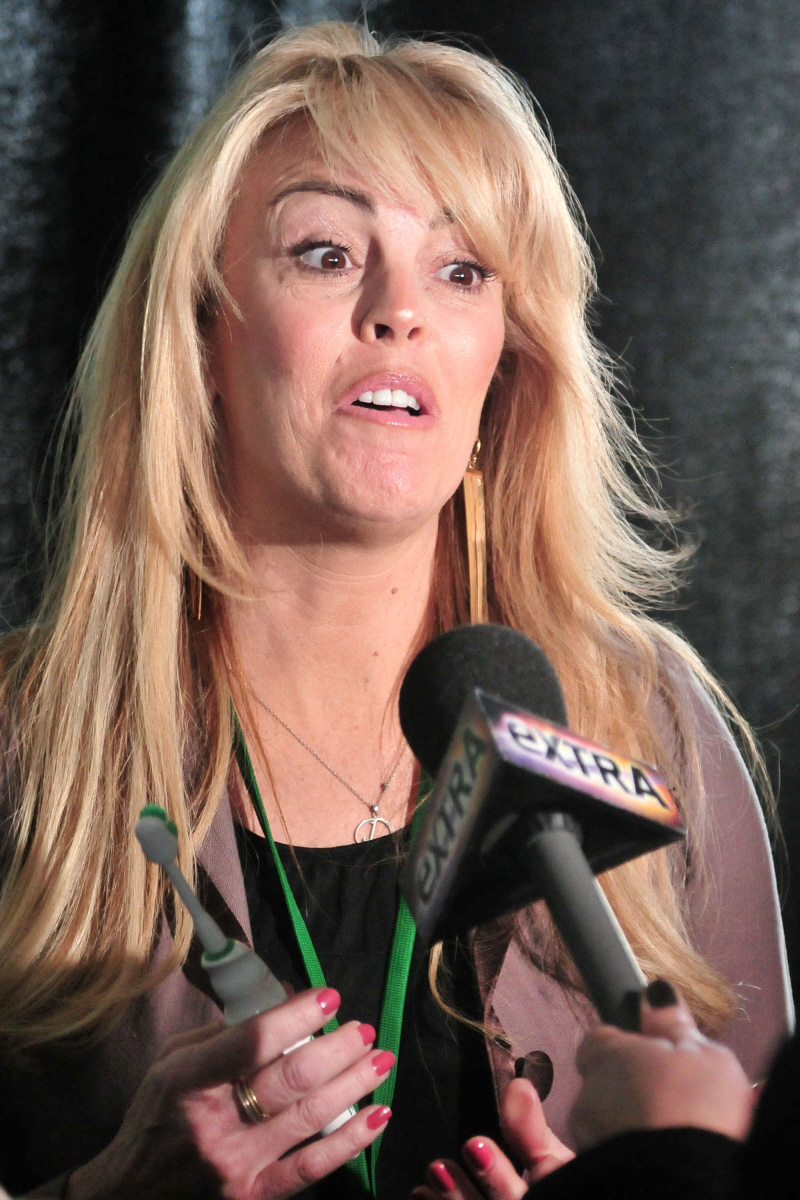 Okay, I really didn't want to bash Dina Lohan. Just know that at the start. Because I actually think she's promoting a really cool product. Dina recently signed on to promote this thing called the "UTC Aquafree toothbrush" which is specially designed to use less water than traditional brush-toothpaste combinations. Which in and of itself isn't bad for the developed world – but this toothbrush will be used in developing nations, countries where people don't have access to clean drinking water, or basic hygiene essentials. Which is a huge deal. Here's more about the product:
If you've picked up a glossy magazine or scanned a celebrity gossip blog then you've seen then name Lohan in the headlines. From Lindsay's appearances at Fashion Week to the reality series "Living Lohan," the family isn't shy about courting attention from the press. Mom Dina Lohan isn't the first person you think of when mulling over dental care, but she showed up anyway to tout the "Aqua Freedom Lohan Brush" at the Go Green Expo in New York City today.

Created by UTC Aquafree, the toothbrush works on a cartridge system that supplies liquid toothpaste to the brush head. According to a press release, the system was created in part for people that don't have access to clean water.

Dina Lohan says she was inspired to back the product because of her daughter, Mean Girls actress Lindsay Lohan. Lindsay worked on a documentary about child trafficking in India and relayed stories to her mother. Dina recalled, "She saw the devastation and there was no drinking water…there was no running water, and if there was, there was obviously no drinking water."

UTC Aquafree and Dina Lohan aren't just pushing for the toothbrush to be used in the slums of India, but your bathroom as well! They claim that the Aqua Freedom Green Lohan Brush can save the average user over two gallons of water a day.
[From Tainted Green]
So, good for Dina, right? Sure. But why can't I stop laughing? Maybe because when Dina went out Friday for the UTC Aquafree event, she wouldn't stop making the craziest faces ever. These photos are only a minimal collection of Dina's Crazyface. At least we now know where Lindsay gets it, right? Sure, Lindsay's Crazy face (also known as Crackface) is partly because of the drugs and alcohol. But now we know part of it is genetic!
Here's more Crazyface Senior: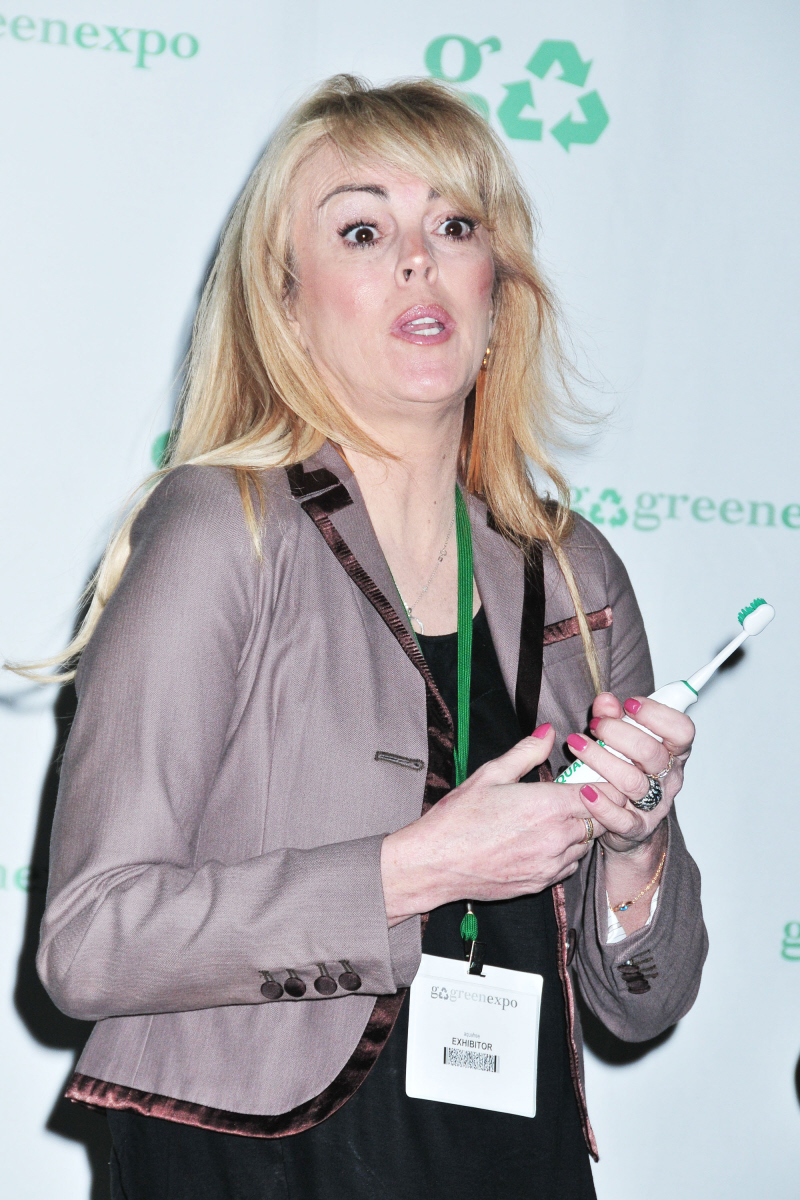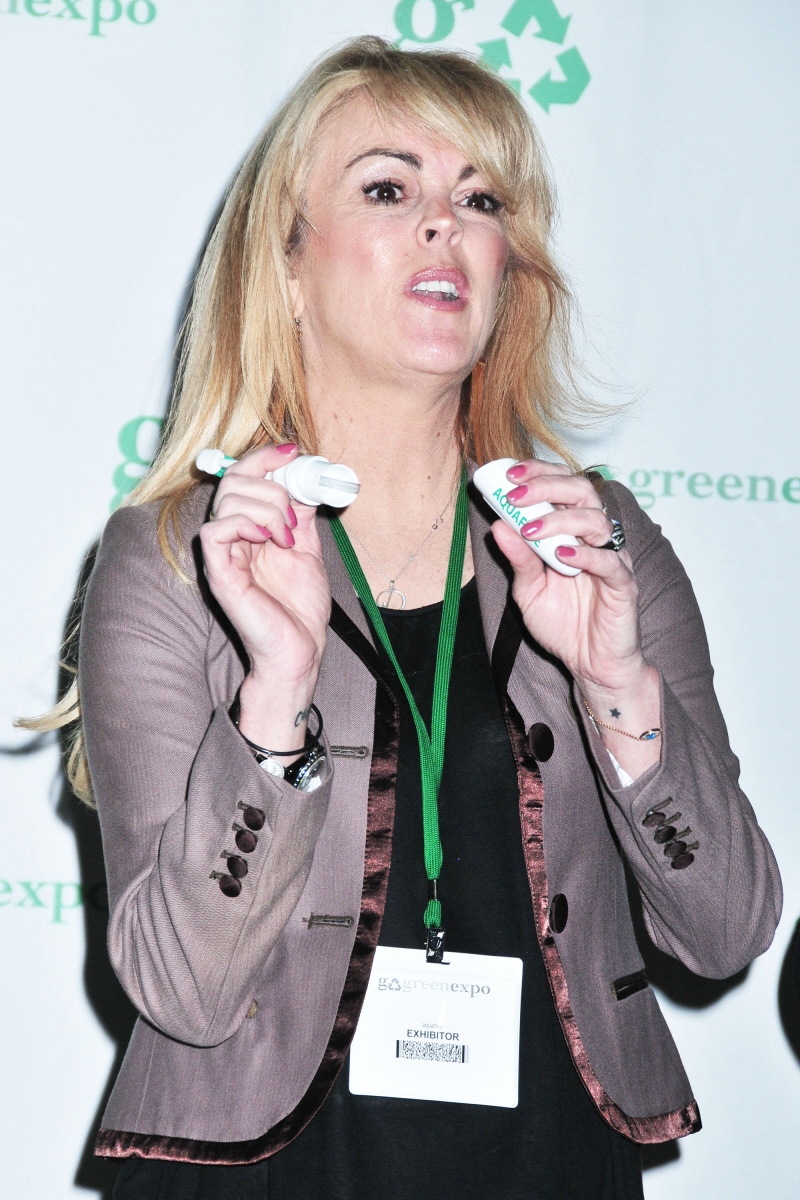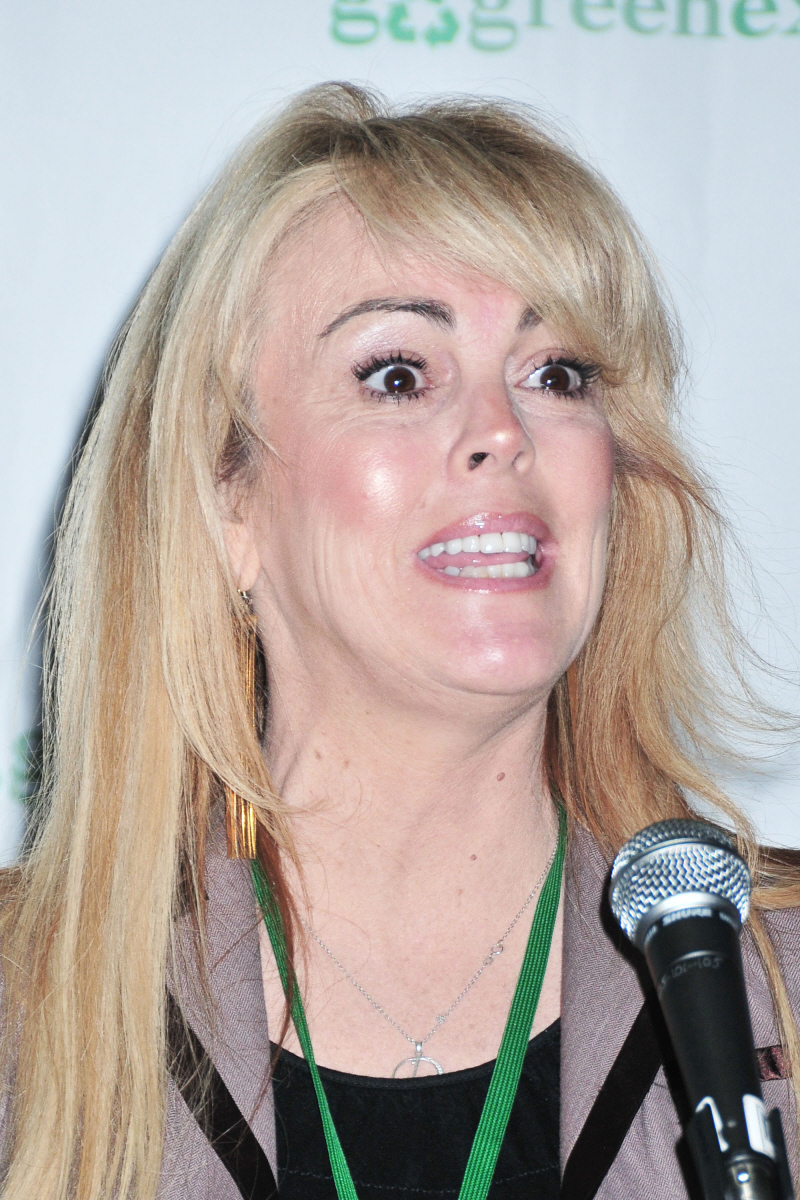 Dina Lohan in NY for the launch of "UTC Aquafree" on March 19, 2010. Credit: WENN.