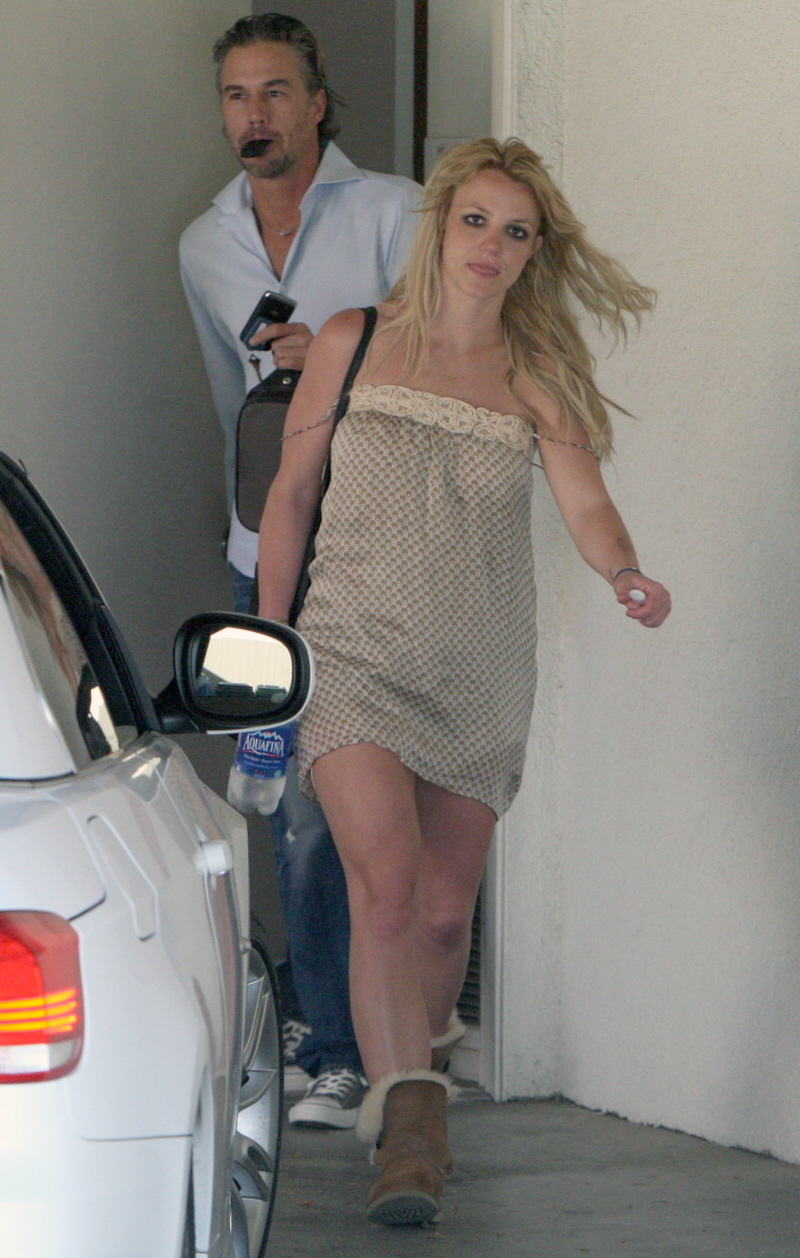 Here is Britney looking a bit better than when we saw her the other day. Of course the weave is still busted. But her skin looks better, and she doesn't look quite to… tired. Pop Sugar points out that they're actually leaving Jason's house, not Britney's. So she's allowed to do sleep-overs? That's good, I guess. Unfortunately, OK! Magazine has another theory as to why they're spending time at Jason's. Apparently, Britney has moved her mother Lynn back into her LA home. And Britney did it without telling Jason! Oh, Britney.
Yes, they're back together, but for Britney Spears and her agent boyfriend, Jason Trawick, nothing is ever simple. The latest hurdle? The singer has moved her mother, Lynne, into her Calabasas, Calif. Home, a source tells OK!.

The decision was made without Jason's knowledge.

"Jason felt like he had absolutely no say," says the source. "But he let it slide because Brit's mood improves by leaps and bounds when her mom is around, and Lynne helps at defusing fights between Brit and her dad."
[From OK! Magazine]
I've been paying a little more attention to Britney over the past few weeks, just because I'm worried about her, and worried that she and Jason really did break up and that The Pick Wig of Doom is coming. Anyway, I've started to really wonder if Jason is less a "boyfriend" who sees Britney in any way romantically and sexually, or if Jason is pretty much Britney's main handler. In Touch Weekly is reporting this week that Jason and Brit are staying together "for so many reasons, none of which seems to be love." A source tells the magazine: "Jason is more like a best friend than a boyfriend to Britney, but he's basically her only friend right now." And now I'm starting to wonder if Jason is being paid to be Brit's "friend"?
Also, why does she wear these shorts? She needs someone to stay with her and dress her every damn day. And do her hair. And makeup.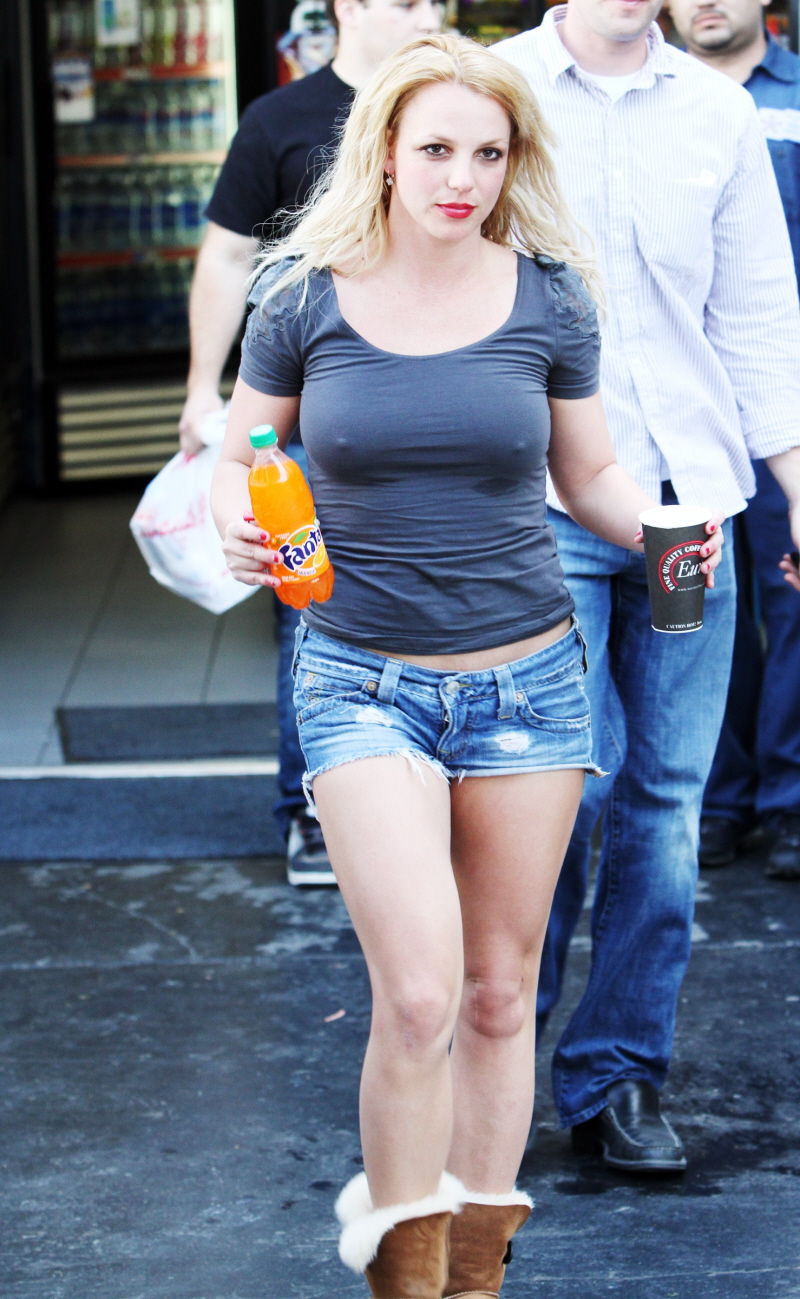 Britney and Jason on March 23, 2010. Britney solo on March 19. Credit: Fame Pictures.