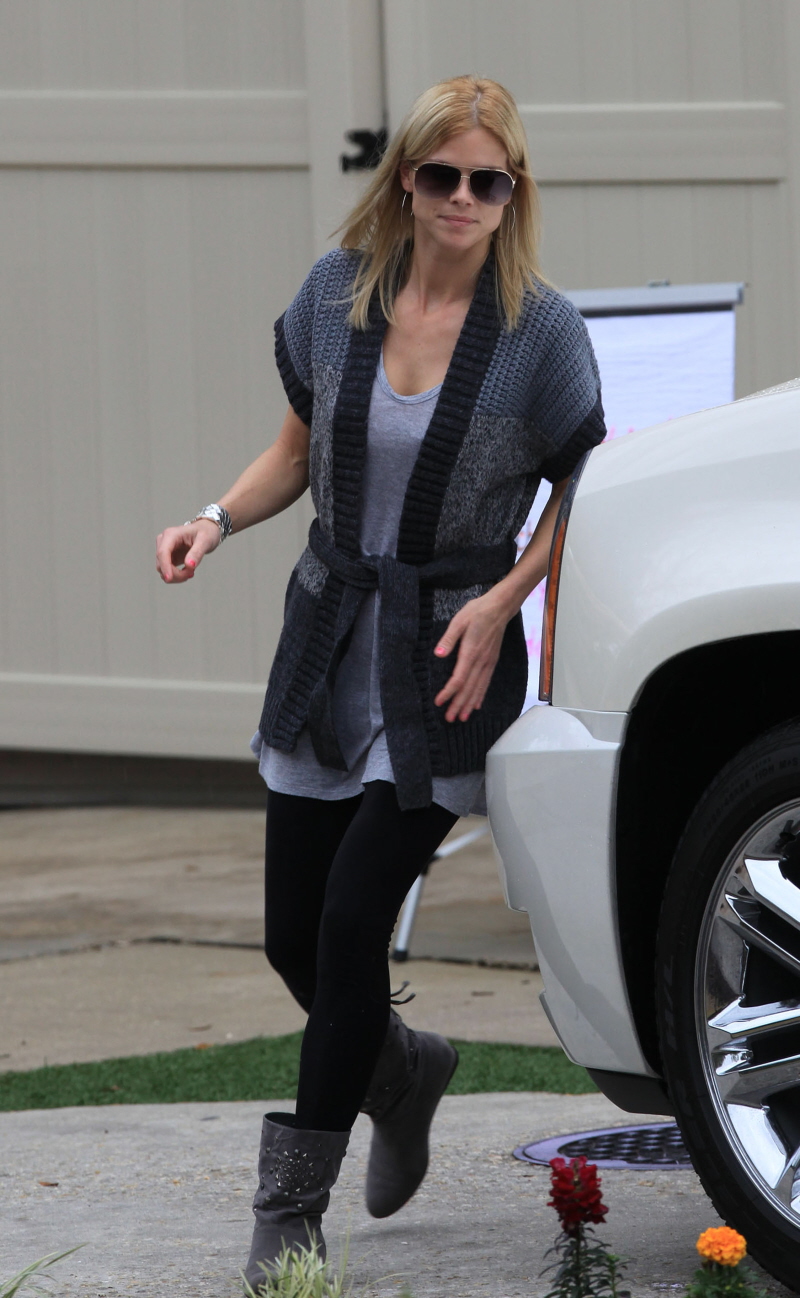 Just a few hours ago, I was telling CB how tired I was of the Tiger Woods drama, and now I'm being sucked in again. Apparently, The National Enquirer (story via Hollyscoop) is reporting that Elin Woods is pregnant! Reasons this is probably not true: The Enquirer didn't make this their cover story (which they would have if they had solid sourcing, I think). Another reason: because hopefully Elin hasn't touched Tiger's dick in months. Reasons it could be true, according to the Enquirer: she's moody and she's eating a lot and she's got a bump, apparently. If I was married to Tiger, I would be moody and eating a lot too (and thus, have a "food baby" bump). Here's more:
This one's a little hard to swallow. According to reports, Tiger Woods' wifey Elin Nordegren is pregnant. Yes, pregnant!

The National Enquirer is reporting Elin is approximately four months along and is really starting to have a hard time hiding her growing belly. And before you knock the National Enquirer down, remember they were the ones who first reported on Tiger's cheating scandal.

"Elin's staying quiet about it, but she's showing every sign of being pregnant," a source told the National Enquirer.

"Her tummy's a dead giveaway and so is her behavior. Her moods are all over the place and she's been eating constantly, which is not like Elin since she's always so concerned about her figure.

The source added, "She's also dropping other little hints, like rubbing her tummy constantly, and cutting back on her exercise routine. Her appetite changes, too. She gets nauseous a lot of the time and sometimes doesn't eat a thing. If she's pregnant, this could be the real reason she hasn't sent Tiger packing for good."

It's a little hard to believe Elin is pregnant, but if she is, it makes sense as to why she didn't leave Tiger after 15 mistresses came forward. What do you guys think? Could she be preggers?
[From Hollyscoop]
Yeah, I really don't believe this, but I guess anything is possible so I'm just putting it out there. It could happen, I suppose. I tend to think it's just the way some people rationalize Elin staying with Tiger – if she's pregnant, we can all say "oh, she's pregnant, that's why she's giving him a second chance." Eh. It reminds me of Denise Richards, actually. Remember how she left Charlie Sheen when she was like seven months pregnant? That was so hardcore. And it made people think – "Dude, she's seven months pregnant and she still walked out. Charlie must be a real piece of work." Which is exactly what we'll say if and when Elin dumps Tiger's dumb ass.
P.S. Elin and Tiger's son is a little doll! Look at that adorable little face!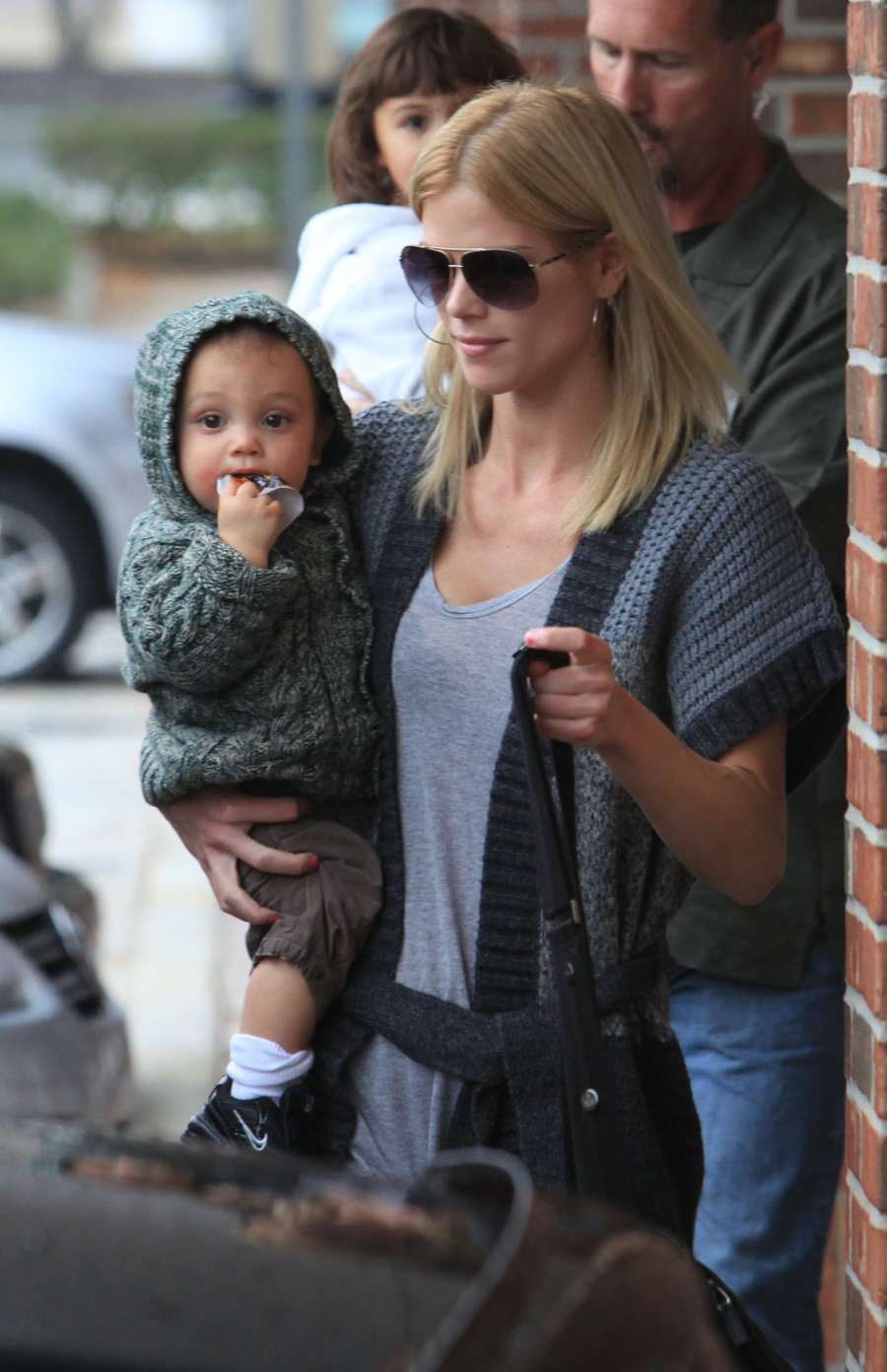 Elin with the kids on February 8, 2010. Credit: Fame Pictures.