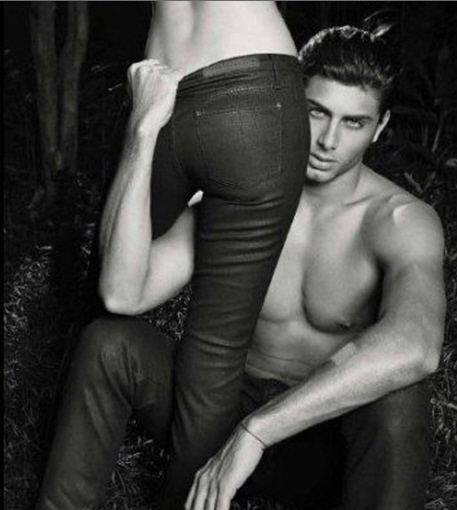 This isn't the first time that I've noticed Jesus Luz's Achilles Heel as a model – I noticed this when he was photographed for Interview Magazine a few months ago, when he took these slightly NSFW photos showing off his man-bush. Apparently he thinks if shows off his man-bush (or various other parts of his body) we won't notice that Jesus is pretty much cross-eyed. No disrespect to people who are actually cross-eyed or whatever, but if you had that condition, would you try to model? If your cross-eyes weren't bangin' Madonna's Gristle, would anyone buy you as a cross-eyed model? Could it be that this "cross-eyed-ness" might explain the relationship between Madge and Jesus? Maybe he literally can't see Madge the way we see her. Just a thought.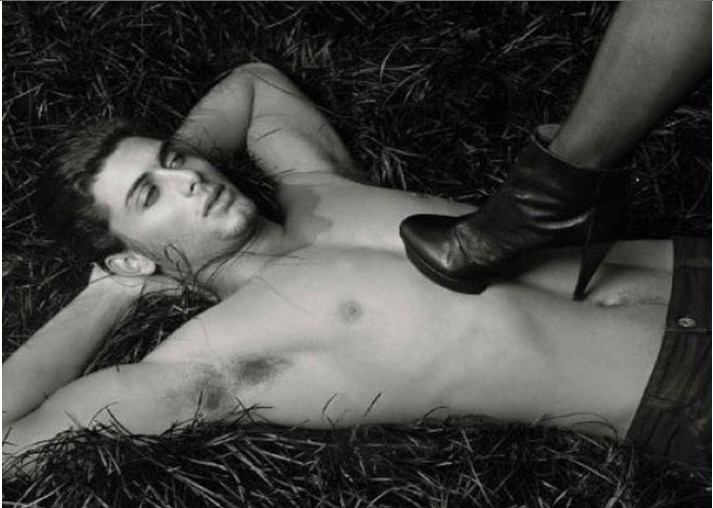 Anyway, these are photos from Jesus's new ad campaign for Ellus Leather Denim, which I've never heard of. The model Jesus is groping is named Cintia Dicker, poor thing.
I honestly think the problem might be that Jesus isn't actually cross-eyed, he just photographs that way. Like, he's got all of the elements that would make him pretty, or make him interesting as a model, like good hair and skin, long eyelashes, strong nose, wide mouth, whatever. But by some fluke of photography, those features change in photos and he looks cross-eyed. Or it's not just the way he photographs, and Madge is bangin' a dude a lazy eye.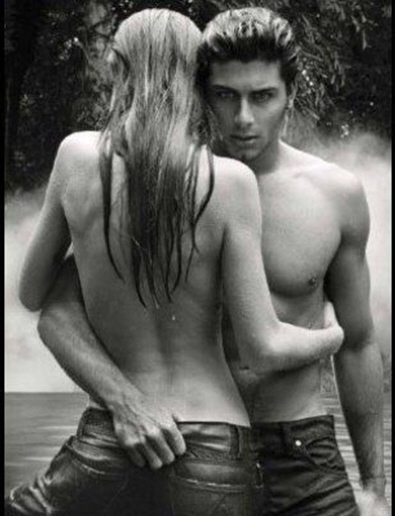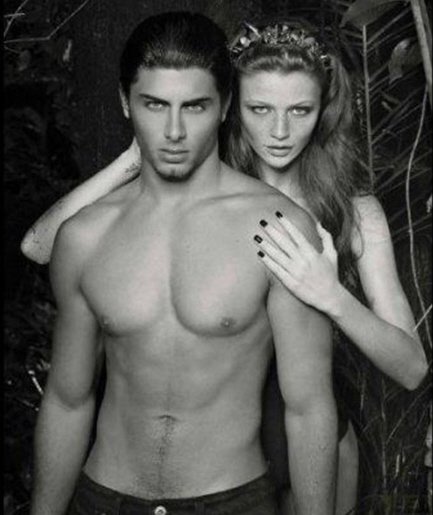 Jesus Luz's Ellis ad campaign courtesy of HuffPo.