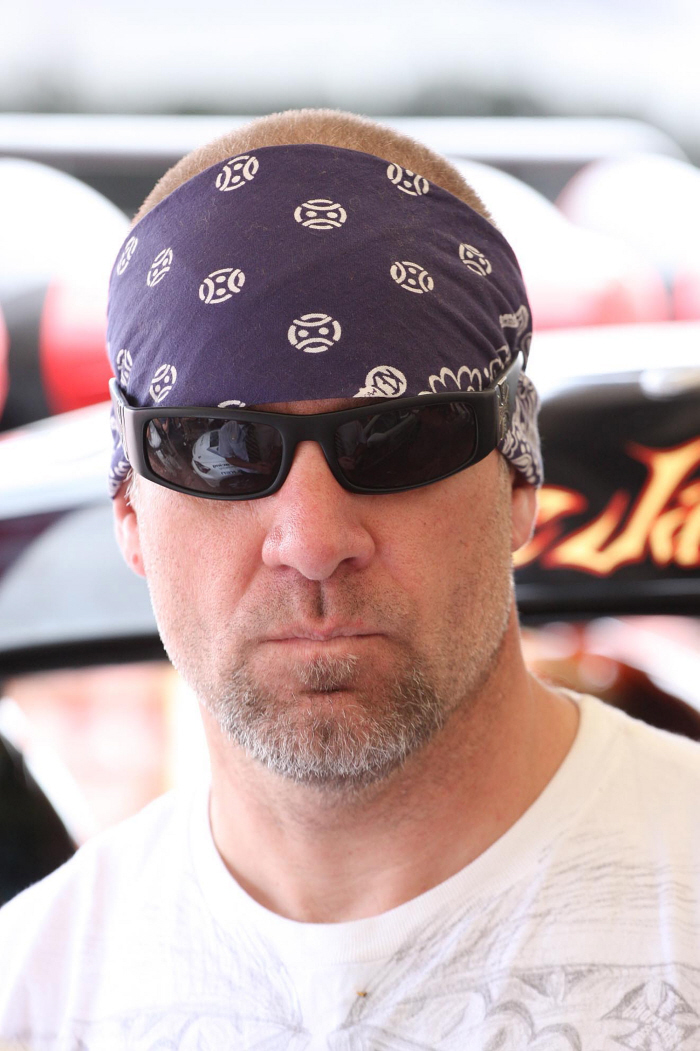 What do you get when you have Jesse James, a slew of gross, tattooed, gargantuan-implanted mistresses and no condoms? An unplanned pregnancy. Radar is reporting that Jesse got one of his "ladies" pregnant, but they aren't saying which one. Is it the classy businesswoman who got paid off after she hired Gloria Allred? Is it the pregnant-looking Skittles Valentine? Or maybe it's Bombshell, who I'm not sure was born with a functioning uterus (lady's got a "secret"). Who knows? What's shocking to me is that all of these women didn't get pregnant. But don't worry about there being some baby out there with tattoos on his face making a "Sieg Heil" salute. Radar doesn't say the word "abortion" but it's all over this report:
Adding even more drama to Jesse James serial cheating during his marriage to Sandra Bullock, RadarOnline.com has learned that James got one of his mistresses pregnant.

"Jesse got a mistress pregnant," a source told RadarOnline.com exclusively. "Jesse knew about it."

The mistress did not hide the fact that she was pregnant. She did not have the baby.

Bullock was unaware of the pregnancy, the source told RadarOnline.com.

It's one of the most shocking turns in a situation that has been filled with them. Bullock reached a professional pinnacle with her Oscar victory for The Blind Side and then her personal life blew up.

James has been linked to four women and RadarOnline.com was first to report that he admitted to Bullock that he had been with seven women. It has been reported that he often slept with his mistresses without using a condom.

James is at Sierra Tucson in Arizona receiving sex addiction therapy, as RadarOnline.com reported exclusively. He is desperate to save his marriage and told Bullock he would get help "like Tiger" Woods.

But Bullock told him she didn't care if he went for therapy and that she wants a divorce. She has stayed out of public since the scandal broke, but was glimpsed briefly Wednesday when she traveled to a friend's house and then back to her Hollywood Hills home.
Comedian George Lopez told RadarOnline.com on video Wednesday that he visited Bullock recently.

"I went to her house the other day after the Kids' Choice Awards and I saw her and sat with her for a few minutes. She's great," Lopez told RadarOnline.com. "We love her. We're all on her side."
[From Radar]
Of course the lady could have miscarried. But I think it would have been reported differently if she had miscarried. The subtext seems to be: mistress gets knocked up, tells Jesse, Jesse recommends an abortion, lady has abortion. It honestly pisses me off that it's not reported that way, that these "sources" are so skittish about saying that even though the "sources" will go into excruciating detail about the sex acts. Of course, all of this could simply be an educated guess on Radar's parts. I mean, of course someone got pregnant. Jesse was screwing everything with double-Ds and a face tattoo, and it seems like he never used a condom.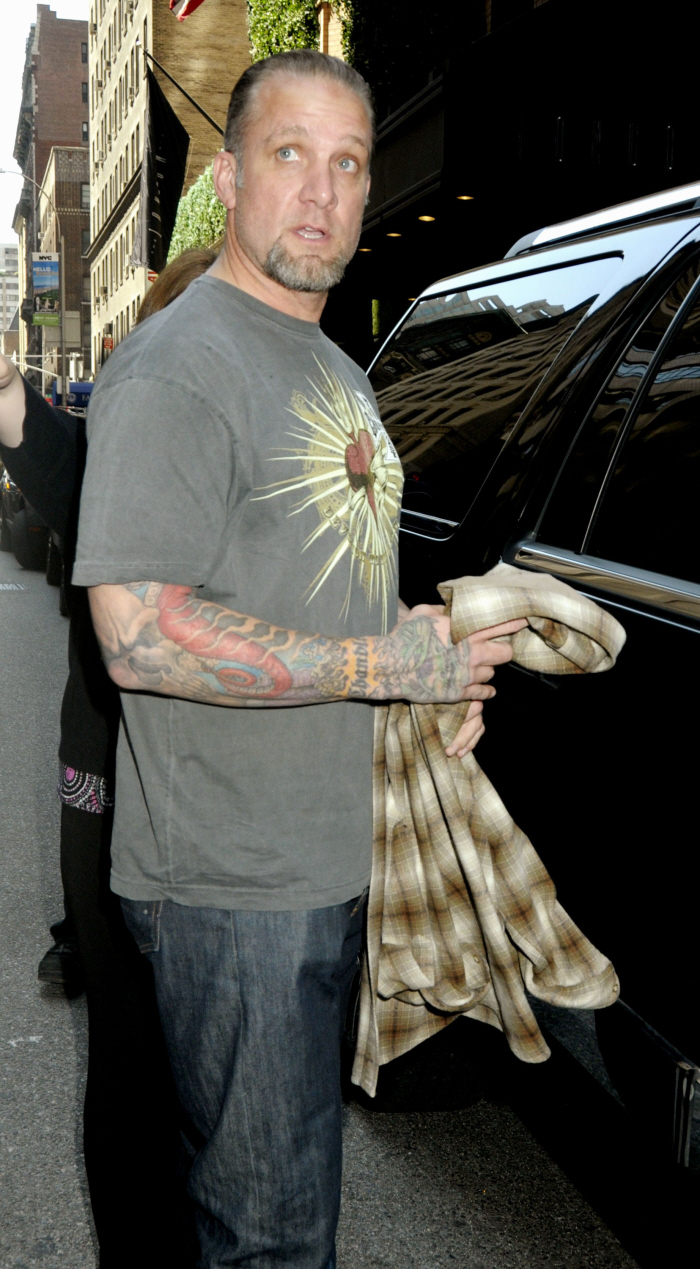 Jesse James on July 5, 2009 & May 20, 2009. Credit: WENN.