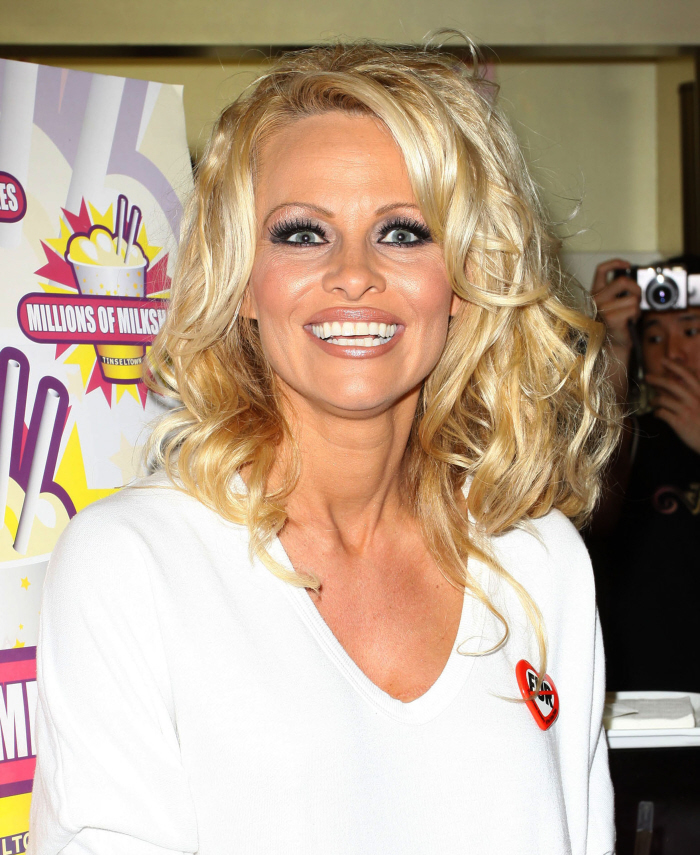 Here are some photos of Pamela Anderson and her busted face launching a new flavor at Millions of Milkshakes on Friday. Actually, by comparing Pam's face to how she looks when she's doesn't have amazing lighting, Pam doesn't look all that busted. But her face is certainly showing signs of wear (and crazy). Anyway, the milkshake Pam created (or had created for her) is dairy-free vegan. So, it's not really a milkshake, it's a tofu shake or soy shake or something. Is Pam vegan? I thought she was just vegetarian.
Meanwhile, Pamela continues to make it through week after week on Dancing With the Stars. Now, she's not the worst dancer on the show – that honor goes to Kate Gosselin – but I expected Pam to be one of the first to go. The Daily Mail's gossip girl Katie Nicholl has a good theory about why Pam is getting support – apparently, PETA has been urging its members to call in and vote for Pam. Here's more:
Pamela Anderson's friends in the animal rights movement are doing everything they can to ensure she wins Dancing With The Stars – the US version of Strictly Come Dancing.

Chums of the 42-year-old Baywatch actress at charity PETA are urging their 2million supporters to vote for her.

'Pam's tireless work to expose cruelty in the meat and fur trades has created a very emotional bond between her and PETA's supporters,' says a spokesman.

Let's hope they haven't been offended by Pam's racy dance routines, which have caused some controversy on the show…
[From The Daily Mail]
First it was Panty-gate, and now it's PETA-gate. It's probably not all that scandalous, and who knows if PETA's members are really so f-cking bored that they watch DWTS, much less vote for Pam.
By the way, I didn't use these photos when they came out last week – here's a very hammered Pam staggering out of a club after (presumably) either she spilled a drink on herself or her implants began leaking. Gross: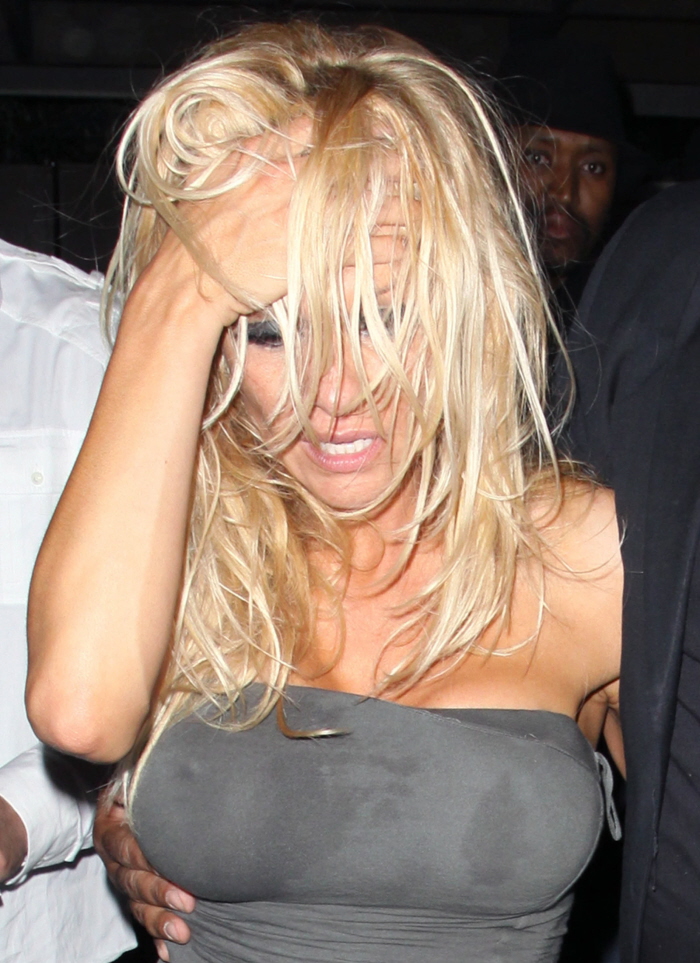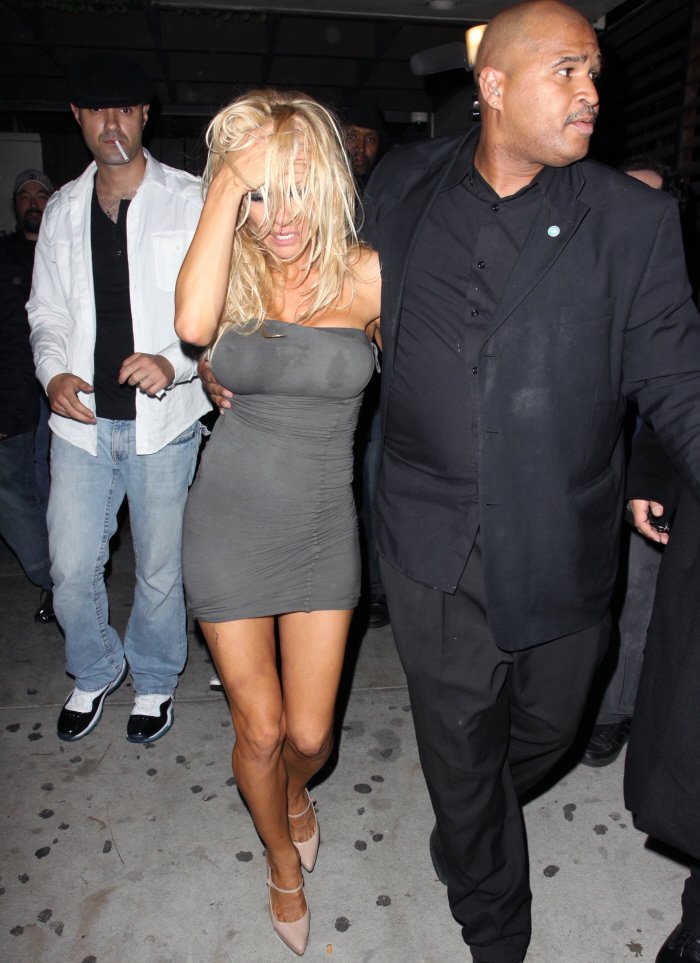 Pam on April 9, 2010 in LA, credit: WENN. Pam in LA on April 6, 2010, credit: WIC/Fame.