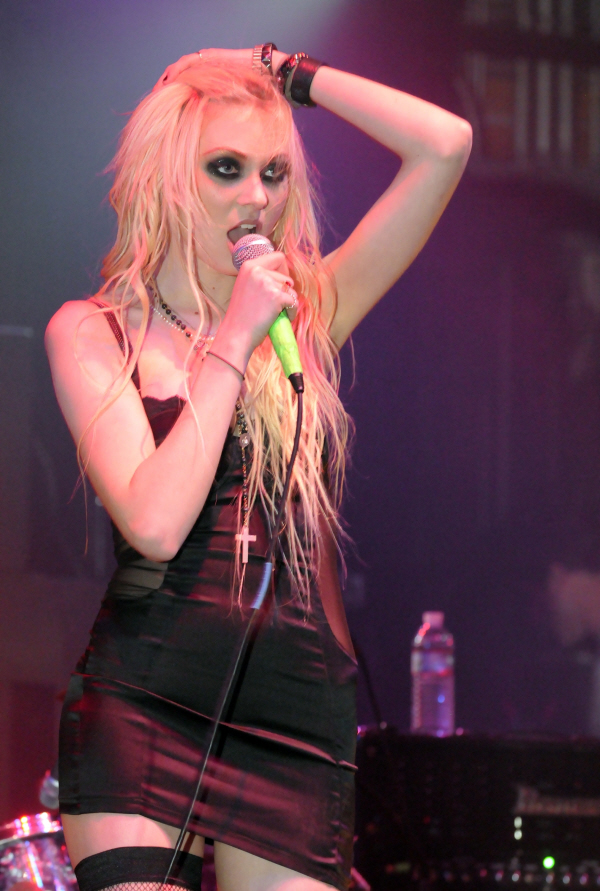 Here are some new photos of 16-year-old Taylor Momsen, eye makeup spokeswoman, humanitarian, pantless brat, cigarette-puffing rock star and occasional actress (but only because it, like, you know, pays the bills). Taylor and her oh-so hardcore band, The Pretty Reckless, performed in LA on Friday. Can you believe this kid wears these getups out in public? Can you believe her mother lets her out of the house with all of that eye makeup? Ugh. Oh, look at this one: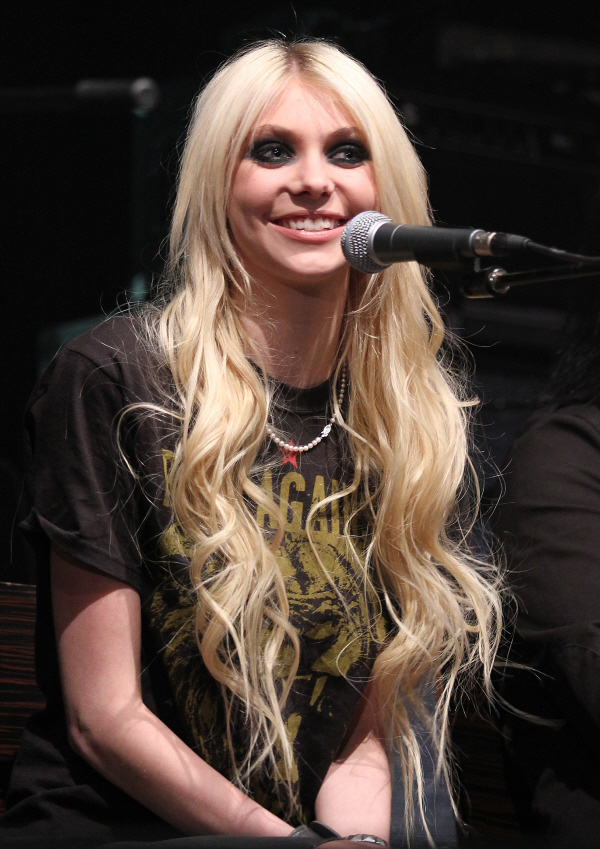 Ridiculous. She looks like a raccoon. Anyway, Taylor is going to have a lot more time on her hands to work on her angst and apply eye makeup, because Entertainment Weekly is reporting that Taylor will be "absent" for "an unspecified number of episodes" for Gossip Girl's next season. It's almost like Gossip Girl producers are looking for a way to push her out, right? Here's more (there could be SPOILERS, I don't know):
Spotted: Absolutely no sign of Taylor Momsen (Jenny) when Gossip Girl returns next season.

A source close to the CW soap confirms that the actress will be absent for an unspecified number of episodes at the beginning of next season for "creative" reasons.

"When you watch the finale," the insider adds, "you'll see that we're doing something very big with her character."

A Gossip Girl rep declined to comment.
[From Entertainment Weekly]
Celebuzz refers to this as being "Heigled". Which is awesome that Dame Katherine Heigl's bitch act is now a shorthand verb! "To Heigl" = to be so snotty and bratty that everyone you work with is looking for a way to get you fired. To give the Pantless Brat some credit, however, she never really bad-mouthed Gossip Girl. She kind of disrespected her profession as an actress, and made it sound like she would prefer doing her music full-time, but she never pulled a "I'm too good for this show, the writing is beneath my talents" act, like Heigl did. Oh, well. I give it another two years before Taylor fully recedes to utter obscurity.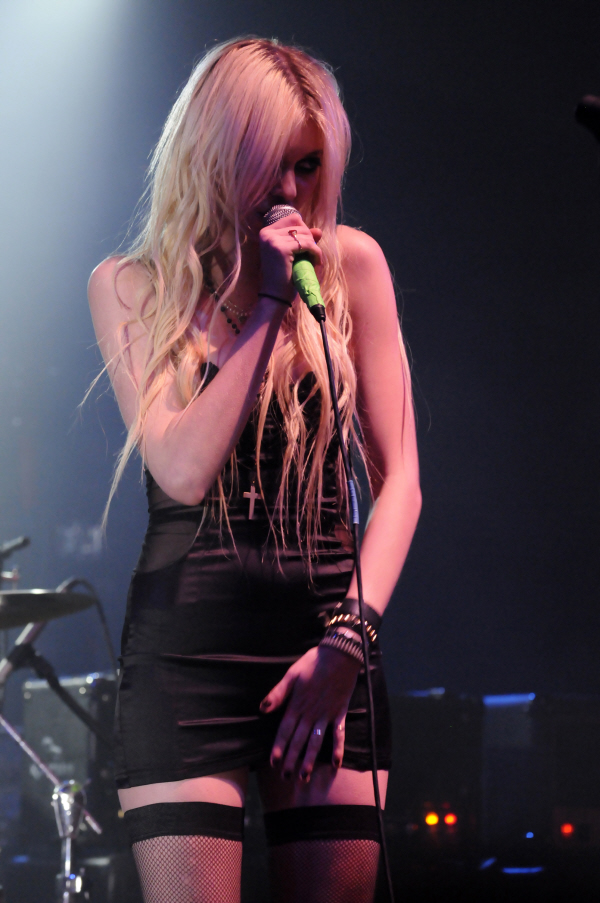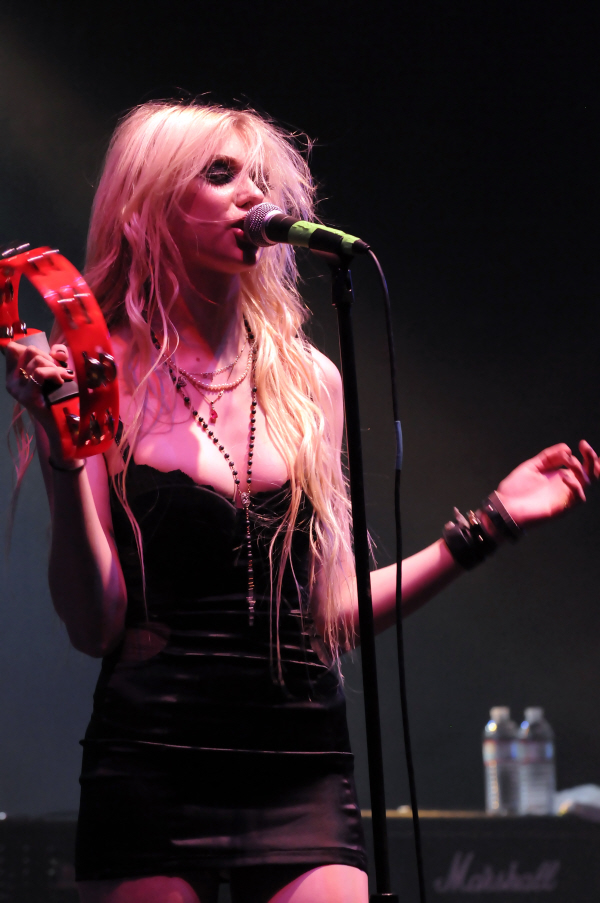 Taylor Mommsen & the Pretty Reckless performing in LA on April 9, 2010. Credit: WENN.