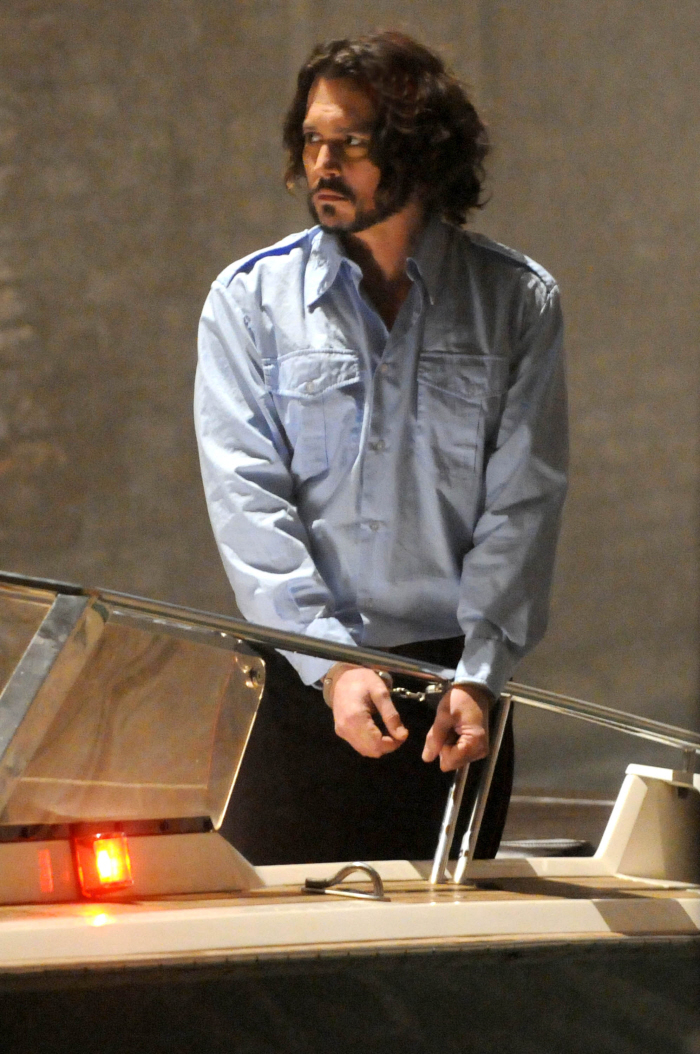 I've mentioned before that Johnny Depp doesn't make me hot. I like him a lot, I think he's a great actor, I think he's very, very pretty. But he just doesn't make me sit up and cross my legs like, say, Clive Owen. Something about these new photos of Johnny, half in shadow, handcuffed… well, I'm starting to warm to Johnny. Before handcuffs = what a good actor. After handcuffs = Where are my pants? They seem to have exploded.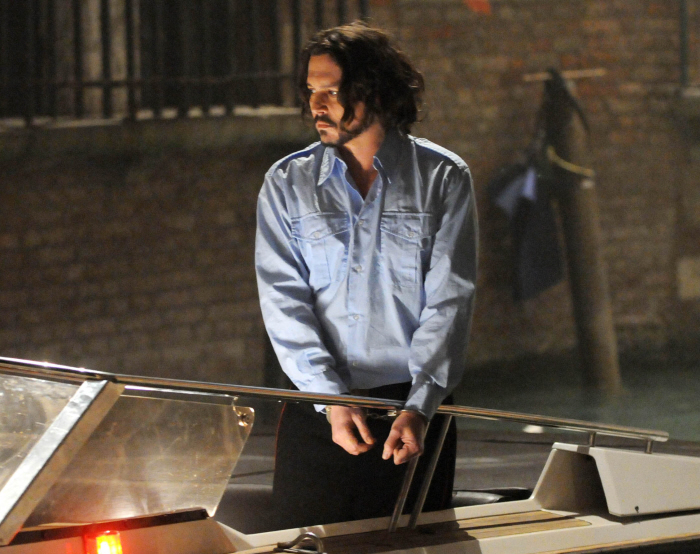 So, yes, Johnny and Angelina Jolie were filming scenes for The Tourist last night in Venice. And Johnny's character got cuffed. And Angelina wore a hoodie and looked intense.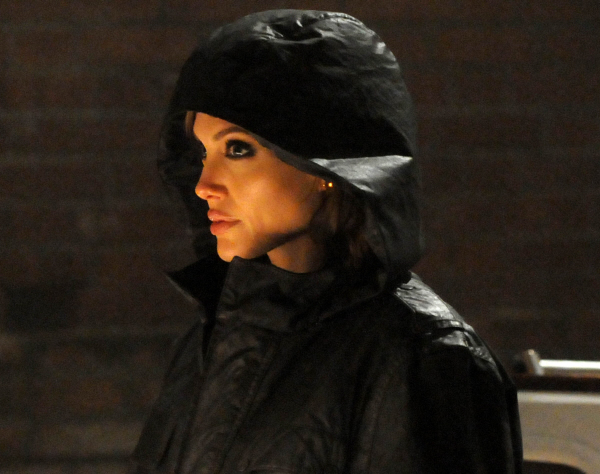 Do you think Angelina was thinking, "Damn, I didn't know he looked like that when he was handcuffed"? That seems to be her face. Like she's thinking, "Concentrate on the script. What are my… handcuffs… LINES. Keep it together, keep it together." LaineyGossip does a great spoof article on how the tabloids are going to report this – go here.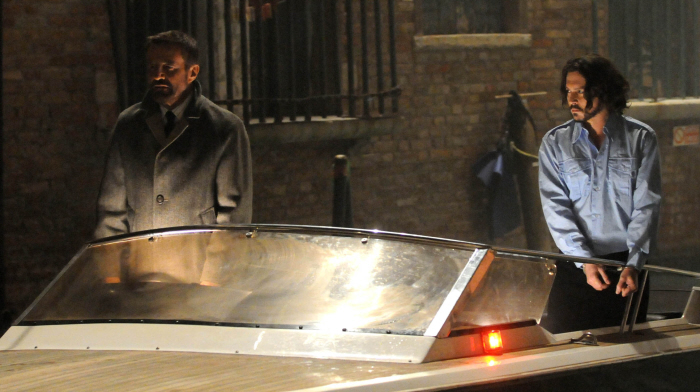 Angelina and Johnny in Venice on April 12, 2010. Credit: WENN.