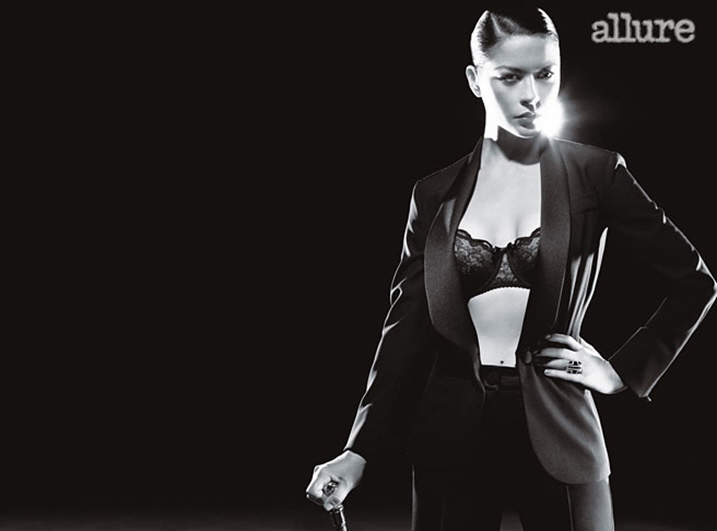 So I was just glancing through Allure online, and I found the slideshow for Catherine Zeta-Jones' cover shoot. Last week I mentioned the Allure cover as being so airbrushed and Photoshopped, it looked like they were using a photo of Catherine circa The Mask of Zorro. So, once I came to the slideshow, I was happily browsing, seeing how bad the entire shoot was. And then I came to this one: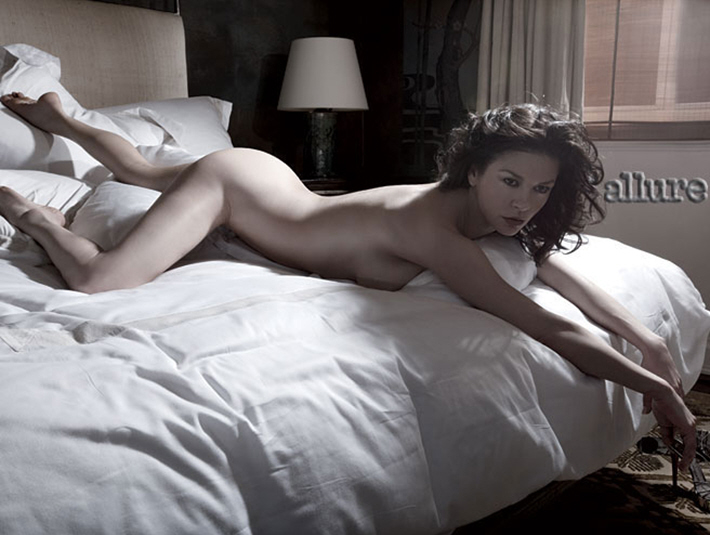 Jesus. That's the ass Michael Douglas gets to mount whenever his blue pills are working. She looks amazing. Airbrushed, of course. But still amazing. I wish I had her skin.
Anyway, Allure hasn't released much from the cover interview, but there are a couple of interesting quotes:
On her plans for the future: The actress's plan for her family, which includes husband Michael Douglas and their two young children: living on a boat and sailing around the world. "I wouldn't be surprised if [we do] that," she says.

Going naked for the photo shoot: When it was time for the nude portion of the shoot, Zeta-Jones promptly dropped her robe. "That's when your dancing days and being in theater pay off," she said. "When you're doing a quick change, you don't give a sh-t who sees you."

On being in the trenches with Michael: "The only person I want to be in the trenches with is Michael. You know he's got your back." And does her husband want to be in the trenches with anyone else? "Probably not," she says, with a sudden peal of laughter. "Probably Kathleen Turner."

On having a hard knock life: "I left school at 15," Zeta-Jones says of her life experiences. "I've been on the road all my life. I've seen a lot; I've heard a lot. And you grow up really kind of quick."
[From Allure]
Is it wrong that I love her answer to the question "Do you think Michael Douglas wants to be in the trenches with you?" He and Kathleen Turner did love each other quite a bit. I think he's kind of in love with Glenn Close too. I think he and Sharon Stone get along well too. But these days, I think he would pick Catherine for his trenches. I mean, look at that ass!
Oh, this one is a favorite too – Catherine looks like she's about to shank that makeup lady: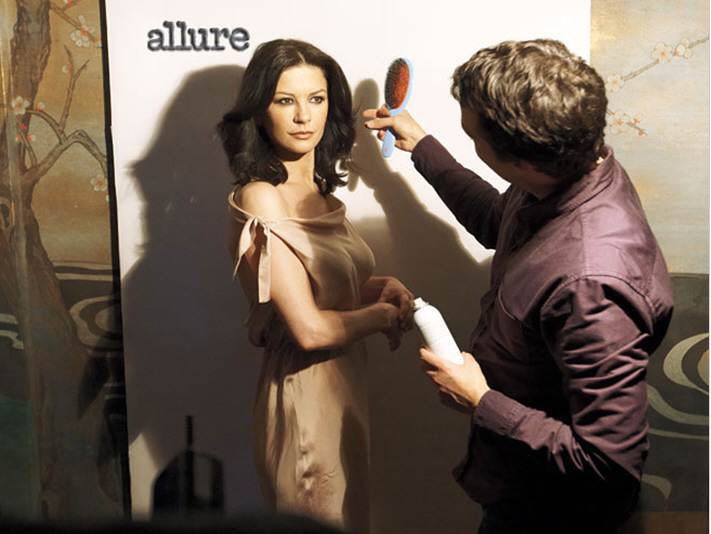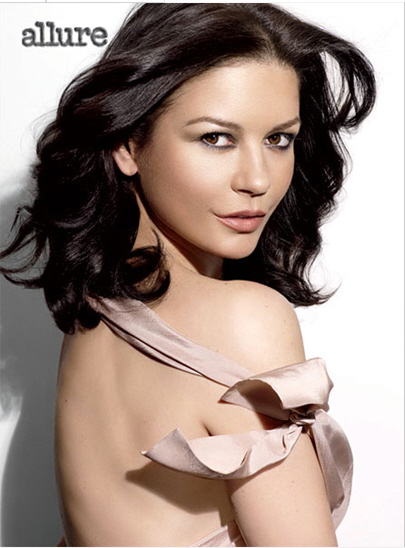 Allure photos courtesy of the online slideshow.