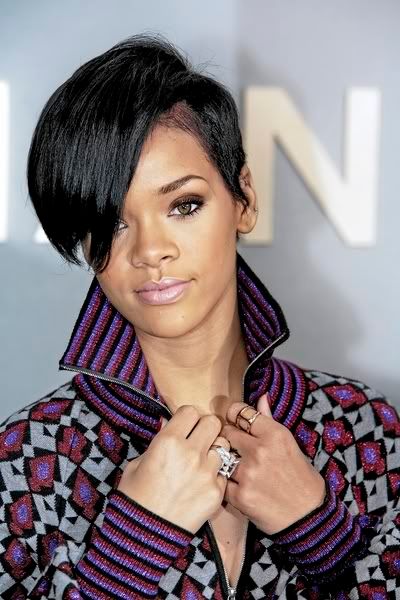 Ladies, you know you've done it: sitting in a circle of your best girl friends, you flip to this month's Cosmo quiz and all of you reveal your answers. Well, celebrities do it, too. This month's quiz taker is singer Rihanna– and some of her answers might surprise you.
In the quiz, Rihanna reveals that she's dying to work with Hugh Jackman, misses her friends back home in Barbados, and wishes she had more time to sleep. She claims that a dealbreaker in a relationship is "when a guy doesn't treat his family right." She also admits to a huge crush on "Pirates of the Caribbean" star Orlando Bloom, confesses that nude scenes in movies are, "HOTT," and that she's never owned a car.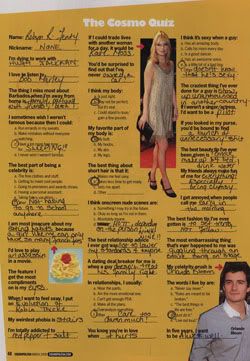 As for Rihanna's assessment of her body, a hallmark of any Cosmo quiz, she says her best feature is her butt, while she gets the most compliments on her eyes. She rates her figure as "not perfect, but it's real," and admits that she is insecure about her eating habits because "a girl like me can only have so many french fries."
Probably the most surprising answer on the quiz was to the question, "If I could trade lives with another woman for a day, it would be…" Rihanna answered Kate Moss.
Say what?
Sure, Kate's a supermodel, but she's also a mess. And she's had sex with Pete Doherty. Why would Rihanna want to deal with that kind of horror? I don't think she knows who Kate Moss really is. I think she meant Kate Hudson. Or maybe Kate Beckinsale.
You can see Rihanna's quiz here. Rihanna was also profiled in this issue of Cosmo, and appears on the cover. Who needs to be Kate Moss when you can be on the cover just by being yourself?
Picture note by Celebitchy: Rihanna is shown arriving at the Chanel fashion show in Paris on 2/29/08, thanks to PRPhotos.