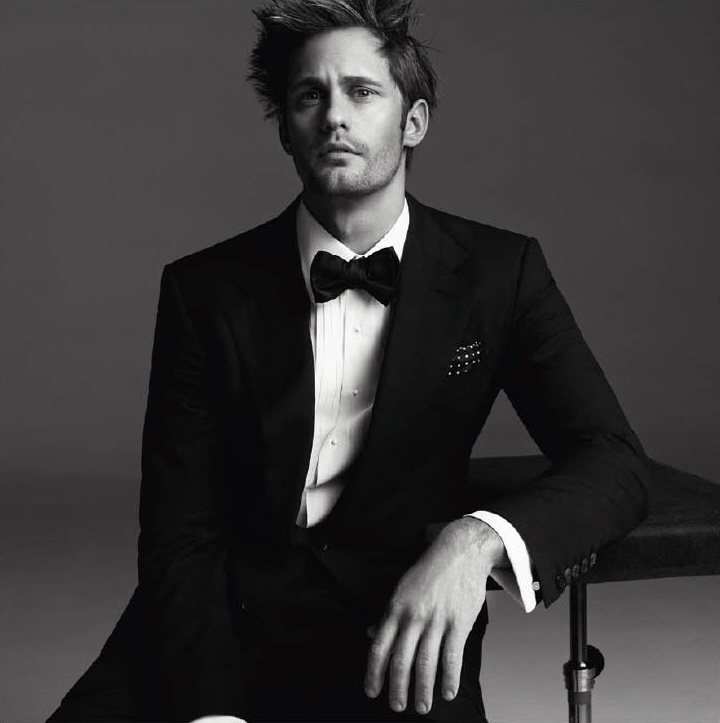 The more I know about Alexander Skarsgard, the less I like him. That wasn't always the case – he used to seem so nice, so friendly, so generous to his fans. And then he got sucked into the abyss of Kate Bosworth, and now he's fighting with paparazzi and posing for "candid" pool photos with Bosworth, and he's pretty much dead to many of us. So I come to these VMAN photos with jaded eyes. Where I once would have seen a fabulous Swede looking delicious, I know see a dude who is trying too hard to be a pouty Vesty McSparklepants.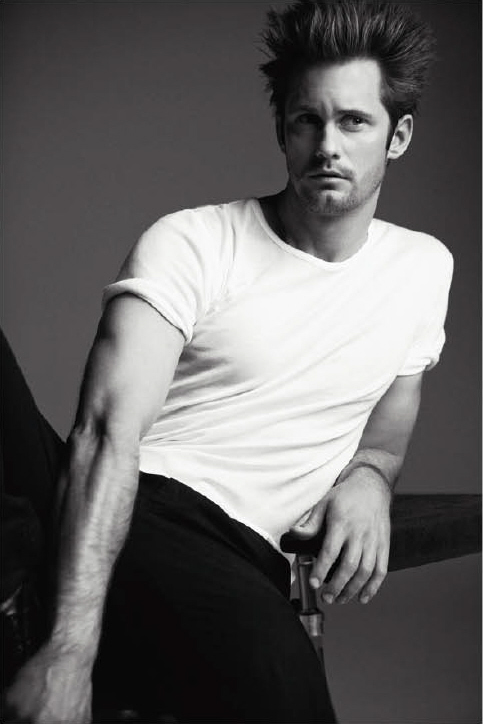 It is very Robert Pattinson, isn't it? I think it's the hair, mostly. Here's a similar photo of Sparkles: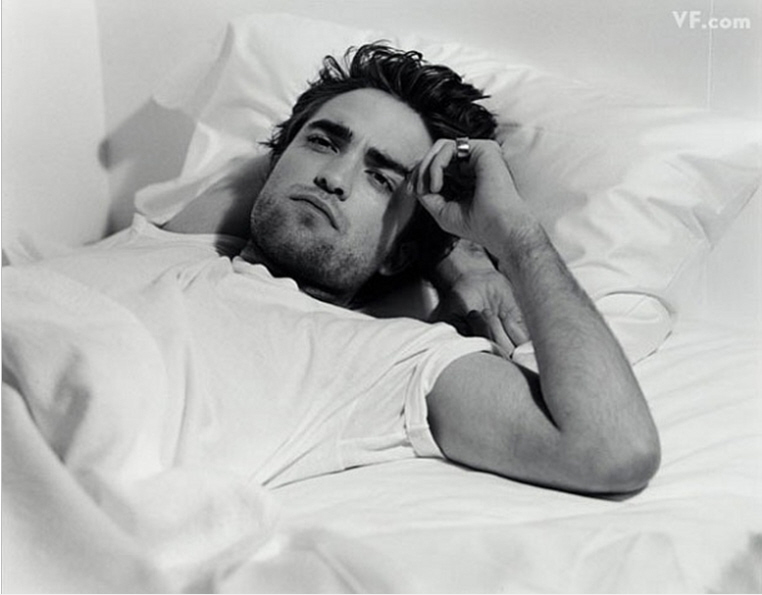 This is jacked Sparkle-hair, circa Spring/Summer 2009. Anyway, VMAN sent us all of these nice photos and wanted us to note that this, issue 18, is "The Scandinavian Issue." Skarsgard was photographed by Inez van Lamsweerde and Vinoodh Matadin, and styled by Michael Philouze. I'm including a scan of the text of the interview, but I can barely read it at all, I'm sorry.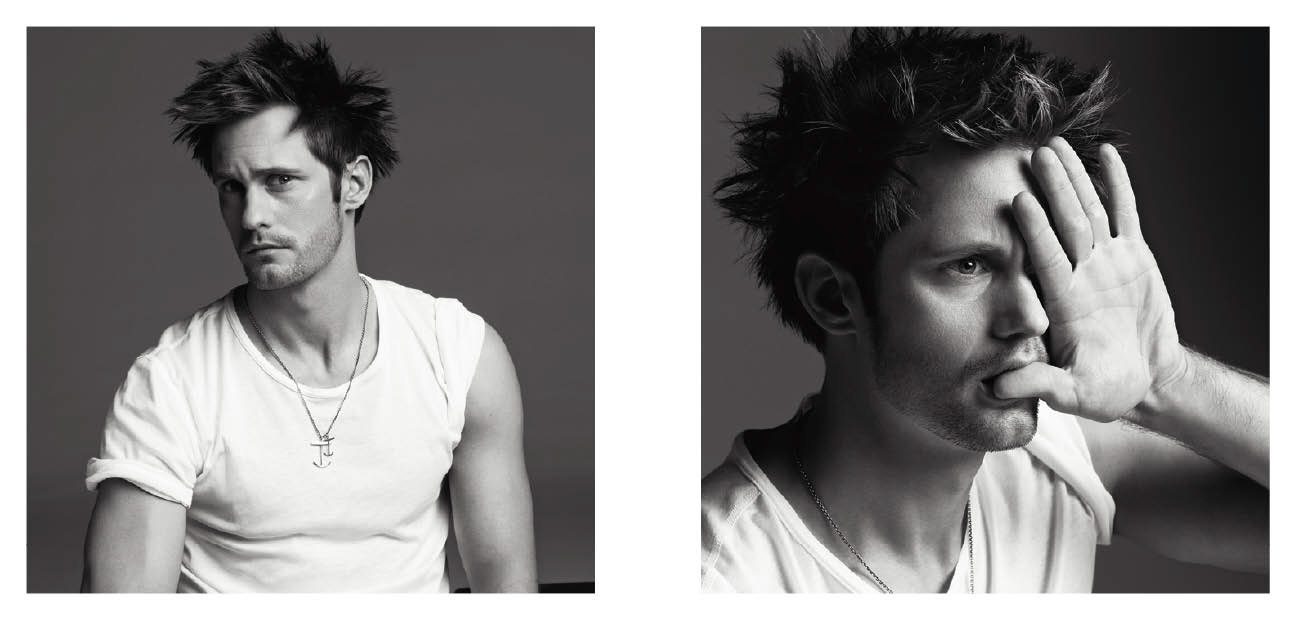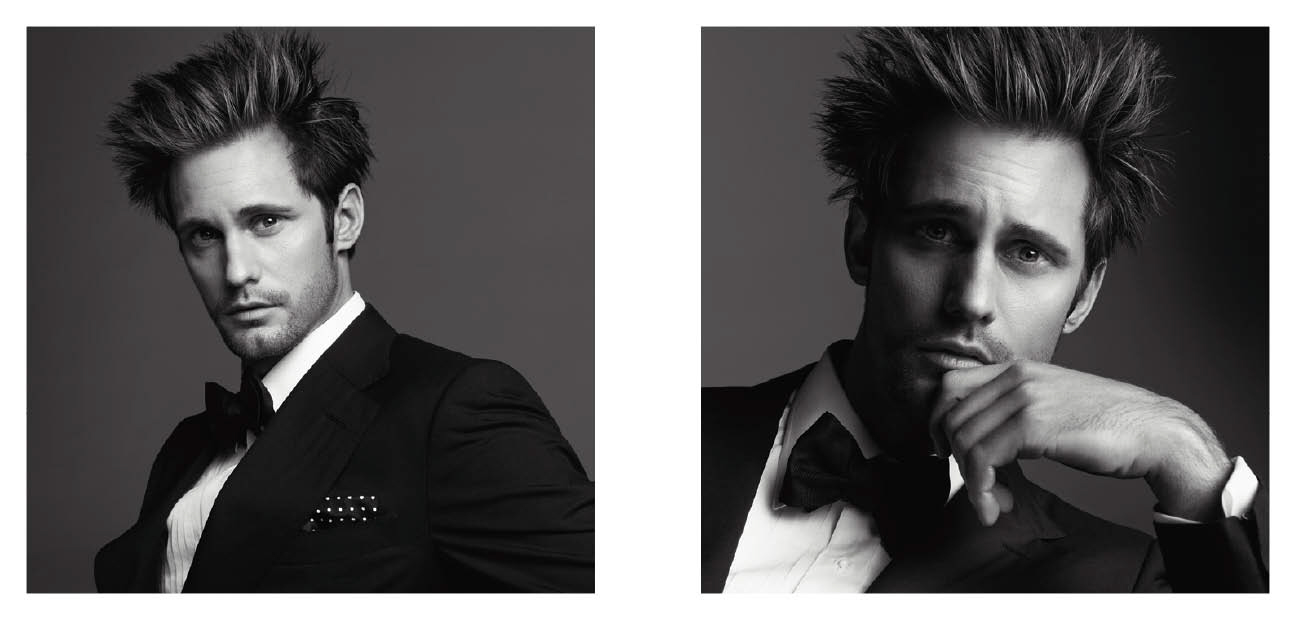 All photos courtesy of VMAN. Additional photo of Sparkles, via Vanity Fair.