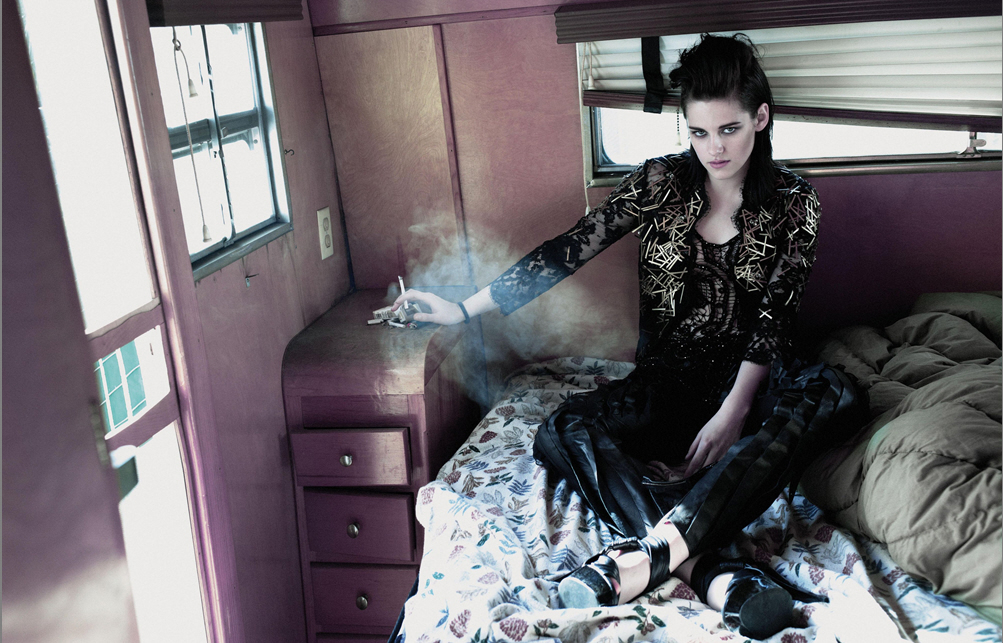 Here are the new photos of Kristen Stewart's appearance in the latest issue of Flaunt Magazine. Why do they do this to her? She is constantly styled in this grungy, trashy way in magazine photo shoots. That is, unless they're trying (and failing) to make her look like a fairytale princess, like Harper's Bazaar did. That was a failure too. I get that Kristen doesn't want to do "sexy" but can we perhaps aim for "basic cleanliness and not tarted up in the back of a trailer"? The header photo was the one that caught my attention – I know Kristen is a doob smoker, but I didn't know she smoked cigarettes. Or is she just smoking because she (or someone else) thought it would look cool? It doesn't.
By the way, last week there was a fake interview with Kristen floating around. CB and I decided not to publish anything about it, just because there was no question in our minds that it was total horsesh-t. But that one fake story is the gift that keeps giving, because those fake quotes keep popping up. For example:
ROBERT Pattinson has proposed to Kristen Stewart "countless times" — insiders say.

A source close to the couple told American tabloid the National Enquirer that Rob, 23, is desperate to marry his 2–year-old Twilight costar.

"Rob is so love with Kristen, he has proposed to her countless times already," said the mole. He's just waiting for her to say yes."

And the pal reckons it won't be long until Kristen finally caves in and says yes.

"They believe they're soul mates and want to be together forever," said the source. "They're just really happy they've found each other."

Stewart has previously revealed that Pattinson popped the question — but she thought he was joking.

"He asked me to marry him," she told a British newspaper earlier this month. "As a joke, though. Well, at least I think so!"
[From Showbiz Spy]
Bullsh-t. Now, I'll believe that Sparkles loves her, and she probably loves him right back. But get married? Nope. Not happening.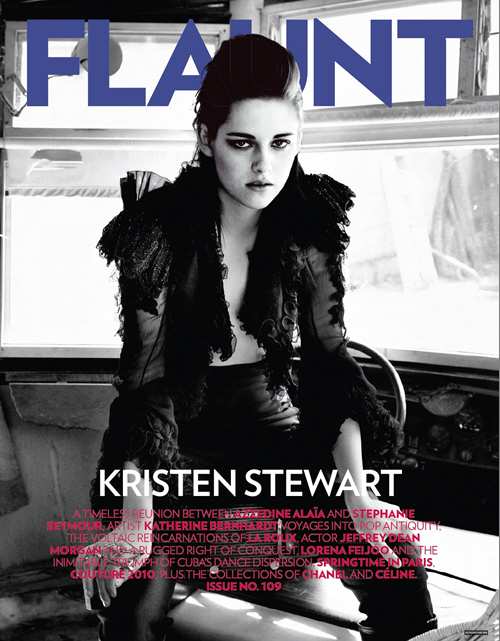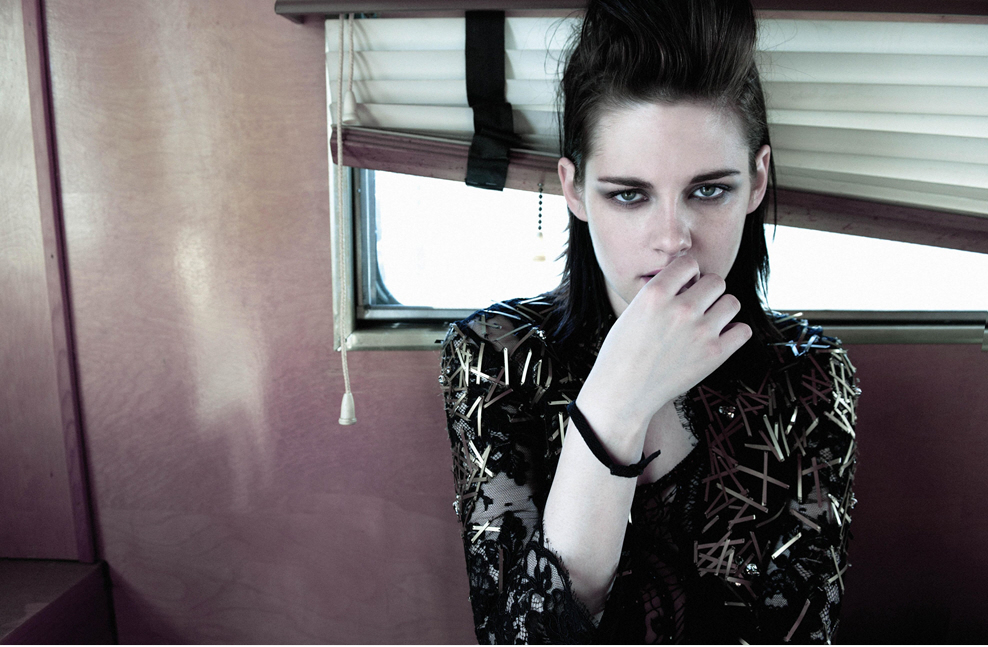 Flaunt photos courtesy of K-Stew's fansite.