You know Gaby Sidibe is my girl. She was ballsy enough to tell Gerard Butler to his face that she wanted to "hit it". On the Oscar red carpet, no less. When Gerard responded, "I'm here, I'm available," Gaby even spun my dream Gerard Butler scenario: "Let's grab a bottle of champagne and see where the night goes." She's an impossible flirt, and she's f-cking awesome. So of course Saturday Night Live paired Gaby with the cute guy, Andy Samberg, for the promotional videos (note: I also consider Jason Sudekis "the cute guy"). I have to admit, I laughed at every single one of them. I think my favorite one is where Andy is crying on her breasts and she tells him to take off his pants. Chuckle.
Gaby's appearance comes after months of criticism – about her weight, about her considerable talent, about her positive, upbeat, amazing attitude. Many wondered if Gaby would use SNL to answer her critics, but after seeing the promos, I kind of hope she doesn't give them the satisfaction. She can be funny and cool without having to address a lot of the bullsh-t that people attack her for. What do you think? Will Gaby rock the SNL casbah?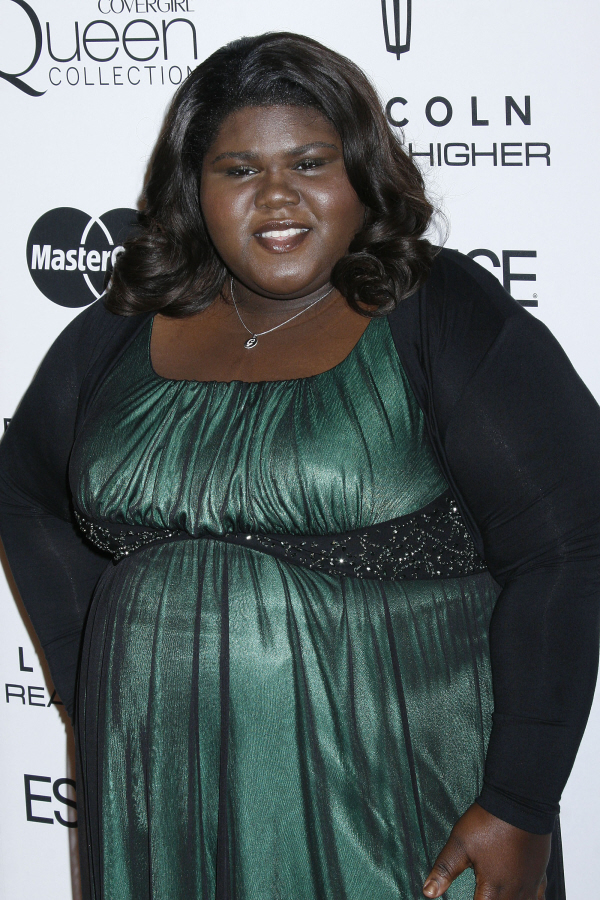 Sidibe on March 4, 2010. Credit: WENN.