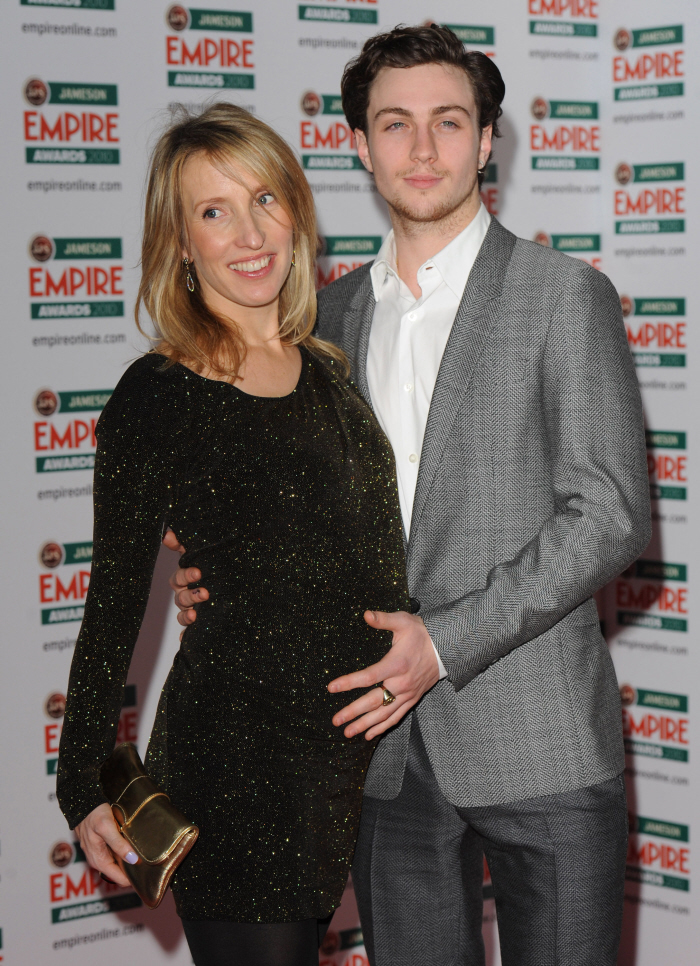 If you've been reading LaineyGossip or the British tabloids recently, you know that this story isn't new, but it's interesting that it's just now coming into the mainstream American press. Aaron Johnson, the 19-year-old English boy-man who just hit it big with Kick-Ass, has a 43-year-old pregnant fiancé named Sam Taylor Wood. Taylor-Wood is described as a "British artist" – but she's also a director – and she's already got two kids from a previous 11-year marriage. They met in early 2009, when Johnson was 18 years old and when Sam directed Johnson in Nowhere Boy. So… yeah. What they're doing is legal, technically, but it still feels creepy, doesn't it? And yes, I would totally say that if the genders were reversed. A 24-year age difference is epic and newsworthy no matter which gender is the older one. Anyway, People Magazine is just now getting around to this story after the British press has been all over it for the better part of a year:
Newcomer Aaron Johnson has a lot of reasons to smile. His superhero film Kick-Ass was the number one movie at the box office last weekend, and off screen he's engaged to be married to his seven-months-pregnant fiancée, British artist Sam Taylor-Wood.

Life could not be any better – if only his relationship with his onetime director wasn't raising so many eyebrows.

At 43, Taylor-Wood is 24 years older than Johnson and already a mother of two from an 11-year marriage to art dealer Jay Jopling. Despite the age difference and existing family, Johnson is madly in love. "I've got a wonderful woman," says the 19-year-old says. "She's lovely and she's a fantastic mother."

The two met in 2009 on the set of her directorial debut, Nowhere Boy. In it Johnson played a young John Lennon and the two immediately hit it off. Engaged months after meeting and already living together, Johnson brushes off critics about their whirlwind romance saying, "I'm an old soul and she's a young soul."

As the couple prepare for the arrival of their baby this summer, Johnson say he's "excited" and insists that he is undaunted by the challenges of fatherhood. "It's not scary," he says. "I'm already a stepdad to [Taylor-Wood's kids Angelica, 13, and Jessie, 3] anyway. So the nerves have sort of gone."
[From People]
Oh, Lord, one of Sam's kids is a 13-year-old daughter? That child might have some issues in the future, I'm just saying. Once again, I'll say it: legally, they are fine. As long as no one is breaking any laws, God bless and I hope everyone is happy and healthy. But he's a teenager! And she's in her 40s! Are they the British Demi and Ashton? Well, Ashton wasn't a teenager when he began dating Demi, so not really.
Is anyone else getting a Rielle Hunter vibe from Sam? Just as far as looks go. It's like she's Rielle Hunter mixed with Janel Moloney.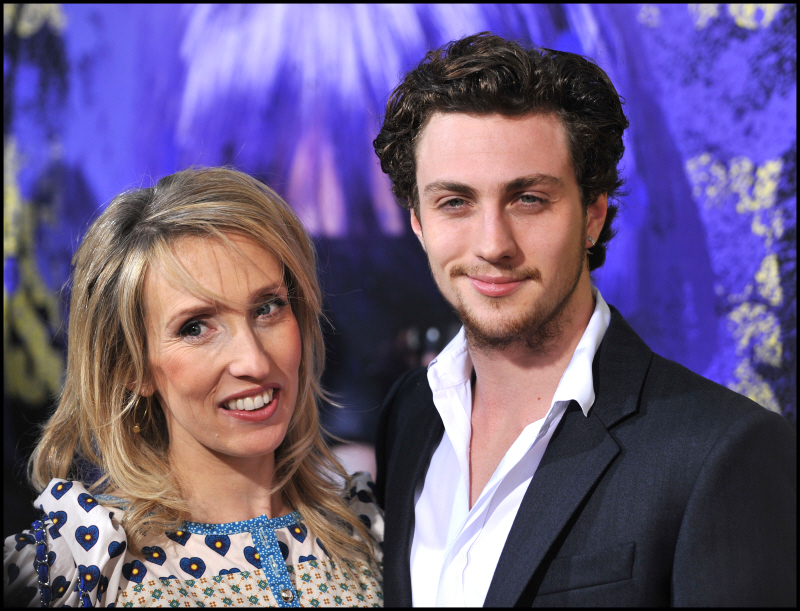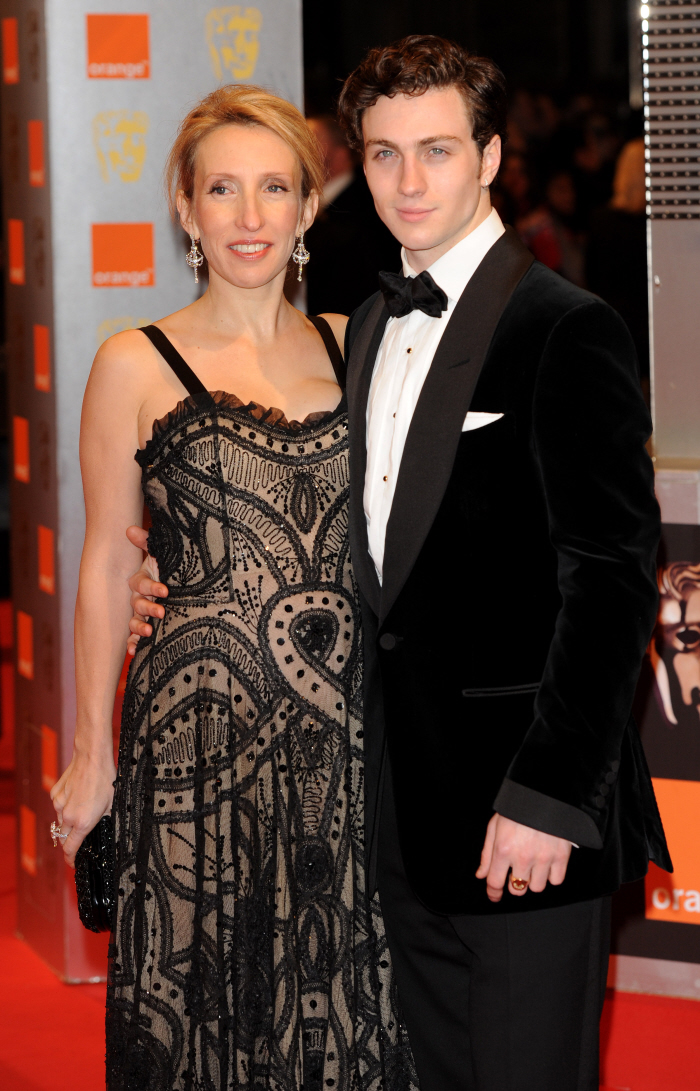 Sam and Aaron on April 13, 2010, March 28, 2010 and February 21, 2010. Credit: WENN.