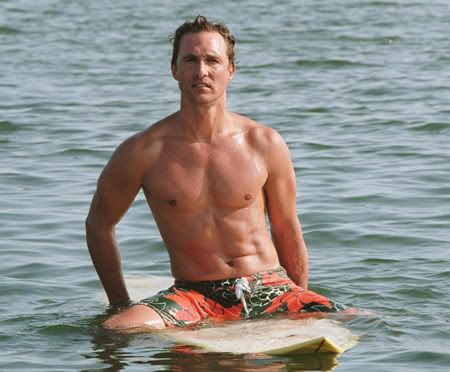 Matthew McConaughey sometimes lives in an airstream trailer, doesn't use deodorant, and has been involved in several well-documented incidents of heroism.
He Saved a cat from being burned alive by cruel children.
He also gave mouth to mouth resuscitation to a woman who had fainted, and then called her afterwards on her 50th birthday.

In this latest story of McConaughey's giving spirit, he hung out with a bunch of young people with cerebral palsy and was kind, patient and cool with them. OMG I love him!: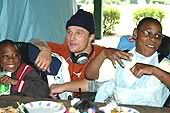 Last week, a class of disabled children from Laurel Ridge Elementary School in Decatur (GA) were enjoying a picnic at Stone Mountain Park when McConaughey jogged past. When he saw the kids, he stopped by to chat with the students and their teachers.
According to Laurel Ridge Elementary principal Mark Gordon, McConaughey told them he has a relative with cerebral palsy and was able to "talk" with the kids who rely on communication devices.
We're told that before resuming his run, the actor even helped to load the school's coolers back on board the bus.
Noted Gordon in an e-mail: "The teachers really enjoyed it!"
[via]
That's awesome and what a shame that McConaughey is single now.