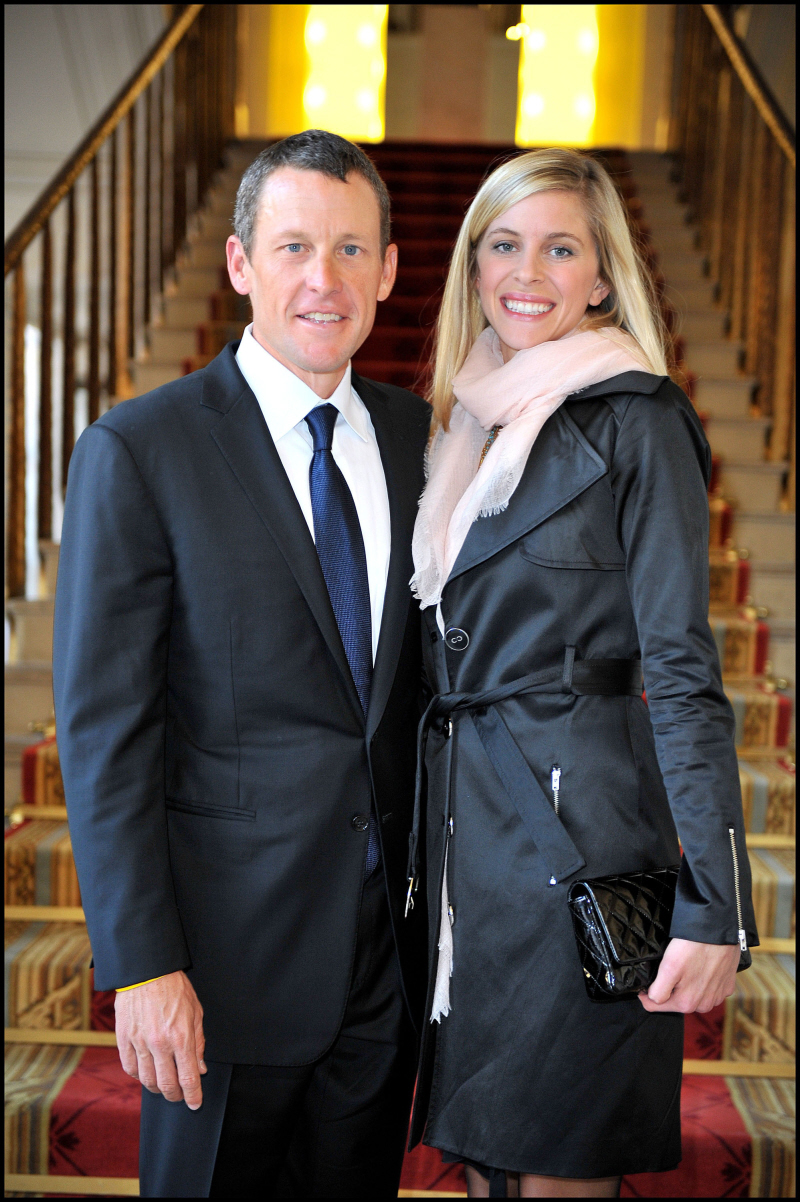 That one ball had a lot of juice left in it, right? Ugh. Too much? My bad. Lance Armstrong is expecting his fifth child! Congratulations to him and his child minions. Lance has three children with his ex-wife Kristin, and this will be his second child with his current girlfriend Anna Hansen. Lance announced the news by starting a new Twitter account for the baby called "CincoArmstrong". Which actually made me chuckle. Here's more:
Congrats are in order for cycling champ Lance Armstrong: he's expecting his fifth child!

The 38-year-old athlete and girlfriend Anna Hansen will welcome their second child together this October.

Armstrong announced the news in a novel way: by creating a Twitter account for the unborn kid, "Cincoarmstrong."

The baby's first entries: "I got 2 arms, 2 legs, a nickname, and [I'm] 2 inches long. See y'all in October…I'm now the size of a lemon, 3.5 inches long, and weigh 1.5 ounces. And oh yeah, I'm on Twitter."

Added the child's dad via his own Twitter. "What to say? Yet another blessing in our lives. I cannot wait!"

The athlete then confirmed the news to his hometown paper, the Austin-American Statesmen. The future child's future name could be Jack or Olivia, the paper reports.

Armstrong and Hansen welcomed son Maxwell Edward 10 months ago. The Tour de France winner and cancer survivor has three kids with ex-wife Kristin: 8-year old twin girls Isabelle and Grace and son Luke, 11.
[From Us Weekly]
Correct me if I'm wrong, anybody, but wasn't one of the biggest rumors regarding Lance's split with Sheryl Crow that she wanted a baby and he wasn't that interested? Right? I remember hearing that a lot, and it always struck me as weird that he jumps into another relationship and starts having babies. Strange. But whatever, he seems thrilled that he's going to be a father for the fifth time, so God bless.
Header photo: Lance & Anna at The Elysee Palace on March 22, 2010. Credit: WENN.