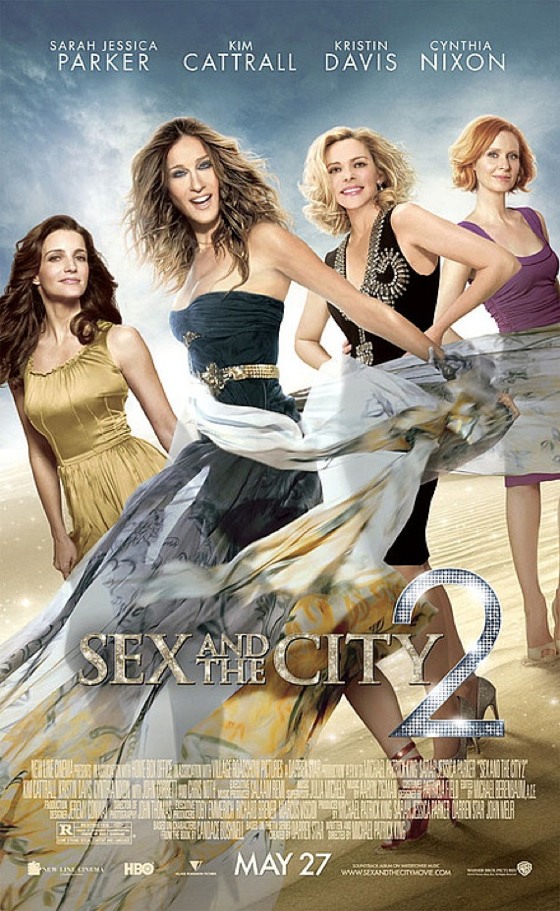 This is just another in a long line of Photoshopped-to-death images from Sarah Jessica Parker and the Sex and the City girls. But this new poster is kind of epic in its Photoshop hell. As Michael K point out, Kim Cattrall seems to have an entirely new face. Jezebel also pointed out that they did something to make Sarah Jessica's eyes too close together, that Kim's body looks pasted on another person's body, and that Kristin Davis seems to have gotten a magically enlarged rack. But you know what I love? I love that they've Photoshopped SJP to look mid-orgasm, yet Kristin Davis and Cynthia Nixon both have "What's that stank?" expressions. Seriously, what does smell? Must be the Gristle.
But is it really that terrible? Okay, yes, it is. But is it any worse than this?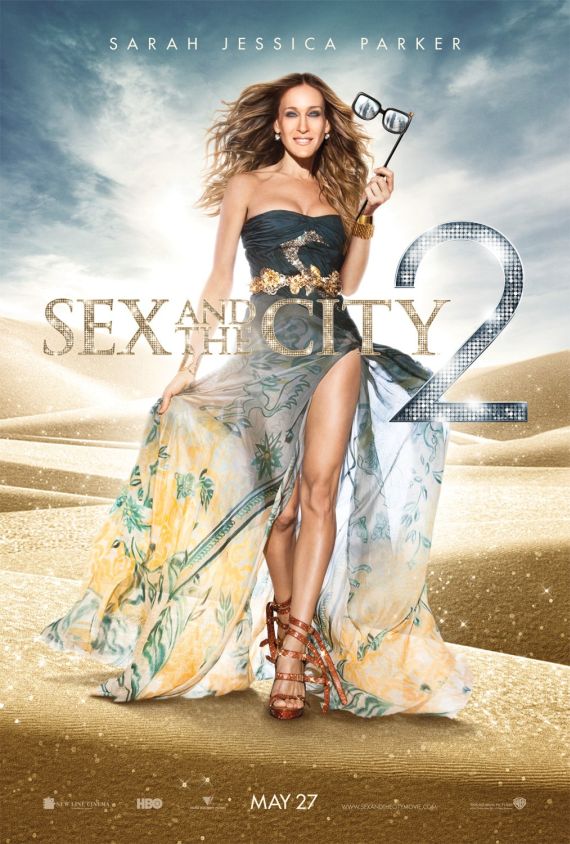 Or how about this?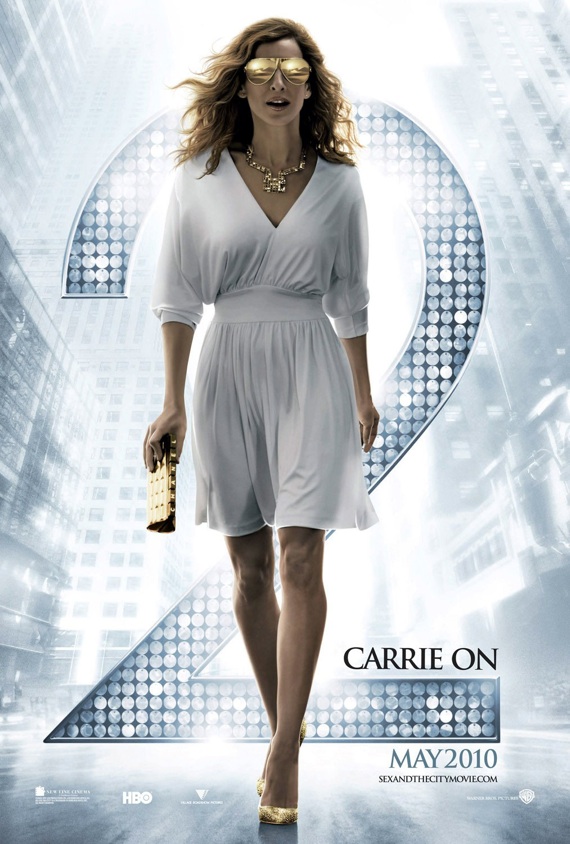 At this point, the producers just should have invested in a cartoon of Sex and the City. It would probably be less work than trying to make Sarah Jessica Parker look anything less than deathly.
Sidenote: What's with all the f-cking sparkles in the sand? Unless Robert Pattinson is involved, I'm not interested.
Posters courtesy of ScreenCave.